Foreclosure Relief Assistance In Leon County
Posted by Joe Manausa on Friday, July 31, 2009 at 9:48 AM
By Joe Manausa / July 31, 2009
Comment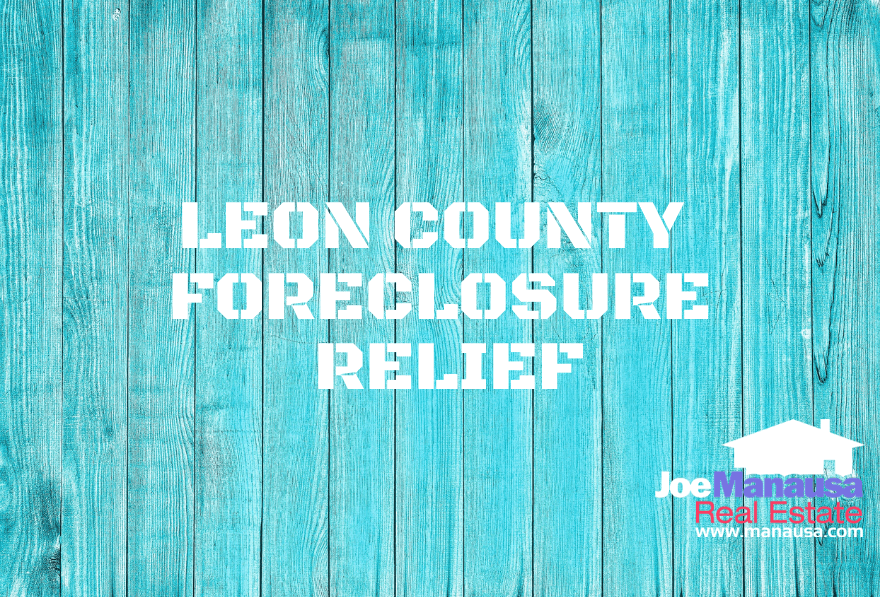 Leon County distributed a news release a few days ago that could provide for some relief for people in parts of Leon County who have fallen behind on their mortgage payments. It's part of a $1.5M grant from the State of Florida's Impact Fee Proviso Program, which was awarded to Leon County Health and Human Services by the Florida Housing Trust Fund.
I want to thank reader "Ken" who sent me both the news release as well as the the link to the program information. He sent this in when it was "fresh," allowing the readers of the Tallahassee Real Estate Blog who qualify for the program to get to the front of the line for both down payment assistance as well as the foreclosure-prevention assistance money. Thank you Ken!
This award was geared to assist certain residents of Leon County in two key areas:
Both of the opportunities are for people living in Leon county, but outside of the city limits (unincorporated areas of Leon County). Eligibility for the programs is determined by various criteria, including income levels and home valuations. Based upon what I read in their news release and web site, it breaks down like this:
Please Do Us A Small Favor
We work very hard to produce daily content for our long-time readers and first-time visitors. We provide this information for free, hoping to earn your respect and trust and the right to one-day help you when selling or buying a home. Can we get your help spreading the word about our blog?
If you like the content, would you please like it or share it using the Facebook button at the beginning of the post? This simple action will be greatly appreciated! THANK YOU!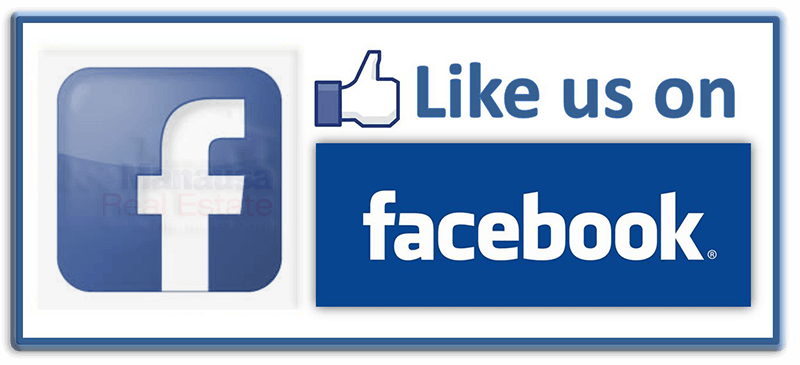 Also like us on Facebook at https://www.facebook.com/joemanausarealestate/
First Come, First Serve For Foreclosure Relief Assistance In Leon County
The most important point that I picked up on in the news release was that the amount of money is limited, thus it will be awarded to the first people who apply and qualify. If you find yourself in this situation, and you live in an unincorporated area of Leon County, you better get up and get moving!
The County will provide up to $7,500 in foreclosure prevention assistance to qualified Leon County residents to bring current the existing first mortgage for their primary residence. Assistance will be approved for the amount required to bring the mortgage current after other relief measures have been exhausted, credit counseling, and refinancing costs, where applicable. Applicants will be considered on a first come, first qualified basis.
Eligibility For Leon County Foreclosure Relief Assistance
Applicant must be delinquent at least 60 days, and have received notification in writing from their lender that the foreclosure proceedings have been initiated.
Applicants must be the property owner(s) and the property for which assistance is being requested must be their primary residence.
Property types include: single family homes, condos and town homes. Mobile homes are ineligible.
The market value of the home for which foreclosure prevention assistance is being requested cannot exceed $204,000.
Applicant(s) being qualified as extremely low, very low, low, or moderate income at the time foreclosure assistance is requested.
Applicant must provide proof of residency in the unincorporated area of Leon County.
Joe Wrote The Book On How To Sell A Home Today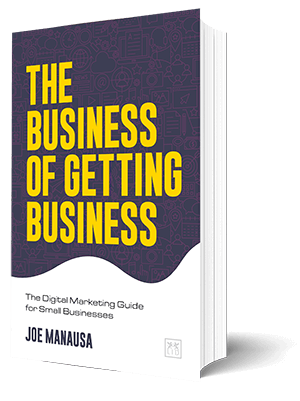 WARNING: The Internet & digital marketing systems have changed the way sellers need to market a home for sale. It's not about getting a home sold anymore, it's about getting a home sold and netting the most money from the sale.
To do this, a seller needs to hit the digital market hard in a coordinated effort that alerts ready-buyers (all at the same time) to ensure buyers understand they are competing for the right to buy the home.
While it only takes ONE buyer to sell a home, it takes MULTIPLE BUYERS for the seller to bid the property up to its highest value in today's market. You see our full explanation about how to sell a house here, or you can buy the book and really get into the nuts and bolts of selling a home in the digital age.
Get the book that explains it all, in a manner that is understanding to all, even technology neophytes. It's available on Amazon, a trusted source for consumers.
Additional Eligibility Criteria

For Leon County Foreclosure Relief Assistance
Applicants are eligible to receive foreclosure prevention assistance once.
Applicant(s) must have received in writing, from their lender, a denial of default resolution, forbearance, or payment arrangement.
Applicant(s) must be credit worthy or must be enrolled in budgeting, credit repair, credit counseling, and foreclosure prevention courses, and must have sufficient income required to maintain their mortgage after foreclosure assistance is received.
The applicant will be required to demonstrate the steps they are taking to resolve their situation.
If approved to receive assistance, the applicant(s) must demonstrate:a. Their ability to keep the mortgage payments current.b. The enrollment in a credit counseling / credit repair / budgeting / foreclosure prevention course(s) offered by an approved local provider and obtain a "certificate of completion" in each.
Applicant(s) must demonstrate proof of Extraordinary Hardship. Assistance will be provided where an extraordinary hardship exists and has been demonstrated through adequate documentation, resulting in the delinquency on the first mortgage. If the applicant(s) has a variable rate mortgage, they must agree to modify or refinance to a fixed rate mortgage.

Extraordinary Hardship is defined as situations such as:

Loss of employment, through no fault of the applicant; however, the applicant has regained employment or can demonstrate program approved income.
Substantial decrease in the household income, through no fault of the applicant(s).
Temporary or permanent disability that reduces income.
Changes in the household composition that reduces income.
Demonstrated medical hardship.
Weather events such as fire, hurricane, or other natural disaster, resulting in unforeseen home repair bills not covered by the Federal Emergency Management Administration (FEMA).
Substantial increase to the mortgage payment due to participation in an adjustable rate mortgage.
Substantial increase to payments due to escrow shortages.
So, what do you do if you think you qualify for foreclosure relief assistance in Leon County? First of all, move quickly! First come, first serve means that when the money runs out, the program is over! Start by calling the Leon County Housing Department at (850) 606-1900 and ask them how you "get in line" for this assistance.
As a reminder for those who subscribe to the Tallahassee Real Estate Blog by email, some embedded pictures and videos might not be appearing in your email and you might need to click the title header to go to your browser where all will be visible. Additionally, if you would like to respond (leave a comment) to this article, you will need to "click through" to the blog site to post your feedback.
Keep checking out the
Tallahassee Real Estate Blog
every day for updates on real estate in Tallahassee Florida.
If you like this Article then please subscribe to my
blog through a full
RSS feed
,
or you can

Subscribe by Email

.You will be able to stay informed about the happenings in the Tallahassee Real Estate Market.
Your Local Expert In Tallahassee
Are you ready to go see a home in this oft-overlooked, amazing neighborhood? Do you have further questions on the Tallahassee real estate market? If so, you can leave a comment below, give us a call at (850) 366-8917, or drop us a note and we'll give you the local information needed to ensure a successful, smooth transaction.
As a local born and raised in Tallahassee with a focus on customer service, I promise you'll find great success when working with Joe Manausa Real Estate, just as have our past customers. You can read thousands of their reviews reported on Google, Facebook and Zillow right here: Real Estate Agent Reviews Tallahassee.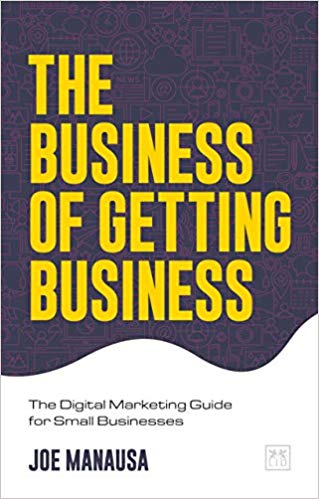 Have you heard about my new book "The Business of Getting Business?" It's a comprehensive guide for small businesses to help them make the move to digital. For those of us who want to survive and thrive in a world where large corporations are taking over, it is a must-read. It's also the perfect guide for how to sell a home in the digital age. You can find it on Amazon (UK) for immediate delivery, or you can go to Amazon (US) to reserve a copy at a pre-US published rate.

Think all REALTORS are alike?
Read what people are saying about working with Joe Manausa Real Estate! You can see thousands of real customer reviews reported on Google, Facebook and Zillow at this link: CLICK HERE FOR REAL ESTATE AGENT REVIEWS.