Rely On Empirical Evidence In Real Estate
Posted by Joe Manausa on Wednesday, September 23, 2009 at 9:38 AM
By Joe Manausa / September 23, 2009
Comment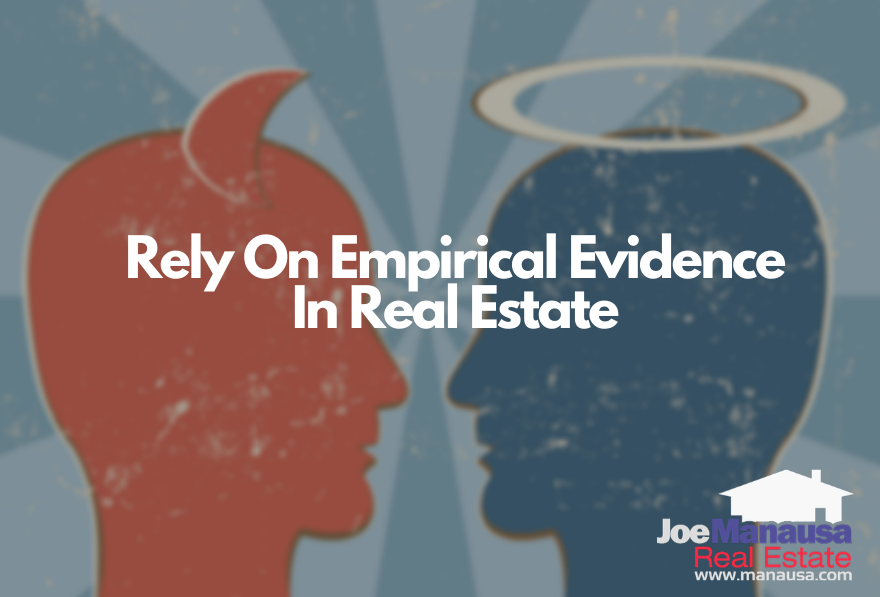 I was helping one of our Joe Manausa Real Estate real estate agents explain current market conditions to a customer the other day and I was locked into a debate on current and future trends in the Tallahassee housing market.
This customer is very intelligent and has been a builder in the Tallahassee housing market for many, many years. He expressed that "all of his friends in real estate" believed the market was rebounding and that homes were already starting to appreciate. Obviously, I disagreed.
Like his friends in real estate, I wish the housing market had returned to appreciation, but it is simply not true. This is something that we can (and do) measure. As a matter of fact, this real estate blog and our Tallahassee Real Estate Market Report are dedicated to the study of the Tallahassee housing market and we stay very current on market conditions.
Be Wary Of Most Opinions On The Housing Market
This conversation got me wondering ... "why are real estate professionals incorrectly telling him the market is appreciating?" Unless I am missing something, I believe it is for one of two reasons:
They really do not know the current market conditions because it is not something that they study, or
They are not telling him the truth, for one reason or another.
I figured either way, he might want to consider branching out for more information. The fact is, there is an abundant supply of information available that allows us to study the housing market using scientific methodologies. People who need to make major financial decisions should utilize this empirical information to their advantage.
Rely On Empirical Evidence In Real Estate
Scientific evidence is considered empirical when it can be observed by many people and all will agree as to what they observed. An example would be reading a thermometer. No matter who observes the thermometer, it still displays the same temperature.
The counterexample to this is physically sensing warmth or coolness. Observer A might sense that a room is warm, while observer B senses that the same room is cool. These observations differ depending on the observer, and are therefore considered subjective. Evidence that is not dependent on the observer (i.e., is objective), that appears the same no matter who observes the evidence, is considered to be empirical evidence.
So using this example, people who want to see the market get better might have a tendency to see the good indicators in the housing market, yet ignore the bad indicators. I suggest that consistent measurement of all of the trends will help us gain the best perspective on the current and future trends in the Tallahassee housing market.
Tallahassee Home Sales Up Longer Than Down
A great look at real empirical evidence can be observed by the trend of home sales in Tallahassee over a long period of time. The real estate graph below shows all of the recorded home sales (even ones that were non-arms-length) from 1992 through August of 2009.
What I learn from this is that the housing market was very stable from 1992 to 2003, where the monthly rate of homes sold (transferred) fluctuated between 600 and 700 homes per month. Unfortunately, I do not have Tallahassee housing data from prior to that period, but eleven years is a fair amount of data.
We then went nearly five years in an "up market cycle," where home sales spiked up an average of 150 homes per month (+25%), and then we moved to an even more severe "down market cycle" for the past two years where home sales have dropped over sixty five percent from the top, but more importantly, down to a level that is 50% of the stabilized norm that we saw in the 1990s.
Real Estate Forecast Right On The Target
I wrote a real estate forecast which relied heavily on empirical evidence exactly 1 year ago (click here for my September 2008 housing market forecast) and it appears to be accurately tracking the movement of the housing market. I believe both the evidence above, as well as the evidence provided in the real estate forecast a year ago suggest that we must "pay back" quite a bit more from the up market cycle of the past five years.
During the booming five year span, we sold roughly 9,000 more homes than our market would have done during the period of stability in the 1990s. In the past two years, we have sold roughly 6,000 fewer homes than we would have at that stable pace, thus I think we still have a void of roughly 3,000 homes to fill.
Market cycles do not move in perfect symmetry, so I suspect we will "recover" even more than the 3,000 home void necessary to get the housing market back on track. At our current rate of recovery, we should be able to expect a home sales year in 2012 that would be consistent with any of the years in the 1990s, but I suspect the 2010 and 2011 will continue to fall short of those levels.
The empirical evidence is recorded at the Leon County Property Appraiser's office for all to see. Don't rely on hope when we can use a simple real estate predictive model to accurately forecast home sales in the Tallahassee real estate market.
Happy Birthday Bubba
He might be Dr. Bo Manausa to you, but he's always been "Bubba" to me! If you happen to be in Baton Rouge, LA and bump into my brother Bo, please wish him a "Happy Birthday." He turned 30 today!
Please Do Us A Small Favor
We work very hard to produce daily content for our long-time readers and first-time visitors. We provide this information for free, hoping to earn your respect and trust and the right to one-day help you when selling or buying a home. Can we get your help spreading the word about our blog?
If you like the content, would you please like it or share it using the Facebook button at the beginning of the post? This simple action will be greatly appreciated! THANK YOU!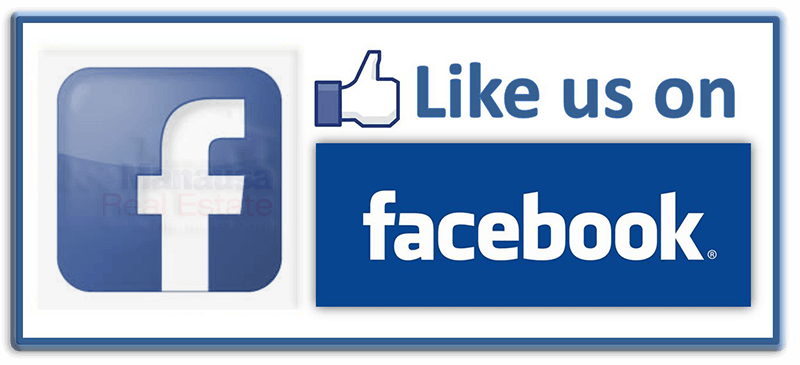 Also like us on Facebook at https://www.facebook.com/joemanausarealestate/
Your Local Expert In Tallahassee
Do you have a question on the Tallahassee real estate market? If so, you can leave a comment below, give us a call at (850) 366-8917, or drop us a note and we'll give you the local information needed to ensure a successful, smooth transaction.
As a local born and raised in Tallahassee with a focus on customer service, I promise you'll find great success when working with Joe Manausa Real Estate, just as have our past customers. You can read thousands of their reviews reported on Google, Facebook and Zillow right here: Real Estate Agent Reviews Tallahassee.
Have you heard about my new book "The Business of Getting Business?" It's a comprehensive guide for small businesses to help them make the move to digital. For those of us who want to survive and thrive in a world where large corporations are taking over, it is a must-read. It's also the perfect guide for how to sell a home in the digital age. You can go to Amazon (a trusted digital retailer) to get a copy delivered directly to your home.

Think all REALTORS are alike?
Read what people are saying about working with Joe Manausa Real Estate! You can see thousands of real customer reviews reported on Google, Facebook and Zillow at this link: CLICK HERE FOR REAL ESTATE AGENT REVIEWS.