How Much Margin For Negotiation Should I Include In My Asking Price?
Posted by Joe Manausa on Thursday, August 27, 2020 at 5:53 AM
By Joe Manausa / August 27, 2020
Comment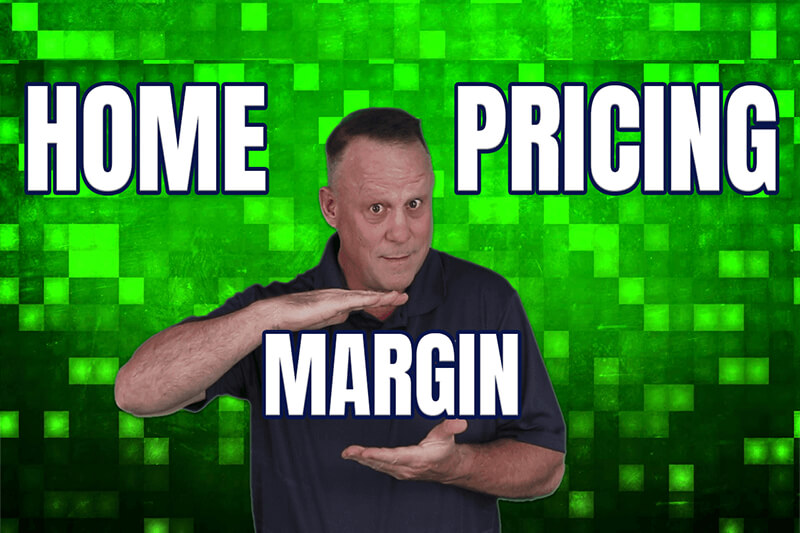 I was recently asked "How much margin for negotiation should I include in my asking price?"
This is a common question from experienced home sellers. They have sold homes in the past and understand the negotiation process involves a game of give and take, so doesn't it make good sense to start with a little wiggle room in your price so that you can give it to the buyer to secure a sale?
Here's what you should know. I explain EXACTLY how much margin for negotiation you should add to the price of your home to ensure you get every penny your home is worth when you sell.
Real Estate Frequently Asked Questions Answered
More Buyers = More Money
I suspect that when many people think about selling something big, like a home, they picture in their heads a buyer that they are going to be negotiating with. They figure that a buyer will want some give and take, so if they pad the price upfront, they can give a little during the negotiation and still get what they want.
You might have some thoughts like "I don't want to give my home away," or "I don't want to leave any money on the table." These thoughts are natural and it makes sense that they occur to you.
Viewed from this vantage point, padding your asking price with a margin for negotiation makes good sense. You can ensure that you try for the most money possible and when you get an offer, you can give a little.
You can get what you want, the buyer can feel like they got a good deal, everybody's happy.
Times Change
With nearly 30 years experience selling homes in Tallahassee, I can tell you that padding an asking price with a margin for negotiation is what we recommended in the past. But times change.
It's just not the best way in today's housing market. If you want to get top dollar for your home, you cannot put yourself in a position to be negotiating with just one single buyer when there are so many that would like to buy your home.
There is more than one buyer for your home at any given time, so you must position yourself when marketing your house in a way that leads you to negotiate with MULTIPLE buyers. That's how you conduct a winning negotiation and that's how you get top dollar for your home.

Please Do Us A Small Favor
We work very hard to produce daily content for our long-time readers and first-time visitors. We provide this information for free, hoping to earn your respect and trust and the right to one-day help you when selling or buying a home. Can we get your help spreading the word about our blog?
If you like the content, would you please like it or share it using the Facebook button at the beginning of the post? This simple action will be greatly appreciated! THANK YOU!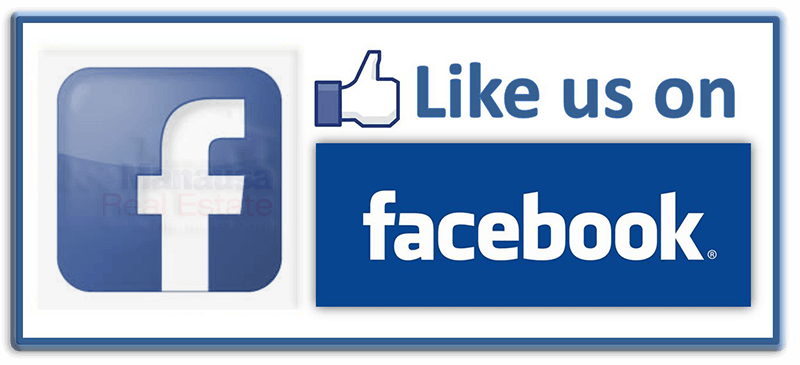 Also like us on Facebook at https://www.facebook.com/joemanausarealestate/
Sellers Should Control The Sale
One of my favorite sayings for home sellers is:
"Buyers choose a price range, so sellers get to choose the competition!"
So what does this mean?
Well, it all starts with how buyers go about the process of buying a home today. You see, gone are the days of long market cycles, where it took a few months to reach all the buyers in the market. Today's technology allows us to reach all the buyers who are ready to make a decision within a matter of days. In fact, we reach the majority of buyers during our pre-marketing activities so that they are all ready to view the home the moment we list it for sale.
And what does this technology do to change the home buying process? Well, the tools that buyers use, whether from a strong local real estate website, or a national one, all have one common trait. They all use the asking price to segment the market for buyers.
Buyers aren't looking around neighborhoods and then asking what each seller wants. They already know. They have put in a price range restriction in their search so that they ONLY SEE THE HOMES that fall within their price range. And they aren't out driving neighborhoods as they did prior to the internet, they are online, using a property search tool to do all the heavy lifting.
Real World Example
Here's an example. If a buyer plans on spending around $380,000 for a home, the buyer is typically searching homes priced from $350,000 to $400,000. So if you have a home that is worth $380,000, but you price it with a margin for negotiation, say at $410,000, then you won't even appear in this buyer's home search. Every dollar that you pad your price could very well eliminate the perfect buyers who will want your home.
So when we say that buyers choose a price range, we mean it exactly like that. They use a range of asking prices to determine the field of homes for which they will view. For you to get top dollar, you need more buyers wanting your home, so it pays to show up in as many searches as possible.
Now the second part of that phrase is that "sellers choose the competition."
You might not ever have looked at selling a home in this manner, but you should understand that as soon as you hit the market, you are competing with other home sellers for the best buyers for your home. You are not the only home out there.
So how do you choose your competition?
Again, you do it with your asking price. Let's go back and use the previous example. You have a home that is worth $380,000. If you price it at $410,000, you will be competing with home sellers who have nicer homes.
Some of those listings will be worth $30,000 more than your home. Why would you choose to compete with a bunch of home sellers who will have an advantage over you? Here's another way to look at it: When you go to buy your next home, won't you choose the nicest one in YOUR price range? Sure! And don't you think the buyer for your home will do the same?
Now imagine instead that you price your home at $375,000? Do you think you might be the nicest home in most searches for people wanting to buy a home like yours? By pricing at market (or even just below it), you will reach the buyers ready to make a decision and your competition will be outmatched!
You will be the best buy on the block, and you will have multiple buyers competing for the right to purchase your home.
Experience + Marketing + Correct Pricing
In fact, if you hire the right real estate agent, you could very well end up selling your home for more than $380,000 with this pricing strategy. By choosing the competition that own homes that are not as nice as yours, you become the home that all buyers want to get. In today's market, that means multiple buyers, many offers, and the ability to sell your home ABOVE MARKET.
You have the advantage of knowing that buyers choose a price range. So be smart and choose the competition that will help you get top dollar for your home.
In today's real estate market, where buyers are using technology to produce a list of homes to view, you do not want to pad your asking price at all. You want to USE your competitive price to generate a group of buyers so that you are negotiating with many, not just one single buyer.
The days of the long, protracted selling process are behind us. The analytical nature of the tools that we use today to sell homes on the internet requires you to understand how to play the game.
We know that more people can afford to buy a lower-priced home than can buy a higher-priced one, so by pricing your home competitively, you will be able to negotiate a higher price because you will have an audience of active buyers who all want your home.
So, how much margin for negotiation should you include in your asking price? Zero, or maybe a little less!
By eliminating that margin for negotiation, you'll be growing the pool of buyers for your home, putting you in a great position to get multiple buyers that will compete with each other and push your final sales price to its highest amount possible!
Your Local Expert In Tallahassee
When moving to, in, or from Tallahassee, you will fare better if you work with a local expert. We are here to help. If you have further questions on the Tallahassee real estate market, you can leave a comment below, give us a call at (850) 366-8917, or drop us a note and we'll give you the local information needed to ensure a successful, smooth transaction.
As a local born and raised in Tallahassee with a focus on customer service, I promise you'll find great success when working with Joe Manausa Real Estate, just as have our past customers. You can read thousands of their reviews reported on Google, Facebook and Zillow right here: Real Estate Agent Reviews Tallahassee.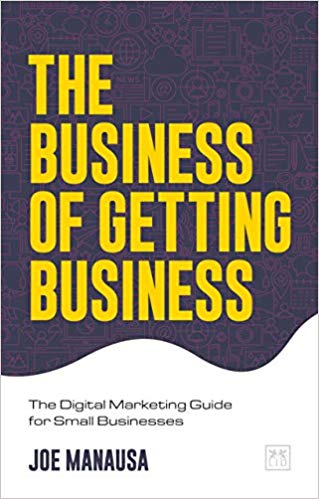 Have you heard about my new book "The Business of Getting Business?" It's a comprehensive guide for small businesses to help them make the move to digital. For those of us who want to survive and thrive in a world where large corporations are taking over, it is a must-read. It's also the perfect guide for how to sell a home in the digital age. You can find The Business Of Getting Business by clicking on any of the trusted retailers below.

Think all REALTORS are alike?
Read what people are saying about working with Joe Manausa Real Estate! You can see thousands of real customer reviews reported on Google, Facebook and Zillow at this link: CLICK HERE FOR REAL ESTATE AGENT REVIEWS.