Home Sellers Beware Bad Advice!
Posted by Joe Manausa on Friday, June 12, 2009 at 1:19 PM
By Joe Manausa / June 12, 2009
Comment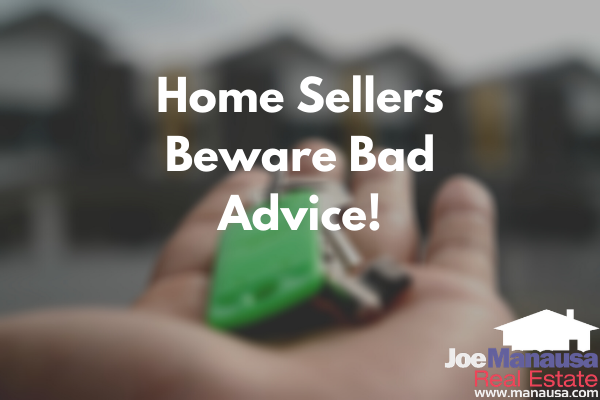 I often talk with frustrated home owners who have tried to sell their home but failed in their recent attempts. I am always amazed at the advice they have received from family, friends, co-workers, and yes, even from "real estate professionals." So often, the advice is exactly opposite of what they need to do.
With that thought in mind, I thought I would recount an experience I had recently on a real estate forum. I had written an article about how interest rates were fueling this real estate market rally and then received a comment from a "Barbara" who wrote:
When buying "big ticket" items we believe that "Payment speaks louder than Price." That's why we advocate that Sellers price their homes aggressively then consider offering to discount the Buyer's rate/payment at closing - especially- Temporary Interest Rate buydowns. This allows Buyers to comfortably and confidently ease into homeownership with substantially lower payments. The cost for the Seller is minimal in comparison to the upfront savings for the Buyer.
At face value, this might sound like great advice ... But Beware, this advice could cost you the sale of your home!
Understand How Home Buyers Shop
This kind of advice was great before computers. Everybody looked at every house they could find in the area that they wanted to live, then made an offer on their favorite one. But things have changed!
Buyers limit the number of homes that they want to look at based upon many factors. Size, amenities, location are all very important, but ... PRICE eliminates the bulk of the homes. Why go look at a home being offered at $500,000 if all you can afford is $200,000?
There Is A Glut Of Homes For Sale In Tallahassee
Anybody who has followed this blog for more than a week knows that there is a glut of homes for sale in Tallahassee. A home seller needs to expose the home to as many people as possible. As we all know, the lower the home is priced, the more people that can afford the home.
Good Real Estate Advice Focuses On Market Positioning
So, maybe you're thinking, "how much affect will pricing my home at $220,000 versus $210,000 actually have on the sale-ability of my home? I mean, does $10,000 rule out too many buyers?" Well, again I will advise you to understand how a Tallahassee home buyer is going to reduce 3,000 homes that are available to just a few to go and preview.
Let's say our home buyer is qualified to buy a home in Tallahassee for an amount up to $200,000. What do you think the first thing they are going to select when reducing the 3,000 homes on the market? If you are thinking "PRICE" then you are correct.
So, they have to enter a price range of homes to preview. For somebody like this, they will enter a value range that includes a little higher than they can afford (hoping to talk a seller down to their $200,000). They might search $190,000 to $215,000. If this produces too many homes, they might even tighten the range even further, but for this example, let us just assume it produces the perfect number of homes to begin the screening process.
So, out of 3,000 homes available in the Tallahassee MLS, about 2,400 were just eliminated on price alone. The 600 remaining will be screened with the buyer sorting by size, location, amenities, etc. But 80% were eliminated by price! Are you understanding the importance of this?
Look back at our scenario. Let's say you are a Tallahassee home seller who is willing to sell your home at $200,000, but have it currently priced at $216,000 (plus you are willing to pay money to buy down the buyer's interest rate). Will this buyer even know that your home is for sale? NO!!! This buyer eliminated your home on the first screening and never even got to read that you were willing to pay for interest rate reductions.
Home Buyers Are Shopping With A Computer
The moral of this story is that home buyers use the computer to initiate their buying process. Homes that are "not good buys" are eliminated before "creative selling" practices can be employed. While I am a big advocate of the creative selling process, you need to understand that it begins with an aggressively priced property, not with one that buyers are not going to find. Price your home as low as you are willing to go, and you will be blessed with the most home buyers that can be found in the Tallahassee real estate market.
Keep checking out the Tallahassee Real Estate Blog every day for updates that include charts, graphs, and analysis of the Tallahassee real estate market.
---
*Joe Manausa Real Estate is a brokerage company headquartered in Tallahassee, Florida. Its unique business model provides specialists to both home sellers and home buyers, and the results speak for themselves. JMRE has significantly more 5-star reviews on google than any other local competitor. Joe Manausa Real Estate is a leader in internet marketing and utilizes search engine optimization, email marketing, social media and data analytics to get their clients' home sold faster and for more money than any other Tallahassee brokerage firm. For more information, visit www.manausa.com or call us at (850) 366-8917.
Please Do Us A Small Favor
We work very hard to produce daily content for our long-time readers and first-time visitors. We provide this information for free, hoping to earn your respect and trust and the right to one-day help you when selling or buying a home. Can we get your help spreading the word about our blog?
If you like the content, would you please like it or share it using the Facebook button at the beginning of the post? This simple action will be greatly appreciated! THANK YOU!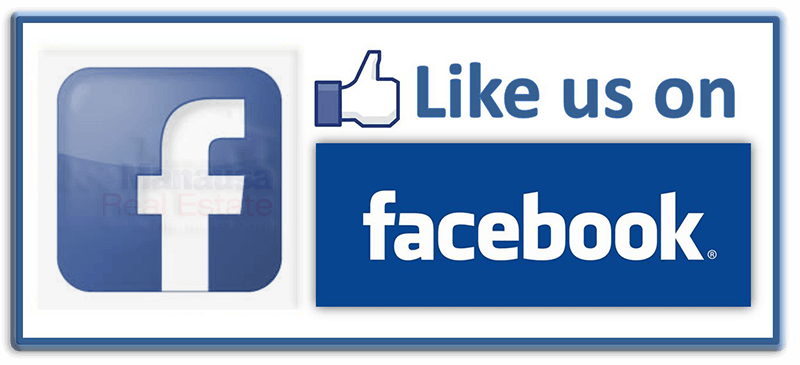 Also like us on Facebook at https://www.facebook.com/joemanausarealestate/
Your Local Expert In Tallahassee
When moving to, in, or from Tallahassee, you will fare better if you work with a local expert. We are here to help. If you have further questions on the Tallahassee real estate market, you can leave a comment below, give us a call at (850) 366-8917, or drop us a note and we'll give you the local information needed to ensure a successful, smooth transaction.
As a local born and raised in Tallahassee with a focus on customer service, I promise you'll find great success when working with Joe Manausa Real Estate, just as have our past customers. You can read thousands of their reviews reported on Google, Facebook and Zillow right here: Real Estate Agent Reviews Tallahassee.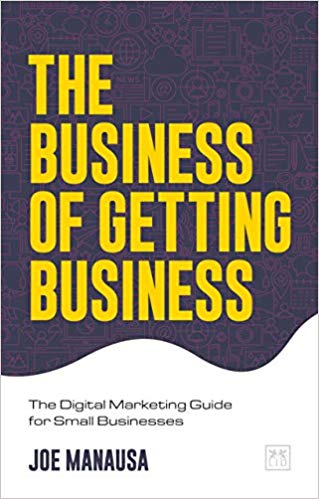 Have you heard about my new book "The Business of Getting Business?" It's a comprehensive guide for small businesses to help them make the move to digital. For those of us who want to survive and thrive in a world where large corporations are taking over, it is a must-read. It's also the perfect guide for how to sell a home in the digital age. You can find The Business Of Getting Business by clicking on any of the trusted retailers below.

Think all REALTORS are alike?
Read what people are saying about working with Joe Manausa Real Estate! You can see thousands of real customer reviews reported on Google, Facebook and Zillow at this link: CLICK HERE FOR REAL ESTATE AGENT REVIEWS.

Think all REALTORS are alike?
Read what people are saying about working with Joe Manausa Real Estate! You can see thousands of real customer reviews reported on Google, Facebook and Zillow at this link: CLICK HERE FOR REAL ESTATE AGENT REVIEWS.