Business Leaders Push To Expand Housing Tax Credit
Posted by Joe Manausa on Thursday, June 11, 2009 at 8:50 AM
By Joe Manausa / June 11, 2009
Comment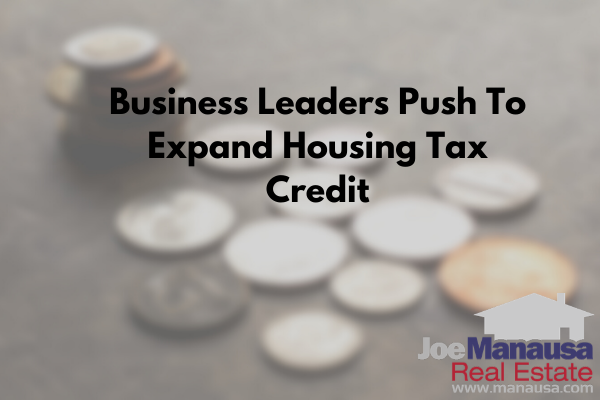 In yesterday's edition of the online edition of the Wall Street Journal, it was reported that a group of business executives issued a set of recommendations for the White House and Congress that are aimed at jump-starting the housing market in order to stimulate a broader economic recovery. How is this important in the Tallahassee Real Estate Market?
Business Roundtable Wants Tax Credit For All Home Buyers
We have written quite a bit here lately about the First Time Homebuyers Tax Credit, so this is directly related to that program. The Business Roundtable, an association of chief executive officers of leading U.S. corporations, feels that the best way to boost the economy is to stimulate the demand side of the real estate market.
In their press release, they stated "We believe targeted, demand-side solutions - such as the ones Business Roundtable is recommending today - will provide a critical next step for a housing recovery that will help create jobs and boost the economy as a whole." So, what exactly are their recommendations?
Demand Will Strengthen If Mortgage Rates Are Kept Low
The Business Roundtable's recommendations are as follows:
Keep mortgage interest rates at historically low levels (below 5 percent) for at least one year;
Expand the current First-Time Homebuyer Tax Credit incentive from the lesser of 10 percent of the purchase price of the home or $8,000 to a higher limit of either 10 percent or $15,000 for

all

homebuyers, remove the income restrictions and include all primary residence purchases for one full year;
Conduct a thorough review of current foreclosure mitigation and loan-modification programs in light of rising loan-modification re-default rates;
Make permanent the current temporary conforming loan limits; and
Continue to review and strengthen government efforts already underway to review and refine mortgage lending practices.
Housing Related Industries Account For More Than 20% Of The Gross Domestic Product (GDP)
The group feels that the economic recovery of our country is tied as much to housing as any other industry. According to Richard A. Smith, the Chairman of the Housing Working Group, "housing-related industries account for more than 20 percent of the U.S. gross domestic product, the recovery of the residential housing market is vital to the recovery of the U.S. financial markets and the overall economy. Stimulating the housing market from a demand-side perspective is key to putting America back on the path to economic growth. Business and government must work together to find immediate and long-lasting solutions that address the challenges facing the U.S. economy."
Fix Housing And You Will Fix The U.S. Economy
Ultimately, the group argues that economic recovery in the United States is not going to begin until the housing industry starts to recover. They feel like they have outlined a plan for that recovery to begin this year, but I'm curious what our readers think?
Is more government involvement going to help, or just compound the problem? Is this just "propping up" an economy that was based on housing valuations out of control? Please give voice to your opinions in the comments area below.
As a reminder for those who subscribe to the Tallahassee Real Estate Blog by email, some embedded pictures and videos might not be appearing in your email and you might need to click the title header to go to your browser where all will be visible. Additionally, if you would like to respond (leave a comment) to this article, you will need to "click through" to the blog site to post your feedback.
Keep checking out the Tallahassee Real Estate Blog every day for updates that include charts, graphs, and analysis of the Tallahassee real estate market.
If you like this Article then please subscribe to my
blog through a full
RSS feed
,
or you can

Subscribe by Email

.You will be able to stay informed about the happenings in the Tallahassee Real Estate Market.
Please Do Us A Small Favor
We work very hard to produce daily content for our long-time readers and first-time visitors. We provide this information for free, hoping to earn your respect and trust and the right to one-day help you when selling or buying a home. Can we get your help spreading the word about our blog?
If you like the content, would you please like it or share it using the Facebook button at the beginning of the post? This simple action will be greatly appreciated! THANK YOU!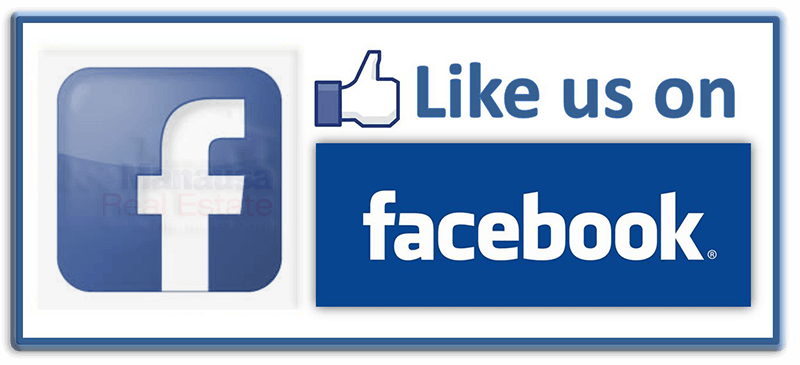 Also like us on Facebook at https://www.facebook.com/joemanausarealestate/
Joe Wrote The Book On How To Sell A Home Today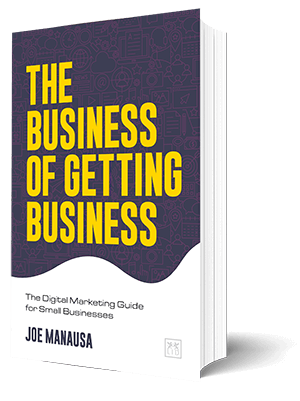 "Location, location, location' is no longer a competitive advantage. Digital marketing and going direct to consumer have made all geographical boundaries obsolete. The Business of Getting Business is a must-read modern-day survival guide for any local business to get to the next decade. Local businesses are on death ground.
They can either take a stand and re-invent themselves by embracing the digital frontier and have a chance to survive the overwhelming odds of digital direct-to-consumer capabilities that have erased all local and national business distinctions, or they can choose business as usual and accept certain death.
The Business of Getting Business is the critical survival guide for those that choose to dig in and fight."
– Anthony Noto, CEO, SoFi and former COO, Twitter
Get the book that explains it all, in a manner that is understanding to all, even technology neophytes. It's available on Amazon, a trusted source for consumers.

Think all REALTORS are alike?
Read what people are saying about working with Joe Manausa Real Estate! You can see thousands of real customer reviews reported on Google, Facebook and Zillow at this link: CLICK HERE FOR REAL ESTATE AGENT REVIEWS.