Florida College Enrollment - Does 'Prepaid' Matter?
Posted by Joe Manausa on Thursday, April 17, 2008 at 10:54 AM
By Joe Manausa / April 17, 2008
1 Comment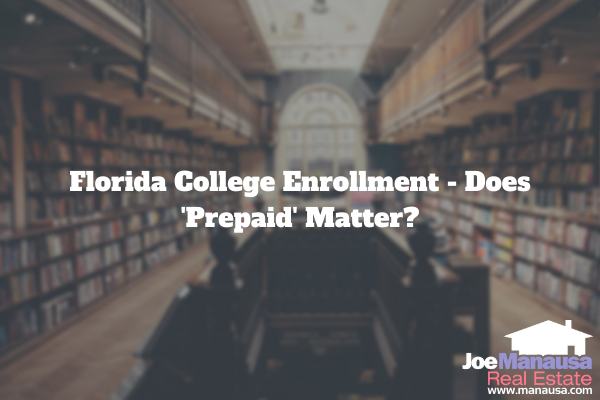 Well, if you read the newspaper this morning, a well-written article was prepared by TaMaryn Waters discussing the state of admissions with Florida's public universities. Apparently, having a 4.0 GPA is not enough. Bear in mind, I was accepted to West Point in the mid-1980's with a GPA in the low 3.'s, so I'm wondering why our state is so broken it cannot create opportunity for kids who have obviously demonstrated that they want to learn at a higher level. I have been keeping an eye on the Florida Prepaid College Plan for years, thinking that the State of Florida was truly the leader nationwide for creating a system to ensure continued education for families of all financial means. There are now, according to some reports, over 1.2 million people who have or are participating in this opportunity. With all these "kids" enrolled, where will they be attending school if even the kids with 4.0's are being rejected? If this were a simple business, I would look at the supply and demand curve and point out that demand has blown past supply and a great opportunity for the State of Florida is here! Miss Waters' article in today's Tallahassee Democrat points out that while admissions in the State universities are flat or dropping, the burden of handling these students is moving to the community colleges. She reports thatTCC enrollment is up 7% since last April. Could this spell the "end" of the four-year college, where only the best of the brightest will go to a university for four years, while most everyone else will attend a community college for two years, and then enroll in a university as a junior to complete their degree? Perhaps the greatest question is "why am I blogging about the Florida Prepaid College Plan in the Tallahassee Florida Real Estate Blog?" The answer is simple. We have well over 70,000 college students in Tallahassee and I think we are going to see quite a few more in the coming years. TCC is growing, FAMU appears to be well on its way to recovery through the great work of Dr. Ammons, and FSU is a highly desired school as well. This part of our community is a strong pillar of our local economy as well as the backbone of our real estate rental market. When enrollment at FAMU dropped 40%, it put a "big hurt" on many real estate investors in the south-side of Tallahassee. When investors get hurt, the whole market suffers, not just the investors. Homes in all prices ranges are affected, and so are local businesses as less money is available. I would love to see the Tallahassee Democrat continue this excellent article on Florida higher education admissions. I'd love to hear what the "experts" are saying about the divide between "no admission" and "prepaid." Are the schools allowed to say no when the kids have already paid through the Florida Prepaid College Plan?
---
*Joe Manausa Real Estate is a brokerage company headquartered in Tallahassee, Florida. Its unique business model provides specialists to both home sellers and home buyers, and the results speak for themselves. JMRE has significantly more 5-star reviews on google than any other local competitor. Joe Manausa Real Estate is a leader in internet marketing and utilizes search engine optimization, email marketing, social media and data analytics to get their clients' home sold faster and for more money than any other Tallahassee brokerage firm. For more information, visit www.manausa.com or call us at (850) 366-8917.
Please Do Us A Small Favor
We work very hard to produce daily content for our long-time readers and first-time visitors. We provide this information for free, hoping to earn your respect and trust and the right to one-day help you when selling or buying a home. Can we get your help spreading the word about our blog?
If you like the content, would you please like it or share it using the Facebook button at the beginning of the post? This simple action will be greatly appreciated! THANK YOU!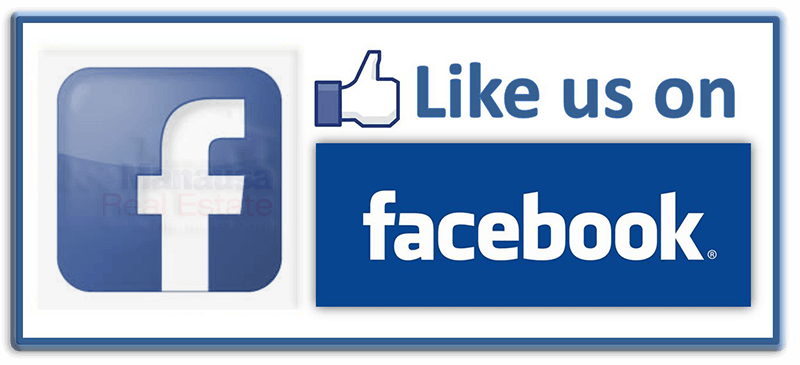 Also like us on Facebook at https://www.facebook.com/joemanausarealestate/
Joe Wrote The Book On How To Sell A Home Today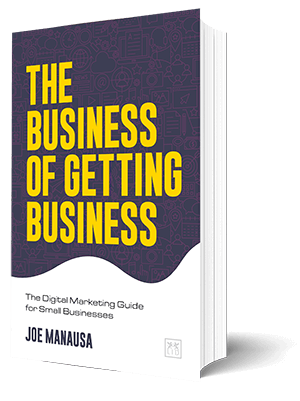 "Location, location, location' is no longer a competitive advantage. Digital marketing and going direct to consumer have made all geographical boundaries obsolete. The Business of Getting Business is a must-read modern-day survival guide for any local business to get to the next decade. Local businesses are on death ground.
They can either take a stand and re-invent themselves by embracing the digital frontier and have a chance to survive the overwhelming odds of digital direct-to-consumer capabilities that have erased all local and national business distinctions, or they can choose business as usual and accept certain death.
The Business of Getting Business is the critical survival guide for those that choose to dig in and fight."
– Anthony Noto, CEO, SoFi and former COO, Twitter
Get the book that explains it all, in a manner that is understanding to all, even technology neophytes. It's available on Amazon, a trusted source for consumers.

Think all REALTORS are alike?
Read what people are saying about working with Joe Manausa Real Estate! You can see thousands of real customer reviews reported on Google, Facebook and Zillow at this link: CLICK HERE FOR REAL ESTATE AGENT REVIEWS.