Home Seller BEWARE: First Right Of Refusal Makes You Invisible To Buyers
Posted by Joe Manausa on Friday, September 16, 2016 at 8:07 AM
By Joe Manausa / September 16, 2016
Comment
You have your home listed for sale and a buyer comes along and loves it, so they extend an offer to you to purchase your home.
Unfortunately, they are not yet ready to buy it, so the real estate agents involved recommend you approve a "First Right Of Refusal" addendum with a contract for sale and purchase of your property.
While this feels as if you are making headway, accepting this proposal is very likely to cost you a lot of money.
VIDEO UPDATE October 2020
First Right Of Refusal In Real Estate
OK, so first of all, what is the first right of refusal agreement?
A right of first refusal merely gives the seller the right to continue marketing a home for sale after contracting with a buyer for the right to purchase the home under certain terms and at a certain price. If the seller gets another offer, the seller can require the first buyer to either remove all contingencies and move towards closing or simply terminate the contract and go away.
So it basically makes the seller feel as if he has "a bird in the hand" while continuing to market the home.
For the buyer, they feel as if they have the property "tied up" while they work to resolve the issue stopping them from closing on the property (typically, the sale of their existing home).
Both sellers and buyers can be "sold" on how great this arrangement is, but the reality is not nearly as pleasant as either believe it to be.
First Right Of Refusal Scenario
In order to ensure clarity on this type of arrangement, let's look at a fictional situation where we might encounter the right of first refusal.
Debbie & Thomas Smith have a $500,000 home they want to sell. They list their home with a friend of theirs who has been in real estate for a very long time (but the Smiths do not do any research to see how their friend has been doing recently ... this happens often).
The Smiths understand the "Tallahassee housing market is on fire" in their area, but they do not understand that their $500,000 asking price puts them in the heart of the glut of "too many homes" in their area. The market might be on fire, but the market these $500K homes is definitely a buyers' market.
So their home sits with little showings and limited activity online. Their real estate agent recommends a price reduction so they comply. Nothing happens.
After a full year on the market, a buyer comes to see the home and submits an offer. The buyer, Bettie and Bob Anderson, have a home in Arizona they have to sell first, so they include language that says they will buy the Smiths home for $500,000 and close within 1 week of their home closing in Arizona (but it is not yet under contract).
To put the Smiths as ease, they add language that allows the Smiths to continue to market the home. The language also gives the Andersons the first right of refusal should the Smiths receive another offer. So if an offer comes in, the Andersons will have 48 hours from the time they are notified to either cancel their contract with the Smiths or to remove all contingencies and move forward on closing on the home.
Sounds like a win-win, right?
Right Of First Refusal Makes You Invisible
Remember, I'm a real estate broker providing this advice. This is not legal advice, this is tactical advice. Just because something is legal (and makes sense legally), does not make it smart or practical when it comes time to get the best deal when selling or buying a home.
The use of the First Right of Refusal addendum is almost always a bad decision for the home seller. Why? Because the buyer has the right to cancel the purchase (in other words shop around for another home), but the seller has to make their home invisible to other prospective buyers!
You see, the internet has changed the home selling game. And the attorney who advises you to accept this language probably does not understand how this becomes a huge impediment to the home buying process for your prospective buyers.
More than 90% of buyers use the internet to search for homes, and the best property search tools only show un-contracted homes for sale. Buyers don't want to compete for a home with another buyer, so they first want to look at all the homes for sale that do not have existing contracts. That means your home is eliminated from the search for almost every other buyer!
You SHOULD NEVER market your home as under-contract unless you are highly confident that your buyer is capable and willing to buy your home. As soon as you are "under contract" ... you are invisible. Thus, the First Right of Refusal removes your home from consideration from almost all future homebuyers.
NOT EVERYBODY SUCCEEDS
Did you know that more than 30% of home sellers fail with their first listing agent?
That's right, they end up waiting and hoping for a lone buyer to come in and offer anything for the home when they instead should be seeing multiple buyers competing for their home.
Sell your home fast and for top dollar, we'll show you how!
Situational Awareness
This does not mean that you should "never" use a first right of refusal agreement.
For example, perhaps a buyer has a home to sell and it is already under contract to close on it (and your highly trained, trusted real estate agent communicates with the listing agent for that home to validate the viability of the existing contract). You could use a first right of refusal contract in this case (IF) the buyer is paying you top dollar for your home.
There are other situations where this type of arrangement makes sense, but you have to always recognize that it costs you exposure to other buyers. Make sure that "cost" is covered in the agreement.
Questions To Ask Before You Agree To This Legal Entanglement
When I encounter a First Right of Refusal listing in the MLS (there are only 4 out of the 1,697 active listings as I write this article), I always wonder what type of advice they received from their real estate company prior to signing, and what questions they asked before they agreed to such a bad situation for a home seller.
If you ever find yourself offered a contract with language granting the buyer a first right of refusal, you should (at a minimum) as some probing questions such as:
Why do I want to do this?
What are the chances this buyer will close (remember, greater than 30% of ALL MLS contracts fail to close right now, so adding this language diminishes those odds greatly)?
What additional benefit do I get versus selling to the next "normal" buyer?
What can be done to reduce the invisibility of my listing once I sign this?
Would you do this if you were me? Why?
Final Thoughts On First Right Of Refusal
Negotiations and recommendations for the home seller can be tricky, and you really don't want to get to this point in the home selling process and realize that you did not do your homework before hiring the right real estate company to sell your home.
Do you really want to turn to a "friend" that you hired who sells very few homes and has no experience handling the often-times complex questions that you will have about the sale of your home?
The contract-negotiation stage of your home sale will unfortunately reveal how well you prepared yourself to profit from the sale of your home. Your real estate agent and the company behind her should be able to advise you based upon their superior knowledge of current market conditions for a home like yours compounded with an excellent education and base of experience negotiating contracts.
As with all special-scenario negotiations, the right of first refusal language should be used sparingly and with the full knowledge of the liability that it creates for you in your home sale. Ensure that the benefit that you receive outweighs the cost of what you lose (in this case, significant exposure of your home to people who might want to buy it with "no strings attached").
If you are planning on selling a home in the near future, we stand ready to help you. We are confident that you will find our systems and processes superior to others that you might have encountered, and our in-depth knowledge of the market and past negotiation experiences will provide you with the confidence that you have the right team at your side.
Whether selling now or in the future, let's sit down and work out the plan that will best serve your goals. Simply drop us a note and we will be in touch right away.
Please Do Us A Small Favor
We work very hard to produce daily content for our long-time readers and first-time visitors. We provide this information for free, hoping to earn your respect and trust and the right to one-day help you when selling or buying a home. Can we get your help spreading the word about our blog?
If you like the content, would you please like it or share it using the Facebook button at the beginning of the post? This simple action will be greatly appreciated! THANK YOU!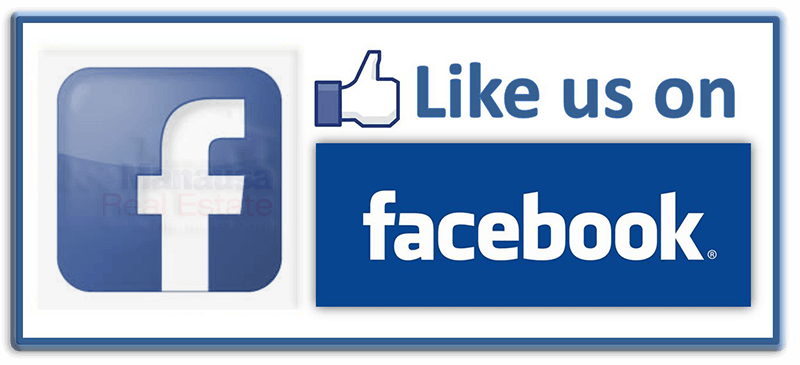 Also like us on Facebook at https://www.facebook.com/joemanausarealestate/
Joe Wrote The Book On How To Sell A Home Today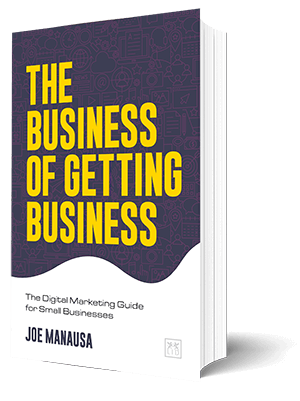 WARNING: The Internet & digital marketing systems have changed the way sellers need to market a home for sale. It's not about getting a home sold anymore, it's about getting a home sold and netting the most money from the sale.
To do this, a seller needs to hit the digital market hard in a coordinated effort that alerts ready-buyers (all at the same time) to ensure buyers understand they are competing for the right to buy the home.
While it only takes ONE buyer to sell a home, it takes MULTIPLE BUYERS for the seller to bid the property up to its highest value in today's market. You see our full explanation about how to sell a house here, or you can buy the book and really get into the nuts and bolts of selling a home in the digital age.
Get the book that explains it all, in a manner that is understanding to all, even technology neophytes. It's available on Amazon, a trusted source for consumers.