How To Prepare When Financing A Home
Posted by Joe Manausa on Wednesday, June 3, 2009 at 11:14 AM
By Joe Manausa / June 3, 2009
Comment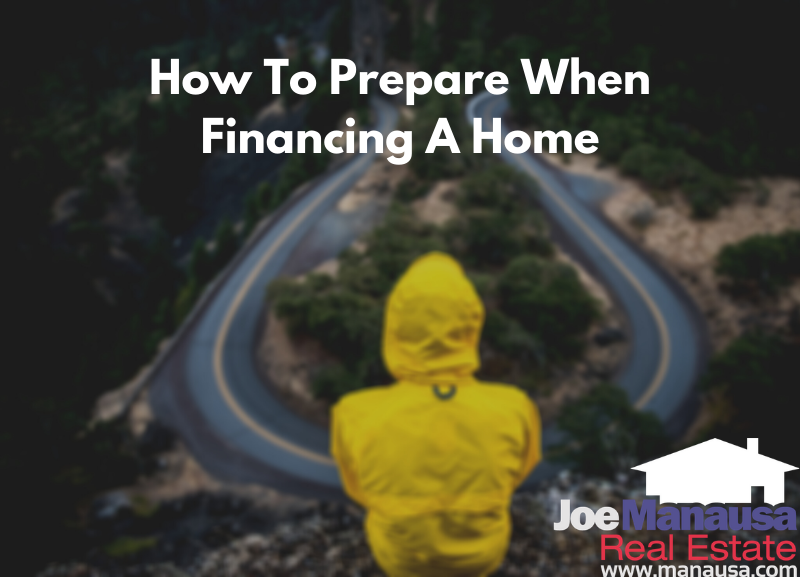 Things sure have changed a lot. I would have to say that things are completely back to normal when it comes to financing a home purchase. The no-doc (no documents required) loan days are over, and for good reason, so home buyers are having to be better organized and better prepared in order to close on their new home purchase.
Our Joe Manausa Real Estate office in Tallahassee has a lot of home buyers that we are working with currently. They range from local people that we have known for years to soldiers from Afghanistan and Iraq who are returning from the war. The one thing they have in common is they are considered "brand new customers" to the mortgage banks that are considering their loans for approval. This is an important point to understand.
Home Mortgage Loan Application Process Is Formal
In a lot of business situations, an old customer has a reputation with a business and there is no need for a formal inquiry on credit. This is not the case when people are borrowing money from a mortgage lender. Even if the customer has purchased several homes and financed them with the same lender, the borrower will have to undergo a formal review for the new loan.
When I work with friends of my parents, they will often times say "I've been banking with XYZ Bank for 50 years, they know who I am, and they'll do my loan." This is when I have to counsel them that commercial banking and mortgage lending, even at the same institution, are two very separate industries. A formal loan application will still need to be completed and they might not get favorable rates or responses, even from a 50 year old banking relationship!
Be Organized For The Loan Mortgage Application
The key to getting your loan approved with as little effort and as orderly as possible is to "get your ducks in a row" before you even begin. Talk to your real estate professional about who they recommend and what kind of preparation you need to make for your loan application.
If you are in a special situation, be prepared with whatever corresponding documentation that you will need to support your situation. While none of this is really necessary for your first appointment with the loan originator, I have found that if you can hand-over key documents at that meeting, you will be well on your way to a success mortgage loan process.
Document Checklist For Your Mortgage Loan Application
When you meet with the mortgage loan originator, you are going to be filling in a Fannie Mae Form 1003 (Residential Loan Application). Take the time to review it before you meet with the loan originator so that you will not be surprised with the questions that will be asked of you.
This is a list of documents most lenders will require in order to process your mortgage application.
Verification of income
Earnings statements: W-2 forms, recent pay stubs and tax returns for the past two years;
If you are self-employed: profit and loss statements and tax returns for current year and previous two years;
Additional income: social security, overtime bonus, commission, interest income, veteran's benefits and so on.
Lease documents and rental histories for any owned rental properties
Verification of your assets
List of bank account numbers, the address of your bank branch, checking and savings account statements for the previous 2-3 months;
List of savings bonds, stocks or investments and their approximate market values;
Copies of titles to any motor vehicles that are paid in full.
Information about the purchase
Copy of the ratified purchase contract;
If you made a deposit to the seller to show that you are serious about buying the house, bring a copy of canceled deposit check on house.
If desiring a VA loan, Form DD214 (apply for this with the Veterans Administration)
Your debts
Credit card bills for the past few billing periods;
Other consumer debt such as car loans, furniture loans, student loans and other personal and cosigned installment loans with creditor addresses and phone numbers;
Evidence of mortgage and/or rental payments;
Copies of alimony or child support.
Additionally, ask the mortgage loan originator what documents you can bring to expedite the process.
Keep checking out the Tallahassee Real Estate Blog every day for updates that include charts, graphs, and analysis of the Tallahassee real estate market.
---
*Joe Manausa Real Estate is a brokerage company headquartered in Tallahassee, Florida. Its unique business model provides specialists to both home sellers and home buyers, and the results speak for themselves. JMRE has significantly more 5-star reviews on google than any other local competitor. Joe Manausa Real Estate is a leader in internet marketing and utilizes search engine optimization, email marketing, social media and data analytics to get their clients' home sold faster and for more money than any other Tallahassee brokerage firm. For more information, visit www.manausa.com or call us at (850) 366-8917.
Please Do Us A Small Favor
We work very hard to produce daily content for our long-time readers and first-time visitors. We provide this information for free, hoping to earn your respect and trust and the right to one-day help you when selling or buying a home. Can we get your help spreading the word about our blog?
If you like the content, would you please like it or share it using the Facebook button at the beginning of the post? This simple action will be greatly appreciated! THANK YOU!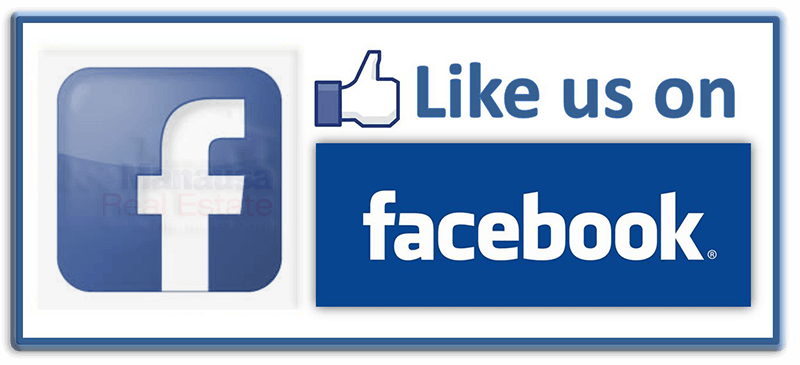 Also like us on Facebook at https://www.facebook.com/joemanausarealestate/
Joe Wrote The Book On How To Sell A Home Today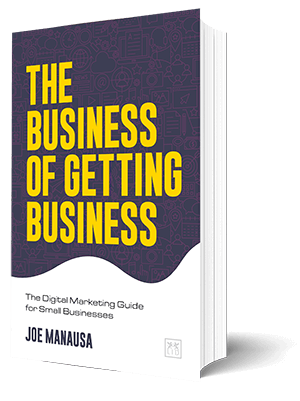 WARNING: The Internet & digital marketing systems have changed the way sellers need to market a home for sale. It's not about getting a home sold anymore, it's about getting a home sold and netting the most money from the sale.
To do this, a seller needs to hit the digital market hard in a coordinated effort that alerts ready-buyers (all at the same time) to ensure buyers understand they are competing for the right to buy the home.
While it only takes ONE buyer to sell a home, it takes MULTIPLE BUYERS for the seller to bid the property up to its highest value in today's market. You see our full explanation about how to sell a house here, or you can buy the book and really get into the nuts and bolts of selling a home in the digital age.
Get the book that explains it all, in a manner that is understanding to all, even technology neophytes. It's available on Amazon, a trusted source for consumers.

Think all REALTORS are alike?
Read what people are saying about working with Joe Manausa Real Estate! You can see thousands of real customer reviews reported on Google, Facebook and Zillow at this link: CLICK HERE FOR REAL ESTATE AGENT REVIEWS.