Lack Of Leadership Hurts Tallahassee Real Estate
Posted by Joe Manausa on Thursday, September 24, 2009 at 10:33 AM
By Joe Manausa / September 24, 2009
5 Comments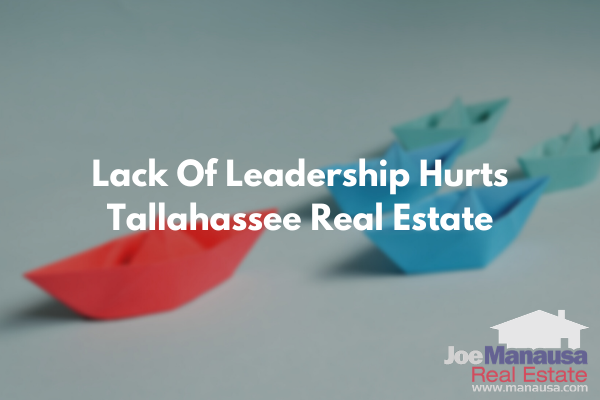 You will never find me writing or speaking as an expert in politics. As a matter of fact, I will go on record saying that I have a hard time paying attention to politics at any level, even though it has tremendous implications on the health and wealth of my family, my business, and my investments.
But I do know about real estate. I have never found anybody that studies the Tallahassee housing market any harder than I do. I am not the smartest guy in the world, but I have done my homework when it comes to the real estate market. So consider this my "up front disclosure" when I talk about politics, leadership, and the Tallahassee real estate market.
Tallahassee Lacks Leadership
If you have a solid job, you might not be feeling the pinch that many others have been working through over the past few years. I know that unemployment is up and many good, hard-working people have been "laid off." I know this first hand because some of them are my friends, and some of them are my past employees.
With a real estate market that is down over 60% from just three years ago, there are a lot of people who have been left without work in the real estate, construction, mortgage, and related industries. I have seen some foolish comments along the lines of "so what, it doesn't affect me;" but most people understand the impact that these lost jobs are having on our community.
Gil Ziffer seems to understand. Unfortunately, Mr. Ziffer was the only one on the City Commission trying to reduce taxes and help our community.If you read the Tallahassee Democrat article by Tamaryn Waters today, you will see that "only the new guy" gets it.
I am not about to claim that this is easy. IT IS NOT EASY. But it has to be done. The decision to raise taxes in Tallahassee is going to come back to haunt us in ways that will be much more painful than the pain of making the right decisions now. That is why we need strong leadership, to make the "harder right" decisions.
And I am not implying that the budget was full of things that are not important. I am just asking our "leadership" to do what everybody else in America is doing. Cut Back! Look at what is essential (not what was essential when we had money to burn...), and put everything else on a longer-term schedule until the economy is stronger.
Business leaders are cutting back because they are not profiting. Household leaders are cutting back because families are not earning as much money as they have in the past. City commissions were elected to be the leaders of our community and must make these tough decisions. Deciding to fund programs now that we WANT, but do not NEED, shows a gross disregard to the well-being of our community. This is not leadership, this is a satire upon leadership and responsibility.
You Might Not Have Noticed But Property Taxes Are Out Of Control
Raising our taxes by 15% will have a very long-term ripple effect through the Tallahassee housing market. I challenge anybody to comment here and explain how this increase in taxes is going to help the real estate market rebound? In fact, it is going to compound the problems that we face right now. So, who pays this tax on residential properties?
Many of you might not realize that the glut of homes for sale has created a new "glut of homes for rent" in Tallahassee. Rental vacancies are rising, and monthly rental amounts are dropping. Yet our leaders are increasing the operating costs when the market will not bear it. Hmmmm, how will this play out?
If investors can no longer to afford to carry their properties due to reduced incomes and increased expenses, they will eventually have to abandon these properties. Do not think for a second that this is not already happening. If somebody has lost the ability to keep it, an investment property becomes a problem that continues to escalate. The city might have raised the tax rate, but empty houses eventually do not pay taxes.
The more we raise taxes, the more we chase away businesses and property owners. Why invest in Tallahassee if you can get a better rate of return elsewhere? That is the question on the mind of anybody who is considering buying property or bringing a business to the Tallahassee area, and our City Commissioners sent them a very strong message yesterday! Go Away!
The following property tax graph uses actual tax assessments on a rental home in Tallahassee and shows that taxes have been growing faster than rents have been growing. In a nutshell, that means that taxation has reduced the benefit of investing in Tallahassee. Do our leaders really want to chase investors away from our City?
Tax Increases De-Value Tallahassee
The State of Florida saw its population decline last year. The market is sending a message to Florida that the cost of ownership here it too high. Competing States are cheaper (GA, AL, AZ, etc.). Our property taxes and hazard insurance rates are out of control and are killing the State. While our City Commissioners cannot do much to help us in regard to hazard insurance, they certainly can work to reduce the property taxes. Gil Ziffer seems to be trying, I wish the others would listen.
As a reminder for those who subscribe to the Tallahassee Real Estate Blog by email, some embedded pictures and videos might not be appearing in your email and you might need to click the title header to go to your browser where all will be visible. Additionally, if you would like to respond (leave a comment) to this article, you will need to "click through" to the blog site to post your feedback.
Keep checking out the Tallahassee Real Estate Blog every day for updates on real estate in Tallahassee Florida.
Please Do Us A Small Favor
We work very hard to produce daily content for our long-time readers and first-time visitors. We provide this information for free, hoping to earn your respect and trust and the right to one-day help you when selling or buying a home. Can we get your help spreading the word about our blog?
If you like the content, would you please like it or share it using the Facebook button at the beginning of the post? This simple action will be greatly appreciated! THANK YOU!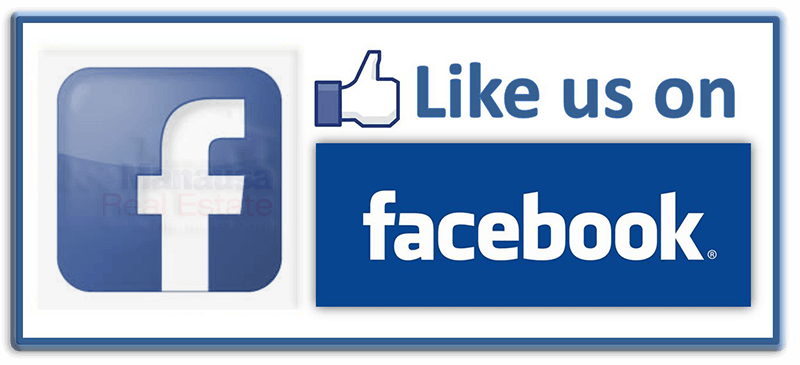 Also like us on Facebook at https://www.facebook.com/joemanausarealestate/
Joe Wrote The Book On How To Sell A Home Today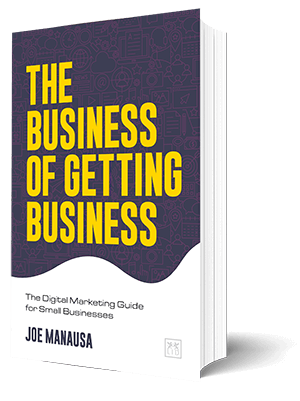 "Location, location, location' is no longer a competitive advantage. Digital marketing and going direct to consumer have made all geographical boundaries obsolete. The Business of Getting Business is a must-read modern-day survival guide for any local business to get to the next decade. Local businesses are on death ground.
They can either take a stand and re-invent themselves by embracing the digital frontier and have a chance to survive the overwhelming odds of digital direct-to-consumer capabilities that have erased all local and national business distinctions, or they can choose business as usual and accept certain death.
The Business of Getting Business is the critical survival guide for those that choose to dig in and fight."
– Anthony Noto, CEO, SoFi and former COO, Twitter
Get the book that explains it all, in a manner that is understanding to all, even technology neophytes. It's available on Amazon, a trusted source for consumers.

Think all REALTORS are alike?
Read what people are saying about working with Joe Manausa Real Estate! You can see thousands of real customer reviews reported on Google, Facebook and Zillow at this link: CLICK HERE FOR REAL ESTATE AGENT REVIEWS.