Discover A Simple Method To Accurately Predict Future Home Sales
Posted by Joe Manausa on Wednesday, September 24, 2008 at 7:49 AM
By Joe Manausa / September 24, 2008
5 Comments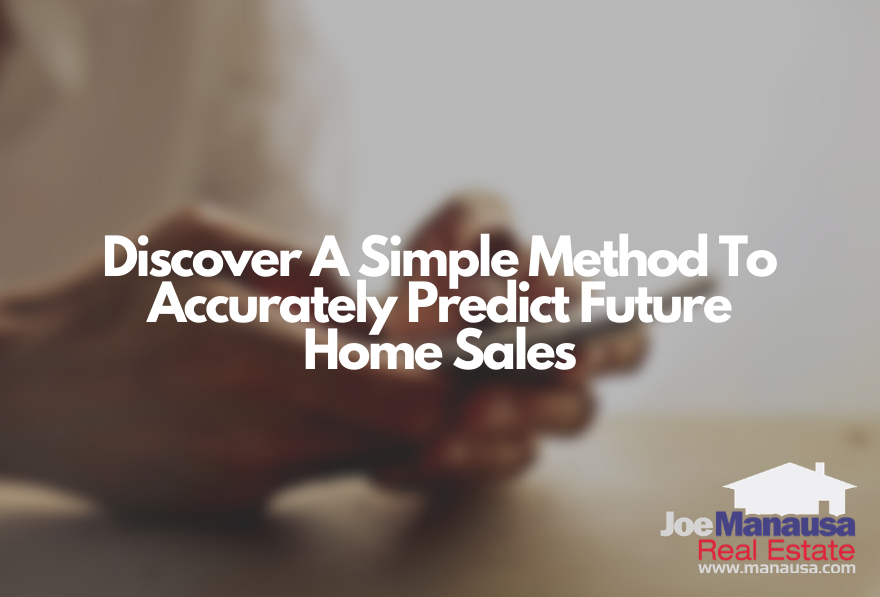 Today is the big day. Today, September 24, 2008, in this real estate blog, I reveal my "prediction" for the real estate market in the coming years. I invite your criticism, support, arguments, and/or feedback in any capacity. You see, I have developed a theory that there is a measurable correlation between population and home sales, and that both can be measured and the results used as a "guide" to determine the direction that the real estate market is seeking.
Real Estate Theory Assumptions
There is a measurable correlation between home sales and population size
In every commodities market (in this case real estate) buyers fall into one of two categories, discretionary and non-discretionary.
Outside influencers make the market imperfect, but the market will always seek to return to "normal," which is defined as the expected ratio between home sales and population.
Correlation Between Home Sales And Population Size
Common sense tells us that markets that have more people should also have more home sales. Therefore, if a market has 1,000,000 people residing in it, then it will most likely see more home sales than a market which hosts a population of 100,000.
With this in mind, I decided to run a comparison of the number of homes sold and population size for the 1990s in the Tallahassee real estate market. I found there was an apparent "norm" of about 2% (meaning the number of homes sold each year could be expressed as 2% of the market population). So if the Tallahassee real estate market has 250,000 residents, we should, on average, expect about 5,000 home sales.
Discretionary Versus Non-Discretionary Buyers
For the purpose of this theory, I am going to place all potential home buyers into one of two groups:
Discretionary buyers do not have to buy. They buy a home in Tallahassee because they want to move. They are motivated by value and purchase only when they want to purchase.
Non-discretionary buyers need to buy. They have a life event that will cause them to move (relocation, job change, less income, etc.). Whether these "buyers" buy or rent, they fill the same position ... they are a home consumer. If they choose to rent, somebody else is buying the home and leasing it to them.
Outside Influencers Make The Real Estate Market Imperfect
Simply put, we know that no math formula will tell us exactly how many homes will sell each year. There are too many variables (interest rates, loan programs, housing supply, consumer confidence, other commodity strengths, jobs, economy, etc.) that play a large part in how the housing market does on a year-to-year basis. But over time, this theory assumes that the market will seek to come back to "normal," which in the case of Tallahassee is the 2% of the population level.
The Geeky Math Graph Of Tallahassee Real Estate
Now that I have covered the basic rules of this theory, let's graph them and try to see where the Tallahassee real estate market should be heading.
The Six Keys to Understanding The Tallahassee Real Estate Market Graph
Looking at the horizontal axis, we see the dates run from 1991 (actual figures) to 2011 (projected figures).

The population is represented by the dark blue fill and displayed on the right vertical axis. While all years are estimates from the U.S. census, the 2008-2011 still have to be verified in during the 2010 census. Many people are projecting an upwards adjustment to our population figures, which would result in an upward estimate of home sales using this model (theory).

Non-discretionary buyers are an estimated amount each year and are represented in bright red of each vertical measurement.

Discretionary buyers are an estimated amount each year and are represented in maroon of each vertical measurement.

Total buyers are the combination of the bright red and maroon bars. For the years 1991 through 2007, these are real, measured figures. For 2008, I have annualized the January through August actual figures and this final number should be pretty close to what occurs in the Tallahassee housing market.

The pink line represents the amount of home sales (total buyers) that the market "expected" each year, based upon the 2% of population equation. Since the market population is growing, we anticipate that over time, home sales will grow as well.
Why Tallahassee Home Sales Will Be Low For Three More Years
If you have followed the assumptions laid out up to this point and you have studied the Tallahassee real estate graph above, then you can see that we have spent many years (6) with more home sales than the model expects. As a matter of fact, the years 2001 through 2006 created an "over balance" of 8,612 home sales that now must be absorbed by the market.
Discretionary buyers were out in full force during the 2001 through 2006 years, and I suspect they will be fairly dormant until 2012. I suspect that we will see less than 3,600 home sales in Tallahassee each year from 2008 through 2011, and just over 4,000 home sales in 2012.
If the outside influencers spark our market, then the recovery will be less severe, but will take significantly longer. If there is any accuracy to this model, then the market needs to absorb the additional 8,612 home sales. Since most markets "over react," I suspect this will occur over the next three years.
What Will Happen To Home Values In Tallahassee
If you are a regular visitor to this blog, then you are aware that home prices have declined in Tallahassee over the past few years. The "average home price" has remained fairly stable, but we have demonstrated that while the price is the same, the actual "average home" has changed. Buyers are buying more home for the same money.
We track the inventory of homes for sale in Tallahassee every day on our Tallahassee Real Estate Market Bulletin. By paying attention to the inventory levels, our readers will know when the market turns from a Buyers market to a Sellers market, and when we should expect to see home values rise again.
If you are a home owner who needs to sell, price your wisely. If you do not need to sell, take your home off the market until conditions are more favorable. Again, you can know when this occurs by following our Real Estate Market Bulletin.
What Is Your Prediction For Tallahassee Home Sales?
So I've laid all my cards on the table. This will be available on this site for many years to come and you will be able to refer back to it to congratulate me (or mock me). But I want to know what you think too! Is my model realistic? Too simplistic? Did I leave too many factors out? Are my assumptions bogus (for example, I'm using the 1990s as my control set, what if that decade was really good or really bad?). Please comment below and let me know!
---
*Joe Manausa Real Estate is a brokerage company headquartered in Tallahassee, Florida. Its unique business model provides specialists to both home sellers and home buyers, and the results speak for themselves. JMRE has significantly more 5-star reviews on google than any other local competitor. Joe Manausa Real Estate is a leader in internet marketing and utilizes search engine optimization, email marketing, social media and data analytics to get their clients' home sold faster and for more money than any other Tallahassee brokerage firm. For more information, visit www.manausa.com or call us at (850) 366-8917.
Please Do Us A Small Favor
We work very hard to produce daily content for our long-time readers and first-time visitors. We provide this information for free, hoping to earn your respect and trust and the right to one-day help you when selling or buying a home. Can we get your help spreading the word about our blog?
If you like the content, would you please like it or share it using the Facebook button at the beginning of the post? This simple action will be greatly appreciated! THANK YOU!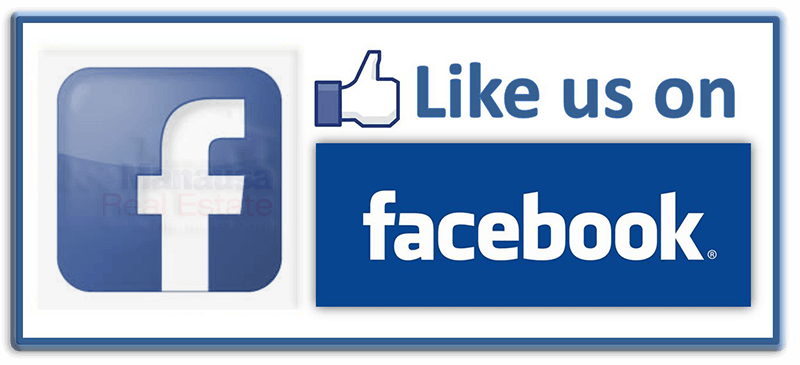 Also like us on Facebook at https://www.facebook.com/joemanausarealestate/
Joe Wrote The Book On How To Sell A Home Today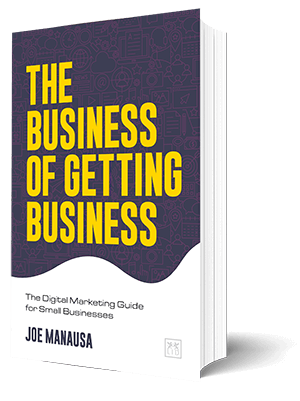 "Location, location, location' is no longer a competitive advantage. Digital marketing and going direct to consumer have made all geographical boundaries obsolete. The Business of Getting Business is a must-read modern-day survival guide for any local business to get to the next decade. Local businesses are on death ground.
They can either take a stand and re-invent themselves by embracing the digital frontier and have a chance to survive the overwhelming odds of digital direct-to-consumer capabilities that have erased all local and national business distinctions, or they can choose business as usual and accept certain death.
The Business of Getting Business is the critical survival guide for those that choose to dig in and fight."
– Anthony Noto, CEO, SoFi and former COO, Twitter
Get the book that explains it all, in a manner that is understanding to all, even technology neophytes. It's available on Amazon, a trusted source for consumers.

Think all REALTORS are alike?
Read what people are saying about working with Joe Manausa Real Estate! You can see thousands of real customer reviews reported on Google, Facebook and Zillow at this link: CLICK HERE FOR REAL ESTATE AGENT REVIEWS.