Are You In A Declining Market?
Posted by Joe Manausa on Thursday, July 10, 2008 at 9:58 PM
By Joe Manausa / July 10, 2008
1 Comment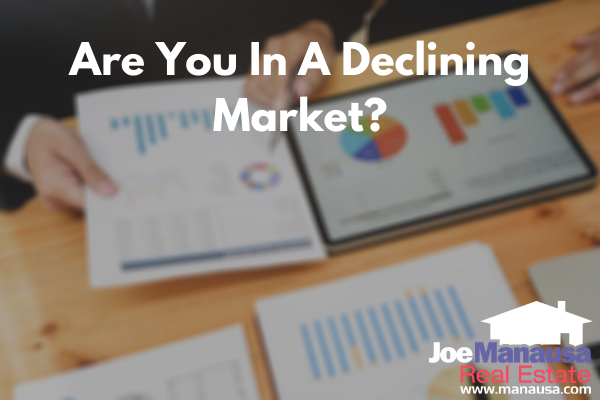 If you are in the market for a new mortgage loan, whether for buying a home or refinancing a home, then you might have run across the term "declining market" that is causing great confusion in the real estate market today.
Rather than let the "declining market" label cause confusion for me and my customers, I decided to hunt down a better understanding of what it means when lenders start throwing around the declining market threat.
Whenever I want to know something that relates to the mortgage industry, I ask a great mortgage loan officer that I know, Joe Kupiszewski, of Joe Manausa Real Estate Mortgage.
What Is A Declining Market And How Does It Affect Me?
So I went to Joe this morning and asked if he could brief me on a "declining market" and he gave me a bevy of information. What I hoped to provide was a declining market definition, but what I learned is that it really is not that important anymore. And as Joe so clearly put it, it is confusing
Joe provided me with the latest declining market word from Fannie Mae, but added
"The problem is that while this is the latest word, it is not the final word. The big rub comes in from the mortgage insurance companies, which makes sense. After all, they are the ones insuring the first loss position. The last paragraph of page two of the attachment sums up Fannie Mae's positions very clearly.Their terms: Maximum 97% Loan to Value (LTV) on conventional/conforming loans regardless of the market with their proprietary Desktop Underwriter (DU)/Automated Approval, and 95% LTV maximum financing if the loan is underwritten outside of DU (manually)."
Declining Market. You got that?
I believe what Fannie Mae is now saying is that a declining market is no longer an issue with them, though they might be with the mortgage insurance company.
So I asked Joe for a little clearer explanation on what Joe Manausa Real Estate Mortgage could do and he responded: "If you are able to put down 10% or more and have decent credit, conforming is the way to go. If you are not, I would give a serious look at FHA. VA is still going at 100%, but the borrower must qualify through prior or present service in the military. You may be able to find 95% financing on conventional, but it could very easily disappear before you get to close.
FHA/HUD has also raised their guidelines. I still see lenders claiming 560 FHA in my spam folder every day, but 2 months ago, they were at 520. We are at 580 MINIMUM and that will have to be on an exception basis. Further, FHA recently announced tiered pricing so it is no longer a one size fits all product - both good and bad. The differences are not huge, but they are creeping in."
My Conclusion On A Declining Market And The Mortgage Market
Most real estate markets in the U.S. are declining, therefore the term "Declining Market" has little or no real meaning anymore.
Fannie Mae is working hard to work out of this mortgage market mess.
Most mortgage lenders are fair and honest, but there are those that send "spam" and make promises on terms that they cannot ever deliver.
You need to work with a mortgage lender that you can trust. Period.
For those of you who have read this and have a thirst for more information, you can download the lastest word on declining market from Fannie Mae. Good luck and have a strong cup of coffee handy!
---
As a reminder for those who subscribe to the Tallahassee Real Estate Blog by email, some embedded pictures and videos might not be appearing in your email and you might need to click the title header to go to your browser where all will be visible.
Keep checking out the Tallahassee Real Estate Blog every day for updates that include charts, graphs, and analysis of the Tallahassee real estate market.
If you like this Article then please subscribe to my blog through a full RSS feed . You will be able to stay informed about the happenings in the Tallahassee Real Estate Market. You can also subscribe to this blog and have it delivered by Email.
Joe Manausa is a real estate investor and the Broker and Co-Owner of Joe Manausa Real Estate. He can be reached via e-mail through the Tallahassee Real Estate Website or catch his latest writings on the Tallahassee Florida Real Estate Blog , or by calling (850) 386-2001.
Don't forget to check back for more information on the status of Tallahassee real estate as a declining market.
Please Do Us A Small Favor
We work very hard to produce daily content for our long-time readers and first-time visitors. We provide this information for free, hoping to earn your respect and trust and the right to one-day help you when selling or buying a home. Can we get your help spreading the word about our blog?
If you like the content, would you please like it or share it using the Facebook button at the beginning of the post? This simple action will be greatly appreciated! THANK YOU!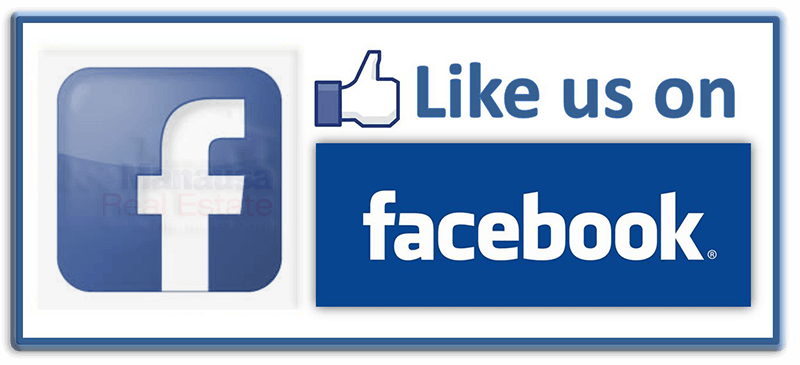 Also like us on Facebook at https://www.facebook.com/joemanausarealestate/
Joe Wrote The Book On How To Sell A Home Today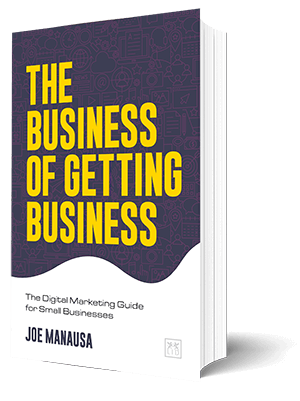 WARNING: The Internet & digital marketing systems have changed the way sellers need to market a home for sale. It's not about getting a home sold anymore, it's about getting a home sold and netting the most money from the sale.
To do this, a seller needs to hit the digital market hard in a coordinated effort that alerts ready-buyers (all at the same time) to ensure buyers understand they are competing for the right to buy the home.
While it only takes ONE buyer to sell a home, it takes MULTIPLE BUYERS for the seller to bid the property up to its highest value in today's market. You see our full explanation about how to sell a house here, or you can buy the book and really get into the nuts and bolts of selling a home in the digital age.
Get the book that explains it all, in a manner that is understanding to all, even technology neophytes. It's available on Amazon, a trusted source for consumers.

Think all REALTORS are alike?
Read what people are saying about working with Joe Manausa Real Estate! You can see thousands of real customer reviews reported on Google, Facebook and Zillow at this link: CLICK HERE FOR REAL ESTATE AGENT REVIEWS.