Who Are You Tallahassee Real Estate People?
Posted by Joe Manausa on Sunday, July 13, 2008 at 8:07 PM
By Joe Manausa / July 13, 2008
1 Comment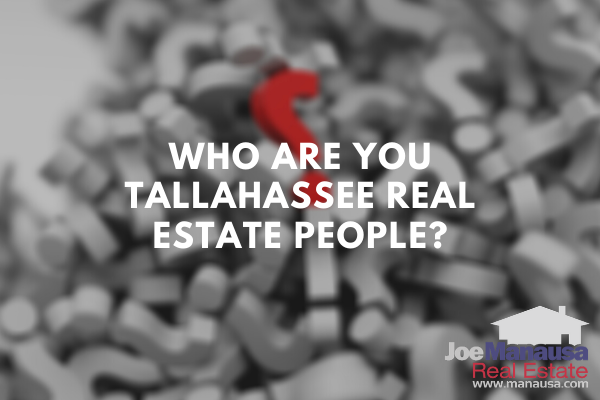 With this being the 101st blog written in the Tallahassee Real Estate Blog, I figured I would give the readers a look at who is visiting our blog in Tallahassee, Florida. You might be surprised at who we drag in. So, to answer our question regarding who are you Tallahassee real estate people...
Who Are You
Women out-visited men during the month of June. I wonder if this is a long-term trend. It seems that our average parallels that of overall internet usage.
Not surprisingly, 93% of our visitors are old enough to buy or sell a home in Tallahassee.
The ethnicity figures for the Tallahassee real estate blog shows that 93% of our visitors are either Caucasian or African American.
This chart shows that it's not just my friends and family visiting, as we can see that 60% of the visitors to Tallahassee Real Estate Blog have a college degree (or higher).
Roughly 7 out of 8 of our visitors make greater than $30,00 per year, while 1 in 2 make over $60,000 per year.
Where Do Tallahassee Real Estate Blog Readers Come From
Perhaps the most interesting data that I have found is that our visitors come from 110 different countries! That too me is amazing. It just shows you the power of the internet and the importance of having an international real estate marketing plan, even for lil' ol' Tallahassee.
When Do Tallahassee Real Estate Blog Readers Visit
This next graph shows that we have had over 35,000 visits this year and that mid-day at the Tallahassee Real Estate Blog is roughly 2:30 p.m. and that 2/3rds of our visitors have been to the blog by 5:00 p.m. Eastern Time.
O.K. Now that we all know who everybody is, hopefully we can see a lot more comments and two-way dialogue on what is becoming a very popular spot in the blogosphere. Please do not hesitate to comment below and to recommend anything that you would like to see covered on the Tallahassee Real Estate Blog.
---
As a reminder for those who subscribe to the Tallahassee Real Estate Blog by email, some embedded pictures and videos might not be appearing in your email and you might need to click the title header to go to your browser where all will be visible.
Keep checking out the Tallahassee Real Estate Blog every day for updates that include charts, graphs, and analysis of the Tallahassee real estate market.
If you like this Article then please subscribe to my blog through a full RSS feed, or you can
. You will be able to stay informed about the happenings in the Tallahassee Real Estate Market. You can also subscribe to this blog and have it delivered by Email.
Joe Manausa is a real estate investor and the Broker and Co-Owner of Joe Manausa Real Estate. He can be reached via e-mail through the Tallahassee Real Estate Website or catch his latest writings on the Tallahassee Florida Real Estate Blog , or by calling (850) 386-2001.
Please Do Us A Small Favor
We work very hard to produce daily content for our long-time readers and first-time visitors. We provide this information for free, hoping to earn your respect and trust and the right to one-day help you when selling or buying a home. Can we get your help spreading the word about our blog?
If you like the content, would you please like it or share it using the Facebook button at the beginning of the post? This simple action will be greatly appreciated! THANK YOU!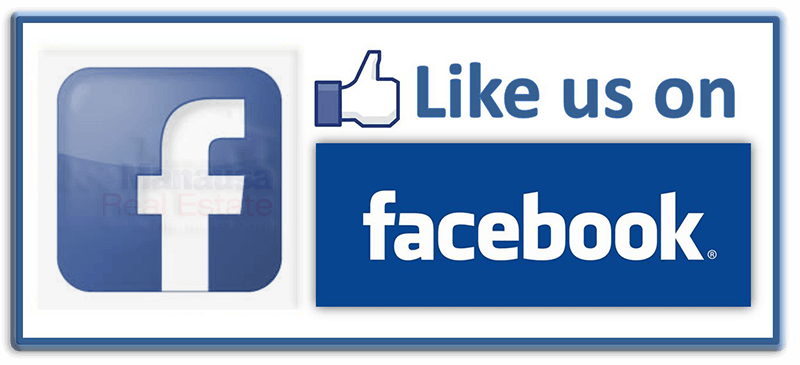 Also like us on Facebook at https://www.facebook.com/joemanausarealestate/
Your Local Expert In Tallahassee
When moving to, in, or from Tallahassee, you will fare better if you work with a local expert. We are here to help. If you have further questions on the Tallahassee real estate market, you can leave a comment below, give us a call at (850) 366-8917, or drop us a note and we'll give you the local information needed to ensure a successful, smooth transaction.
As a local born and raised in Tallahassee with a focus on customer service, I promise you'll find great success when working with Joe Manausa Real Estate, just as have our past customers. You can read thousands of their reviews reported on Google, Facebook and Zillow right here: Real Estate Agent Reviews Tallahassee.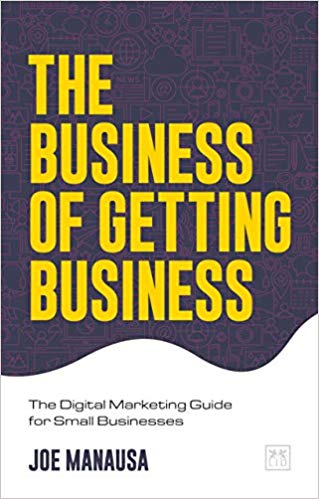 Have you heard about my new book "The Business of Getting Business?" It's a comprehensive guide for small businesses to help them make the move to digital. For those of us who want to survive and thrive in a world where large corporations are taking over, it is a must-read. It's also the perfect guide for how to sell a home in the digital age. You can find The Business Of Getting Business from each of the trusted retailers below.
Joe Wrote The Book On How To Sell A Home Today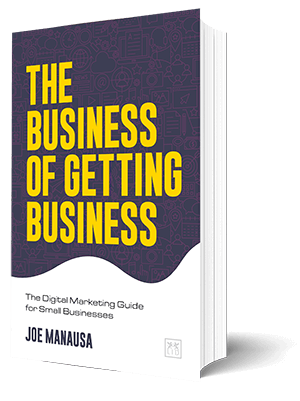 WARNING: The Internet & digital marketing systems have changed the way sellers need to market a home for sale. It's not about getting a home sold anymore, it's about getting a home sold and netting the most money from the sale.
To do this, a seller needs to hit the digital market hard in a coordinated effort that alerts ready-buyers (all at the same time) to ensure buyers understand they are competing for the right to buy the home.
While it only takes ONE buyer to sell a home, it takes MULTIPLE BUYERS for the seller to bid the property up to its highest value in today's market. You see our full explanation about how to sell a house here, or you can buy the book and really get into the nuts and bolts of selling a home in the digital age.
Get the book that explains it all, in a manner that is understanding to all, even technology neophytes. It's available on Amazon, a trusted source for consumers.