Understanding Trends In Real Estate
Posted by Joe Manausa on Wednesday, July 9, 2008 at 10:18 AM
By Joe Manausa / July 9, 2008
Comment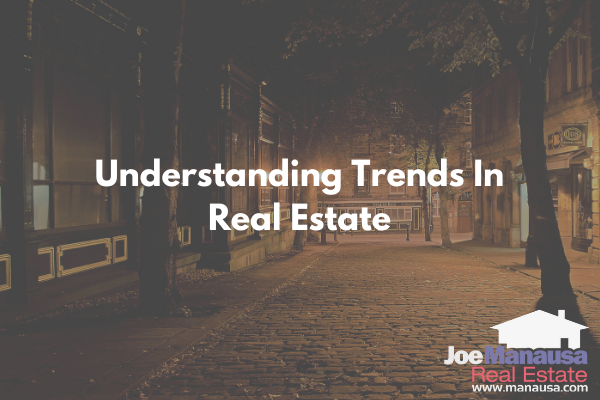 You might want to check out our Tallahassee Real Estate Inventory Update again. Every thirty days, I add another long-term trend chart with the goal of eventually having a 365-day trend chart. As you can tell, we just added the 120-day trend graph. Our goal is to monitor as many trends in real estate as possible.


Understanding Trends In Real Estate

With the feedback that I have received on our market update, I think it might be wise to discuss why we publish real estate trend analysis, rather than just charting the daily ups and downs of the market as do many other real estate web sites.

Actual inventory trend analysis helps us to understand the overall movement of our residential inventory over a period of time. Of all the trends in real estate that we study, inventory trends are the most important. The longer the period of time that we study, the less that "noise" affects our view.

So what is "noise" in our analysis of inventory in the Tallahassee market?


In the short term, noise could be the fact that a majority of our closings occur at the end of the month, therefore the green area of the graph (Departing Inventory) could appear stronger near the end of the month.
Over the medium term, an example of noise could be a builder's 50-home subdivision contract expiring and showing 50 homes leaving the market. That same builder could re-list those homes a month later with a new real estate company and the trend would be reversed (though in reality nothing has changed in regards to inventory in the market).
And for long-term, seasonality causes the most noise. Those times of the year when sales either increase or decrease due to natural moving cycles.

The best trend analysis that we can produce is the one-year trend. By constantly looking back 365 days, the analysis will be able to remove all random noise and give the reader the best view of the inventory flow in the real estate market.

And why is this so important? Because supply and demand economics will guide as to the direction of price movement. As a general rule, if supply is dropping, prices will begin to rise (unless something major has happened to demand). The contrary is true as well, as we are currently experiencing in Tallahassee real estate market. Our supply is increasing, and therefore we are seeing prices drop. The study of the supply trend will allow us to know when we should be able to see prices (and thus the market) turn back to appreciation.


---
As a reminder for those who subscribe to the Tallahassee Real Estate Blog by email, some embedded pictures and videos might not be appearing in your email and you might need to click the title header to go to your browser where all will be visible.
Keep checking out the Tallahassee Real Estate Blog every day for updates that include charts, graphs, and analysis of the Tallahassee real estate market.

If you like this Article then please subscribe to my blog through a full RSS feed, or you can
. You will be able to stay informed about the happenings in the Tallahassee Real Estate Market. You can also subscribe to this blog and have it delivered by Email.
Joe Manausa is a real estate investor and the Broker and Co-Owner of Joe Manausa Real Estate. He can be reached via e-mail through the Tallahassee Real Estate Website or catch his latest writings on the Tallahassee Florida Real Estate Blog , or by calling (850) 386-2001.
Please Do Us A Small Favor
We work very hard to produce daily content for our long-time readers and first-time visitors. We provide this information for free, hoping to earn your respect and trust and the right to one-day help you when selling or buying a home. Can we get your help spreading the word about our blog?
If you like the content, would you please like it or share it using the Facebook button at the beginning of the post? This simple action will be greatly appreciated! THANK YOU!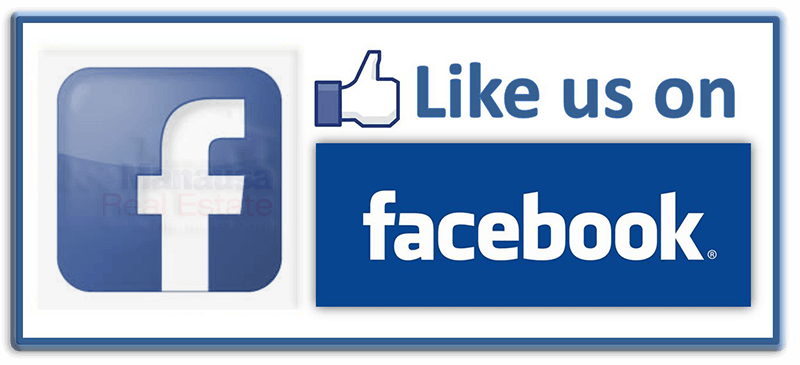 Also like us on Facebook at https://www.facebook.com/joemanausarealestate/
Joe Wrote The Book On How To Sell A Home Today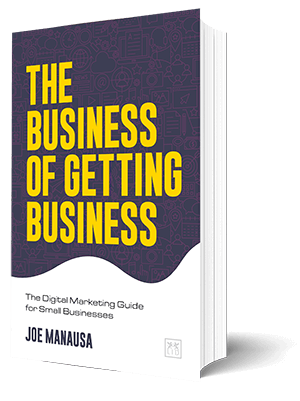 "Location, location, location' is no longer a competitive advantage. Digital marketing and going direct to consumer have made all geographical boundaries obsolete. The Business of Getting Business is a must-read modern-day survival guide for any local business to get to the next decade. Local businesses are on death ground.
They can either take a stand and re-invent themselves by embracing the digital frontier and have a chance to survive the overwhelming odds of digital direct-to-consumer capabilities that have erased all local and national business distinctions, or they can choose business as usual and accept certain death.
The Business of Getting Business is the critical survival guide for those that choose to dig in and fight."
– Anthony Noto, CEO, SoFi and former COO, Twitter
Get the book that explains it all, in a manner that is understanding to all, even technology neophytes. It's available on Amazon, a trusted source for consumers.

Think all REALTORS are alike?
Read what people are saying about working with Joe Manausa Real Estate! You can see thousands of real customer reviews reported on Google, Facebook and Zillow at this link: CLICK HERE FOR REAL ESTATE AGENT REVIEWS.