How To Buy And Flip A House In A Seller's Market
Posted by Joe Manausa on Monday, April 9, 2018 at 5:51 AM
By Joe Manausa / April 9, 2018
Comment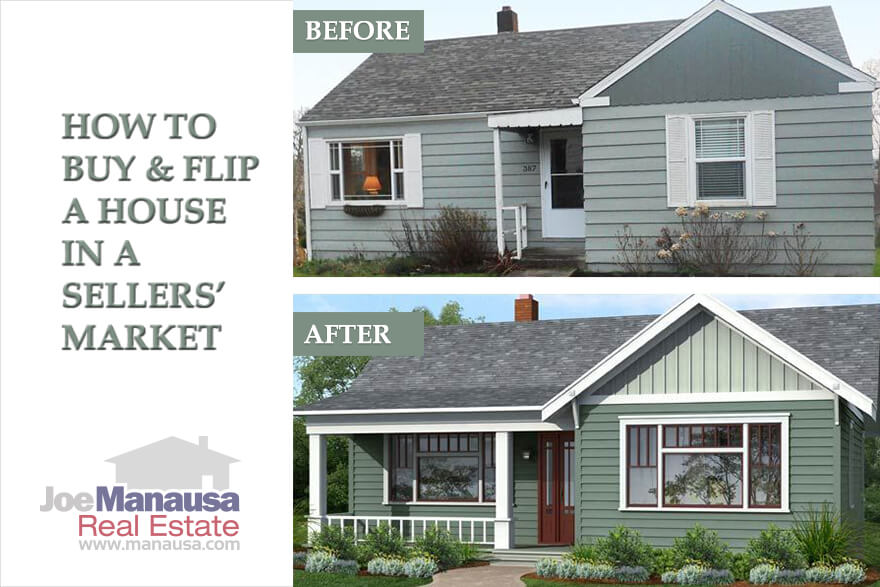 If you want to buy and flip a house in a sellers' market, it's imperative that you have your act together.
The market is so hot right now that you must have your sequence down and be prepared. Any good buy will sell (BEFORE) it hits the market, so you must have an established budget and be ready to pounce when we tell you about a home that is in the pipeline.
Foreclosures For Sale In Tallahassee
The following listings might hold a deal or two among them, but below we'll discuss some alternatives to the traditional "flip search" process. Note that they are sorted from the lowest price to the highest price, so you'll need to flip through them to see all the opportunities among foreclosures in Tallahassee.
Recent Example: Great Deal On Home In Tallahassee
We had a seller in a great neighborhood who wanted a quick sale and reached out to us and a few buyers that habitually troll the neighborhood for flip opportunities.
The Seller said they wanted quick cash on a very-worn house that we figured was worth $200K to $250K. We immediately got a buyer to the house that night, and we told this buyer that if she wanted it, we had to write it up there and then. The buyer definitely wanted the home, and it was not for a flip but a renovate-to-move-in. But he decided to sleep on it as he was not feeling well.
We wrote a strong offer at lunch the next day and then called the seller. The seller had already accepted a lower offer that morning ... we missed it by hours.
That home was never listed. The buyer did not fail to get the home because of the amount of the offer, the buyer missed it totally based upon speed of action.
If you want to have a shot at the best homes for sale in Tallahassee, you need to be prepared and you need to act fast.
This is what it is like for the best "flip" deals in all parts of Tallahassee. Going out and looking at homes only exposes you to the ones you do not want, homes that are already in a condition to be sold on the open market.
If you would like to be texted when a new opportunity hits the market, please complete the form and use the note section to provide us a phone number and tell us about the home that you want us to find for you.
Homes Soon To Hit The Market
There are a couple of ways to be "Johnny on the spot" as a new listing hits the market. I would recommend you do all three of the suggestions shown below in order to optimize your chances of getting a great buy on a house to flip or renovate.
Troll The Coming Soon Homes Website

- If you haven't had a chance to see this, you'll be shocked to find that more than 20 homes are typically showing on this website. These are homes that are NOT on zillow, realtor, homes or even in the MLS, so you and a relatively few other people will know about them. What's great is there is even a count-down timer for when they will be available to see. You can see these homes by clicking this link.
Set-Up A Saved Search - Nobody has better or more current information on homes for sale in Tallahassee than we do with our professional grade property search tool. We update the information nearly 100 times per day, so you know if it is really available or not, and if you set-up a saved search, you can have the search tool notify you about new opportunities in the market. If you want the best deals, you simply must-have the information in a timely manner ... and this will help greatly.
Work With A World-Class Buyer's Agent - Our Buyer Team will help more than 300 people buy a home in Tallahassee this year, so we know what's going on in the market. We work hard to earn great praise from each and every buyer, and this can only be done if we are the very best at what we do. While most agents can help you buy a home, we go far beyond that with World Class Service And Advice that others simply do not have. Take the time to interview us just once and you'll see learn about the process we designed to save you money when buying a home.
More Information About Property Flipping
Your Local Expert In Tallahassee
Was our March 2020 report on Bull Run helpful? Do you have further questions on the Tallahassee real estate market? If so, you can leave a comment below, give us a call at (850) 366-8917, or drop us a note and we'll give you the local information needed to ensure a successful, smooth transaction.
As a local born and raised in Tallahassee with a focus on customer service, I promise you'll find great success when working with Joe Manausa Real Estate, just as have our past customers. You can thousands of their reviews reported on Google, Facebook and Zillow right here: Real Estate Agent Reviews Tallahassee.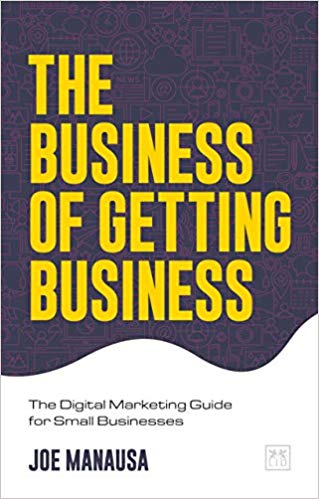 Have you heard about my new book "The Business of Getting Business?" It's a comprehensive guide for small businesses to help them make the move to digital. For those of us who want to survive and thrive in a world where large corporations are taking over, it is a must-read. It's also the perfect guide for how to sell a home in the digital age.
You can find it on Amazon (UK) for immediate delivery, or you can go to Amazon (US) to reserve a copy at a pre-US published rate.