9 Mistakes to Avoid When Selling Your Home in Tallahassee
Posted by Joe Manausa on Monday, June 5, 2023 at 6:00 AM
By Joe Manausa / June 5, 2023
Comment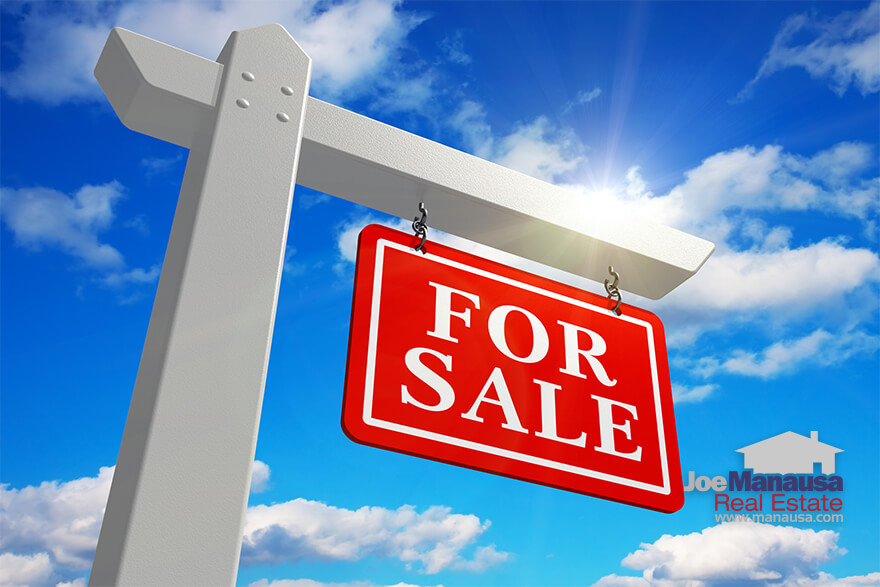 Selling your home in Tallahassee can be daunting, especially if you're doing it for the first time in more than five years.
There are many factors to consider, such as the real estate market conditions, pricing, staging, and marketing. To make things more complicated, home sellers make many common mistakes, which can cost time, money, and peace of mind.
In this blog post, we'll reveal the top nine mistakes to avoid when selling your home in Tallahassee and provide you with expert tips to ensure a successful sale.
1. Pricing Your Home Incorrectly
When selling your home, pricing is one of the most critical factors.
Overpricing or underpricing your home can lead to time-consuming and costly consequences. Pricing the home too high is one of the most common mistakes people make when selling their home.
Research the local market and use comparable listings as a guide. Then, price aggressively to attract multiple buyers and a bidding war for your home.
2. Neglecting to Stage Your Home for Showings
Preparing your home for showings is just as essential as pricing it correctly.
Failing to stage your home is a grave mistake, as staging can help your home sell more quickly and at a higher price. Giving potential buyers a memorable first impression is key to selling your home quickly.
Simple things like decluttering and keeping the home clean and presentable can make a huge difference. Professional staging is rarely needed, but it can take it to the next level and create a welcoming environment that will make buyers want to make an offer. Depersonalizing your home is also essential.
Ensure you discuss exactly how to stage your home with your real estate agent if you are unsure how to approach the situation.
3. Choosing the Wrong Real Estate Agent
When you decide to sell your home, choosing the right real estate agent is crucial for a successful sale.
Choose an experienced real estate agent who is knowledgeable and highly active in the Tallahassee market. Read Google reviews and check for references.
This cannot be overstated. Surveys of past home sellers continue to reveal that those who carefully selected the right real estate agent were the happiest with their results. Don't leave money on the table because you hired your friend with a license to sell your home.
4. Skimping on Property Photos
In today's digital age, people expect to see multiple photos of a home before deciding to visit in person.
Don't make the mistake of uploading blurry, poorly lit, or unflattering photos. Instead, hire a professional photographer or use a high-quality camera to capture your property at its best.
When interviewing real estate agents, inquire about the professional photographer they employ for capturing property images. This inquiry aims to confirm that they do not intend to cut corners by taking the photos themselves. Emphasize the importance of obtaining professional photography services as they can yield tangible financial benefits during the closing process.
Keep Up With New Trends In Tallahassee!
Get The Tallahassee Real Estate Newsletter
Don't be the one that doesn't know what's going on when you sell a home or buy a home in Tallahassee.
Other buyers, sellers, lenders, and real estate agents have this critical information, and now you can too!
Get immediate access to our most recent newsletter.
Let more than 30 years of experience work for you with charts, graphs, and analysis of the Tallahassee housing market.
5. Ignoring Repairs and Maintenance
Ignoring repairs and maintenance can turn off buyers and break a sale.
Don't underestimate the work needed to make your home attractive and "market condition" before listing it. Potential buyers may not be willing to buy a home that requires a lot of repairs and updates. Investing in a deep clean and minor touch-up can turn a ho-hum house into a hot seller.
Don't skimp on repairs or make cosmetic fixes to hide underlying issues. It's best to address the problems upfront and be transparent.
6. Overlooking Curb Appeal
Curb appeal is the first impression of your home, and potential buyers will notice if it's lacking.
Simple fixes like adding colorful flowers, adding mulch to flower beds, trimming unruly bushes, and power washing your driveway can quickly turn your property from bland to beautiful.
In the digital era, the online presentation of your curb appeal becomes the decisive factor for most buyers in determining whether they wish to visit your property in person. Thus, it is crucial to ensure that your initial impression exudes excellence.
7. Selling Your Home in the Winter
Although waiting until after the holiday season to sell your home is tempting, winter is often a great time to list your property.
With most other home sellers waiting until after the holiday for convenience, your listing during the holidays will have less competition and thus show up in more buyer searches. Sure, there are fewer buyers during the holidays, but that does not mean no buyers. Home sellers often gain a supply and demand advantage during the holidays due to other sellers leaving the market.
If you decide to sell during the holidays, know that many potential buyers are busy and will need different times for showing. Remain flexible and available. A strong selling price will likely offset the reduction in convenience.
8. Hiding Issues
One of the biggest and most important mistakes to avoid is hiding problems.
No matter how insignificant they seem, these problems can quickly become expensive repairs that scare away potential buyers. Additionally, if the buyer discovers that the issue has been hidden after the sale, it can create an even bigger problem and open up a potential lawsuit.
Therefore, it is always best to disclose any issues with your home upfront, so buyers can make an informed decision. Issues should be revealed up-front, and the information provided should be accurate and truthful. Failing to reveal issues or provide false information can also lead to legal trouble.
9. Limiting Showings
If you make it too difficult for people to schedule a showing, you may miss out on potential buyers.
It's best to be flexible and accommodating when scheduling showings. Your real estate agent should employ an omnichannel pre-marketing strategy to generate interest, prompting eager buyers to visit your home promptly upon its availability. If executed effectively, your home should secure a contract within a few days, eliminating the need for prolonged and drawn-out showing periods.
Keep in mind that the ultimate objective is to sell your home within your desired timeframe while maximizing its value. Investing efforts in facilitating immediate showings is well worth it.
Work With a Real Estate Agent When Selling Your Home in Tallahassee
While selling your home as a For Sale By Owner (FSBO) is possible, it frequently entails more difficulties and challenges than it is worth.
Engaging the services of a highly active listing agent can offer numerous advantages, including access to a larger pool of potential buyers, leveraging their extensive experience, network, and expertise, and receiving valuable guidance throughout the entire sales process.
The guidance of a skilled agent can significantly simplify the sales process and maximize your chances of a successful transaction.
By working with Joe Manausa Real Estate, you'll have access to industry-leading expertise and insights to help you sell your home at the best possible price and within your desired time frame. Our experienced real estate professionals are here to help you every step of the way, providing personalized guidance and support to ensure your home sale is a success.
Contact us today to schedule a consultation and start the process of selling your home in Tallahassee stress-free!
Your Local Expert In Tallahassee
When moving to, in, or from Tallahassee, you will fare better if you work with a local expert. We are here to help. If you have further questions on the Tallahassee real estate market, you can leave a comment below, give us a call at (850) 366-8917, or drop us a note and we'll give you the local information needed to ensure a successful, smooth transaction.
As a local born and raised in Tallahassee with a focus on customer service, I promise you'll find great success when working with Joe Manausa Real Estate, just as have our past customers. You can read thousands of their reviews reported on Google, Facebook and Zillow right here: Real Estate Agent Reviews Tallahassee.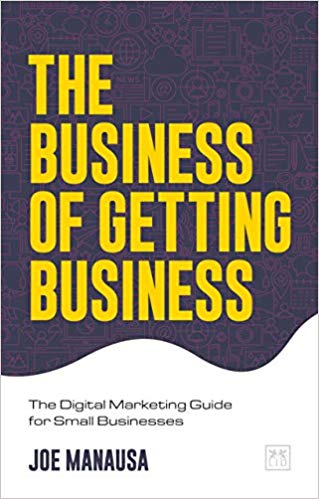 Have you heard about my new book "The Business of Getting Business?" It's a comprehensive guide for small businesses to help them make the move to digital. For those of us who want to survive and thrive in a world where large corporations are taking over, it is a must-read. It's also the perfect guide for how to sell a home in the digital age. You can find The Business Of Getting Business by clicking on any of the trusted retailers below.

Think all REALTORS are alike?
Read what people are saying about working with Joe Manausa Real Estate! You can see thousands of real customer reviews reported on Google, Facebook and Zillow at this link: CLICK HERE FOR REAL ESTATE AGENT REVIEWS.
I recently stumbled upon your latest Carrabelle listing. I must say, a home on Florida's Forgotten Coast is bound to be snatched up quickly. Best of luck with getting it under contract soon!

Posted by Barbara Corcoran on Thursday, June 15, 2023