What Yogi Berra Would Say About Selling A House
Posted by Joe Manausa on Monday, February 13, 2012 at 1:21 PM
By Joe Manausa / February 13, 2012
Comment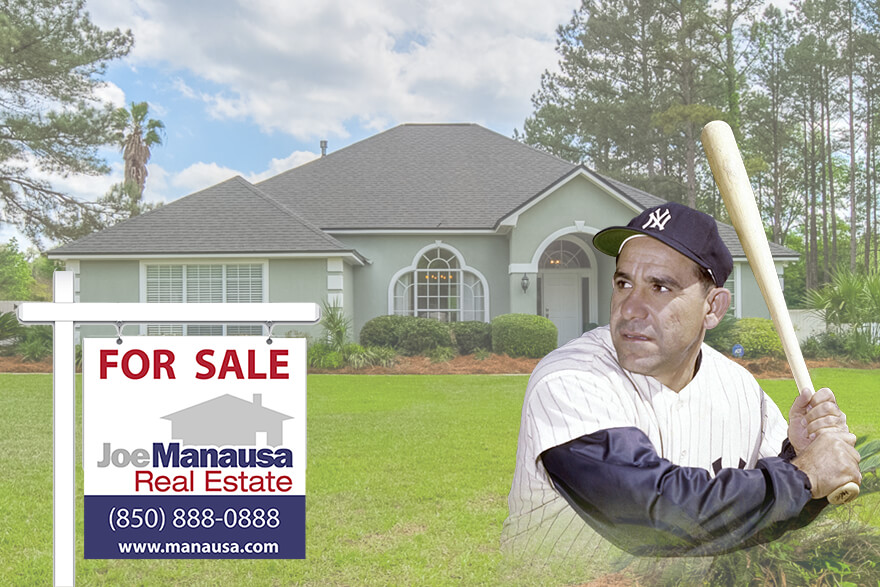 Yogi Berra has said a lot of things about baseball, but what would he say if asked about selling a house in 2014?
Berra was a fifteen-time All-Star, and the Major League Baseball MVP three times, in 1951, 1954 and 1955. While he is arguably one of the best baseball players of all time, he is better known for his "yogi-isms," his wonderful way with words.
I thought it might be interesting to apply some of his most often quoted expressions, but use them in reference to selling a house.
Yogi Berra On Selling A House
"Overwhelming underdogs" - if two homes are equal, then the price is the only differing factor. If you want to sell a house in 2014, then it is your job to make sure your home is "equal to" nicer homes, not lesser homes. You do this by making sure it is impeccably groomed; it should be maintained for expected showings 24/7.
"If the world were perfect, it wouldn't be" - A home's value is relative. It is relative to all the other homes that are available the day that a homebuyer is going to make a purchase decision. No matter how much you think your home is perfect, others will see it in the context of all of their other choices.
"If the guy was poor, I would give it back" - Yogi's reply when somebody once asked what he would do if he found a million dollars... Every home could be somebody's castle, as well as somebody else's dump. No matter how nice your home is, somebody in the world (i.e. the Queen of England) could not fathom living there. The opposite is true as well. Marketing your home as "nice" or "fantastic" is generally a waste of time, it should be targeted to a specific expected buyer pool.
"You've got to be very careful if you don't know where you're going because you might not get there" - You need to be focused on getting your home sold all the time. You have to understand that there are more sellers than buyers right now, so selling a house is like being unemployed, you always have to be ready for a job interview. Not maintaining your home is like going on a job interview and not bothering to comb your hair.
"It's deja vu all over again" When you hire a real estate agent based upon the price that the agent says she can get for your home, then most likely you are going to be disappointed. 64% of all homeowners hire the first agent they interview, primarily because they "like" the agent and are happy with the "promised" sales price. This is something that hasn't changed in my 20+ years in real estate and these homeowners end up having to hire another agent for the job of really selling a house.
"I usually take a two-hour nap from one to four" Open houses are for information seekers. Always have been, always will be. It's a great chance for real estate agents to meet future home buyers, but history teaches us we have less than a 1% of selling a house through an open house. You should demand your agent use their time marketing your home to people who might actually buy it.
"The future ain't what it used to be" We know that 94% of home buyers are using the internet. Shouldn't the real estate agent and real estate company you hire for selling a house be spending 94% of their marketing time and marketing budget on the internet?
"You can observe a lot by watching" - All you have to do is spend about an hour on the internet, and you will find the most aggressive regional company that dominates the internet for selling a house. Just google "top real estate agent Tallahassee, FL" (or whatever your city) and you will find out who most likely can drive the most local, ready buyers to your home.
Selling A House Today
There is no reason for you to be baffled about selling a house in 2014.
If you want to find out what your options are, just drop me a note and I will walk you through how the top real estate internet marketing plan will get you top dollar in today's difficult housing market.
I hope you found the clarity and wisdom in Yogi's thoughts, as they surely will help you if you are planning on selling a house in 2014.
Your Local Expert In Tallahassee
Do you need to sell a home or do you have further questions on the Tallahassee real estate market? If so, you can leave a comment below, give us a call at (850) 366-8917, or drop us a note and we'll give you the local information needed to ensure a successful, smooth transaction.
As a local born and raised in Tallahassee with a focus on customer service, I promise you'll find great success when working with Joe Manausa Real Estate, just as have our past customers. You can read thousands of their reviews reported on Google, Facebook and Zillow right here: Real Estate Agent Reviews Tallahassee.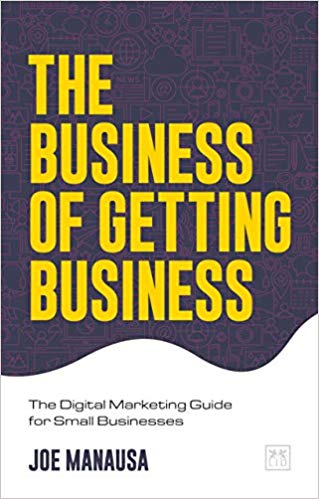 Have you heard about my new book "The Business of Getting Business?" It's a comprehensive guide for small businesses to help them make the move to digital. For those of us who want to survive and thrive in a world where large corporations are taking over, it is a must-read. It's also the perfect guide for how to sell a home in the digital age. You can go to Amazon (a trusted digital retailer) to get a copy delivered directly to your home.

Think all REALTORS are alike?
Read what people are saying about working with Joe Manausa Real Estate! You can see thousands of real customer reviews reported on Google, Facebook and Zillow at this link: CLICK HERE FOR REAL ESTATE AGENT REVIEWS.