Why Is My Home Not Selling?
Posted by Joe Manausa on Monday, June 27, 2011 at 12:45 PM
By Joe Manausa / June 27, 2011
Comment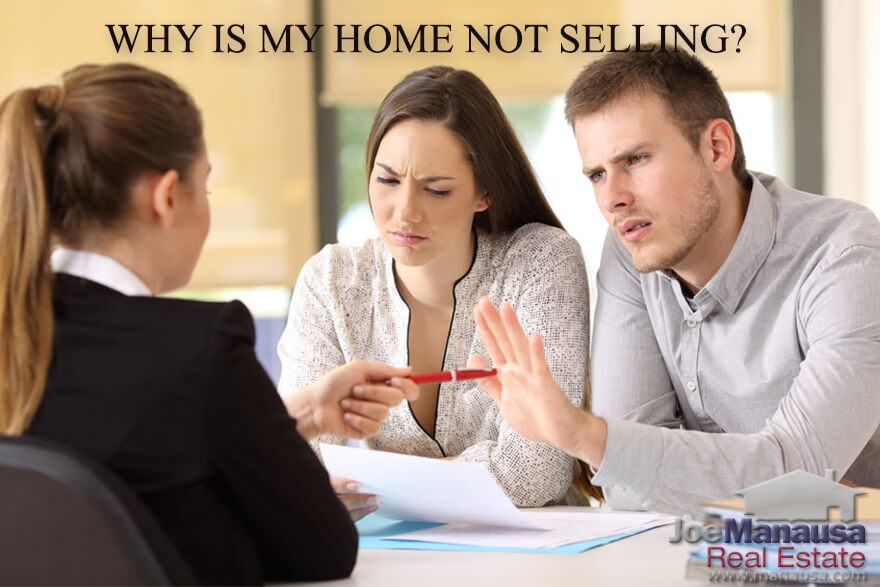 All across the US, there is a recurring question being asked by homeowners who want to sell a home and are frustrated because they are not finding a buyer. These hopeful home sellers are asking "Why Is My Home Not Selling" ???
When I first meet with a homeowner who has recently failed in an attempt to sell their home, this becomes the base theme for our discussion. They start by asking me ... why is my home not selling?
They are frustrated for many reasons, and most of them had not realized just how competitive the housing market was going to be. For those with past experiences selling a home, they thought they would just hire a real estate agent to sell the home, give the property a good cleaning, have an open house, and then be on their way. What they found was something altogether different.
The majority of homes that are not selling need to address 2 issues. It takes targeted exposure to get a home sold today, and the two elements of targeted exposure are
An Aggressive Internet Marketing Campaign
Strategic Pricing
I will start with the second point first, and the video at the end of this blog addresses both.
Many Homes Are Not Selling
Nobody will argue that we are in a declining market, as both the number of prospective home buyers is dropping and home values are dropping as well.
This is a very different market for home sellers who may have sold their past home 5 to 10 years ago, and those methods that worked in the past are just not working today. Sellers are just scratching their heads, asking "Why Is My Home Not Selling?"
In fact, roughly 6 out of every 10 homes listed for sale in Tallahassee over the past year failed to sell, and that trend appears to be getting worse.
If you want to sell your home, you have to be priced correctly. Every home has a value that will get it sold in a relatively short period of time (less than a month in most price ranges) and the graph above is a real-world example of why your price has to be right.
I went to the Tallahassee MLS and grabbed a sale that had taken more than three (3) years to sell (from the date listed to date sold) and plotted the seller's asking price against the market value of homes in its neighborhood. The red line in the graph shows the trailing six month home values (in price per square foot) while the purple diamonds show the sellers asking value.
This seller chased the market all the way down until she finally had to sell (three years later). Had the home seller priced it correctly on day 1, the home would have sold right away and the seller would have netted $70,000 more than was received when it finally did sell. This is a classic case of a seller "chasing the market."
An Aggressive Internet Marketing Campaign For Home Sellers
A common misconception that I see in the real estate industry is the belief that marketing a home on the internet is merely a one-time thing that occurs when the property is put in the MLS and then syndicated to 20 or more websites. While this is an important first step in the real estate marketing process, it is not what will get the home sold.
Internet marketing in real estate is not a passive activity, done and completed at the beginning of the home selling period. On the contrary, real estate marketing on the internet is a continuous, active, process that requires daily attention for every single home that a real estate company is working to sell. If this activity is not happening, then the home seller is not getting the aggressive internet marketing that is needed to get a home sold at its highest price.
There are a lot of people who endorse Joe for the job of selling your home, from Barbara Corcoran (Star of ABC's Shark Tank) to Preston Scott (host of Tallahassee's top daily "Audio Magazine," as well as the thousands of happy customers Joe has helped in the past. Listen why!
Video: Why Is My Home Not Selling?
As promised at the beginning of the post, here is a video (from my real estate frequently asked questions library) that answers the question … "why is my home not selling?"
I hope this helps you understand what you need to do to sell your home, and hopefully, you won't be part of the growing crowd asking Why Is My Home Not Selling.
Your Local Expert In Tallahassee
Do you have further questions on getting a great house buy in Tallahassee, Florida? If so, you can leave a comment below, give us a call at (850) 366-8917, or drop us a note and we'll give you the local information needed to ensure a successful, smooth transaction.
As a local born and raised in Tallahassee with a focus on customer service, I promise you'll find great success when working with Joe Manausa Real Estate, just as have our past customers. You can read thousands of their reviews reported on Google, Facebook and Zillow right here: Real Estate Agent Reviews Tallahassee.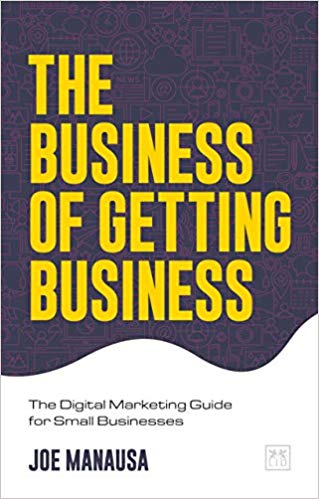 Have you heard about my new book "The Business of Getting Business?" It's a comprehensive guide for small businesses to help them make the move to digital. For those of us who want to survive and thrive in a world where large corporations are taking over, it is a must-read. It's also the perfect guide for how to sell a home in the digital age.
You can find it on Amazon (UK) for immediate delivery, or you can go to Amazon (US) to reserve a copy at a pre-US published rate.

Think all REALTORS are alike?
Read what people are saying about working with Joe Manausa Real Estate! You can see thousands of real customer reviews reported on Google, Facebook and Zillow at this link: CLICK HERE FOR REAL ESTATE AGENT REVIEWS.