Warren Buffett's Opinion On Real Estate
Posted by Joe Manausa on Friday, August 20, 2010 at 10:50 AM
By Joe Manausa / August 20, 2010
Comment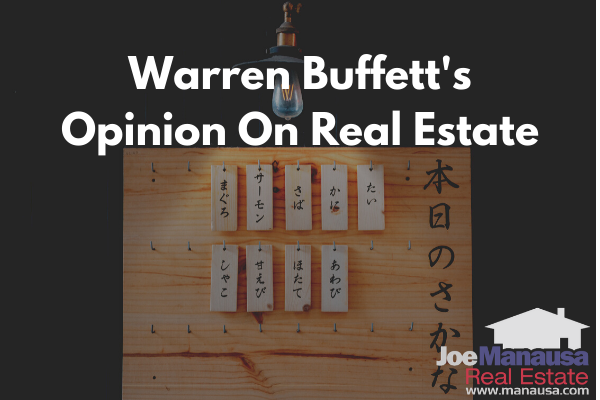 In yesterday's blog I discussed the 3 potential solutions to our real estate problem, but I failed to credit the solution as Warren Buffett's opinion on real estate. I had covered these back in March and credited Mr. Buffett, but I figure I should mention again that the "Oracle of Omaha" first mentioned the only three processes that can fix the housing market.
I think the biggest issue that is being missed by our governments and by the loudest talkers in real estate is that any market, including the real estate market, requires a basic understanding of supply and demand and how the consumption process occurs. Warren Buffett understands this and his three solutions for the housing market are built on this principle. In order to demonstrate what I mean, let us consider a simple scenario...
Let's say that we believe the Tallahassee real estate market has been over-built by 1,500 homes in the recent past. Due to this, there is a glut of homes for sale in Tallahassee and home builders are finding little demand for their products.
Now, in this scenario, let's say I brought a large investor to Tallahassee and this investor purchased 1,500 homes for the purpose of renting them out and owning them for a long-term investment plan.
Question: When this investor buys these homes, what has happened to the supply and demand dynamic in the Tallahassee real estate market?
More specifically, have 1,500 homes left the market, thus leaving us balanced or possibly lacking supply?
Warren Buffett Understands Consumption In Real Estate
Real estate consumption is about placing "bodies in houses." If nobody is living in a house, it has not been consumed. So an investor buying 1,500 homes might initially make the market appear less glutted with inventory, but the reality is those houses still require tenants. Consumption is measured through occupation, whether it is through renting or buying.
If this investor is successful at renting all 1,500 out, we have to look at where these tenants originated. If they lived in Tallahassee in the past, then they vacated one unit to occupy another, thus having no impact on the market. If they came from outside of the Tallahassee housing market, then they truly affected the demand side of the market.
You cannot discuss the "for sale" market without considering the "for rent" market. They work hand in hand and side by side. What does a seller who fails to sell do … he or she turns to the rental market. What do landlords do when facing rising costs and lower rents (through more competition), they decide to sell. The ebb and flow from each side of the market is a major part of the housing market cycle.
Home Sellers Will Not Solve Their Problems By Waiting A Little While
Ultimately, what this all means is that if you want to sell a home in Tallahassee, you cannot choose to wait until next year. Because next year will bring lower home prices than the current market. We have a glut, and our population did not grow last year. We have to grow through this market and truly consume the glut of homes for sale in Tallahassee.
Warren Buffett's opinion on real estate is a great guide for people who want to sell their homes. Understand consumption and then make the hard decision on whether you are going to stay the long-term course, or you are going to do what is necessary to sell now and avoid losing more by waiting.
Please Do Us A Small Favor
We work very hard to produce daily content for our long-time readers and first-time visitors. We provide this information for free, hoping to earn your respect and trust and the right to one-day help you when selling or buying a home. Can we get your help spreading the word about our blog?
If you like the content, would you please like it or share it using the Facebook button at the beginning of the post? This simple action will be greatly appreciated! THANK YOU!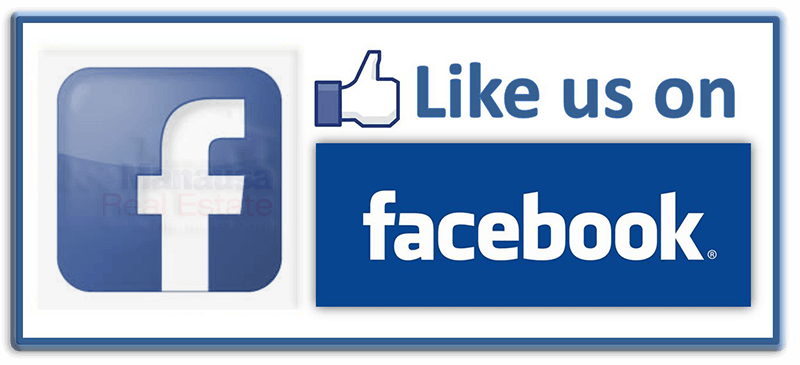 Also like us on Facebook at https://www.facebook.com/joemanausarealestate/
Joe Wrote The Book On How To Sell A Home Today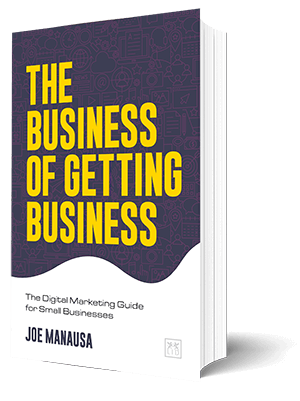 "Location, location, location' is no longer a competitive advantage. Digital marketing and going direct to consumer have made all geographical boundaries obsolete. The Business of Getting Business is a must-read modern-day survival guide for any local business to get to the next decade. Local businesses are on death ground.
They can either take a stand and re-invent themselves by embracing the digital frontier and have a chance to survive the overwhelming odds of digital direct-to-consumer capabilities that have erased all local and national business distinctions, or they can choose business as usual and accept certain death.
The Business of Getting Business is the critical survival guide for those that choose to dig in and fight."
– Anthony Noto, CEO, SoFi and former COO, Twitter
Get the book that explains it all, in a manner that is understanding to all, even technology neophytes. It's available on Amazon, a trusted source for consumers.

Think all REALTORS are alike?
Read what people are saying about working with Joe Manausa Real Estate! You can see thousands of real customer reviews reported on Google, Facebook and Zillow at this link: CLICK HERE FOR REAL ESTATE AGENT REVIEWS.