Pending Home Sales Continue Cooling
Posted by Joe Manausa on Thursday, August 19, 2010 at 10:29 AM
By Joe Manausa / August 19, 2010
1 Comment
I am in Tampa, Florida for a few days working on a new business plan and figured I would give a quick housing report from the hotel this morning regarding pending home sales in Tallahassee. As our long-term readers already know, this report shows us what we are going to "read" about the market over the next few months.
Pending home sales are properties that are under contract, waiting to go to closing. By measuring this on a daily basis, I have a solid feel for the latest changes in the Tallahassee housing market.
New Pending Homes Sales Continue To Slow Down
The real estate graph above measures the one-year trend of pending home sales, meaning that any changes in the graph are not based upon seasonality (time of year issues), rather we are truly observing real changes in the direction of the Tallahassee housing market. The vertical yellow line marks the day that the Homebuyer Tax Credit program ended, and you can see that the market started cooling immediately.
This report that the number of new home purchase agreements in Tallahassee has been on a decline since May 1st, and if the present rate continues, we will actually hit a point lower than the "bottom" of the market that was reached in July of last year.
Housing Market Needs A Real Fix
We have pointed out here for years that the housing market has a real supply and demand problem. You cannot fix a supply and demand problem without addressing (hold your breath here, this is some deep stuff coming) "supply" or "demand."
There is a glut of homes for sale in Tallahassee and they need to be consumed. Period!
If they are rented out, but the tenants come from the local market, the problem will only shift from one set of properties to another. If they are sold, and the buyers are local, then the homes the buyers occupied prior to purchase will hit the market and no effective change will occur.
We need new buyers or tenants to consume the glut of homes for sale in Tallahassee (and in America). We over-built for a period of five years and it takes population growth to consume this glut. Ultimately, there are only three things that can fix our housing problem.
3 Solutions To Our Housing Problem
We could burn down the excess inventory of homes and create an instant balance in the market. While this might not seem realistic, I suspect the US government would have spent a lot less money on the recovery if it bought the cheapest 1.5M homes in the US and had them destroyed.
We could encourage teenagers to move out of their parent's homes and live on their own (tongue in cheek) as this would create an instant new breed of home buyers or tenants.
We could stop building until our natural growth allows for the consumption of housing units. This is the most realistic solution, but unfortunately, our government is looking for ways to stimulate the construction industries as they represent such a large portion of our economy.
I suspect we will see a modified version of the third choice, slowed construction until a balance is found (7 to 10 years from now in Tallahassee). It did not have to be this bad, but a gross lack of leadership in our political "leadership" means that only the market will correct this problem.
Joe Wrote The Book On How To Sell A Home Today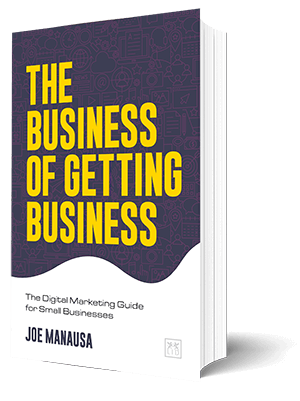 WARNING: The Internet & digital marketing systems have changed the way sellers need to market a home for sale. It's not about getting a home sold anymore, it's about getting a home sold and netting the most money from the sale.
To do this, a seller needs to hit the digital market hard in a coordinated effort that alerts ready-buyers (all at the same time) to ensure buyers understand they are competing for the right to buy the home.
While it only takes ONE buyer to sell a home, it takes MULTIPLE BUYERS for the seller to bid the property up to its highest value in today's market. You see our full explanation about how to sell a house here, or you can buy the book and really get into the nuts and bolts of selling a home in the digital age.
Get the book that explains it all, in a manner that is understanding to all, even technology neophytes. It's available on Amazon, a trusted source for consumers.