How Do You Gauge The Value Of A Real Estate Listing Agent?
Posted by Joe Manausa on Monday, May 13, 2019 at 5:50 AM
By Joe Manausa / May 13, 2019
Comment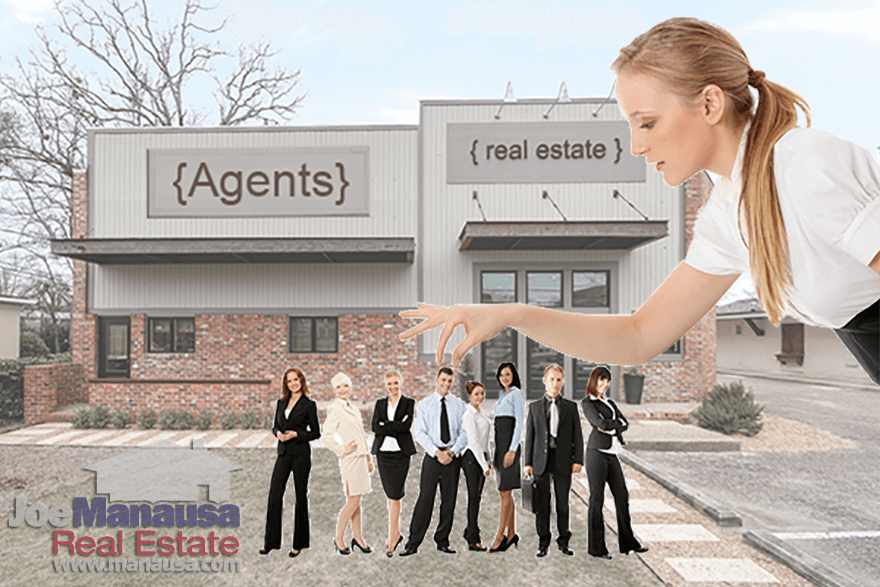 When it comes time to sell your home, you'll have an important decision to make about utilizing the services of a real estate listing agent.
If you are like some home sellers, you won't put much thought into what is really needed so you'll just attempt to do it yourself. If you are like the majority of home sellers, you will call a friend and list with her or him. But if you are like the small majority of real estate consumers who actually do some research before deciding, then you face an interesting challenge.
How do you gauge the effectiveness of a real estate listing agent?
How To Choose The Best Listing Agent For You
An Example Of What A Great Listing Agent Can Do
Before we identify tips to choosing an effective real estate listing agent, let's take a look at a real-world example of what we did recently to sell a home and help our homeowner pocket sixteen thousand dollars beyond what they were likely to receive had they been working with a less-experienced agent.
We began marketing a home as a "coming soon" property on our proprietary site for upcoming listings on March 26. It went live in the Tallahassee MLS on April 3 and we began receiving multiple offers on April 4. A contract was executed on April 5. We turned away interested buyers who had requested showing appointments on April 5-7 because of the negotiations. Needless to say, we created high demand fast and put the home under contract in just two days of hitting the market.
List price $225,000
Purchase price $226,000 (two days)
A poorly qualified appraiser was assigned by the lender to determine an appraisal value. She used incorrect comparable properties from different areas and school zones and even though the property received multiple offers from interested buyers, she somehow concluded the property was over-priced and she appraised it at $210,000 ($16K or 7% lower than the contract).
Fortunately for the home seller, this was not our first rodeo!
On behalf of the seller, we filed an appeal for reconsideration on the appraisal. We showed that the appraiser omitted a flex-room (den/office) out of the room count (4 bedroom house plus the flex room-highly is highly desirable by buyers). We demonstrated that demand is very high for Buck Lake schools and at the time this house was listed there was no inventory to compete with it. Additionally, there was a sale two days after the appraisal inspection that would support a higher valuation. Unfortunately, our reconsideration request was denied.
Again, not our first rodeo. We still had ways of fighting for our sellers' equity.
With the agreement of the buyer's lender, we ordered a new appraisal by a competent real estate appraiser in Tallahassee. This appraiser was experienced in the residential real estate market in Tallahassee and produced an appraisal that supported the contract valuation. The seller received all of their equity in the home.
You might wonder why the buyer agreed to the appraisal. First, the buyer knew that other buyers wanted the home and we would have no problem replacing them. The buyer still wanted the home and understood the market better than did the first appraiser. We were able to show the buyers' agent (and thus the buyer) that a new appraisal served both sides in this transaction.
There are a lot of people who endorse Joe for the job of selling your home, from Barbara Corcoran (Star of ABC's Shark Tank) to Preston Scott (host of Tallahassee's top daily "Audio Magazine," as well as the thousands of happy customers Joe has helped in the past. Listen why!
I recently stumbled upon your latest Carrabelle listing. I must say, a home on Florida's Forgotten Coast is bound to be snatched up quickly. Best of luck with getting it under contract soon!

Posted by Barbara Corcoran on Thursday, June 15, 2023
Finding The Right Real Estate Listing Agent
If you plan on selling your home, then you should know that there is a large disparity between the real estate agents from which you could choose. From education to training and to experience, the levels vary greatly. So how do you conduct the research to help you choose the right listing agent?
Here are my simple recommendations:
First things first - Hire the real estate agent who will spend the money to expose your home correctly. From pre-marketing during the "coming soon" stage through massive multi-channel market launch in the "just listed" stage, and then finally throughout the life of the listing, you want someone who puts their money on the line just as you are doing with the equity of your home.
When you consider the example we provided above, it was our massive marketing exposure that generated multiple offers that allowed us to bid the property up to its full value. Had a weaker listing agent been chosen, it is likely the home would have stayed on the market for several months, reduced in price, and then finally sold at a lower number. Poor marketing could have proven the first appraiser correct!
Hire the real estate agent who can show you their dominating marketing plan that uses a multi-channel approach during all three stages of the home selling process.
Experience - There is no better teacher than experience. The question is, do you want to be part of the teaching for an inexperienced agent, or do you want to hire the agent that sells more homes than anybody else in your market area? It's your choice, and it does matter.
While family and friends are important, don't make the mistake of hiring somebody that you cannot fire! Hire the professional with the experience to get it done and who will get you the most money possible for your home, within the timeframe that you need it sold. Your family and friends who love you will understand when you make the best decision for your needs.
So how do you confirm "experience." Simple. Read the customer reviews on Google. Most real estate agents do not sell many homes, and thus most agents have very few (if any) reviews of their results on Google. There are plenty of websites that offer reviews (which can be purchased by an agent), but Google works very hard to ensure that their platform is not compromised in this fashion. Read what past customers have to say about agents before deciding to interview them for the job of selling your home!
Education & Training - Sadly, there is little quality education or training in the real estate industry. Agents typically go to the Board of Realtors to get contract classes taught and then they go out to "help" their family and friends sell and buy houses. Their education typically comes in the form of learning from mistakes.
Coming from a background where professionals sought both quality education and training, I have done so my during the entirety of my near-30 year career. I travel to other markets several times each year to meet with peers who are dominating their markets and adapting to change in the real estate industry.
My West Point education, combined with my MBA fifteen years later are signs that I value education. When digital marketing began to progress in our industry, I became a complete student. In fact, I've learned so much helping home sellers with modern techniques that I've written a book on digital marketing that will be published early next year.
When looking for a real estate listing agent in your market area, focus on massive marketing, experience, and education. These three factors are the best indicators that you are hiring somebody working to get you top dollar for your home.
Planning On Selling A Tallahassee Home?
If you are considering a move from your current Tallahassee home sometime in the near future, we offer a no-strings-attached opportunity to meet with us and discuss the simple things you can do to optimize your results. Simply give us a call at (850) 366-8917 fill out the form below if you would like our help. We look forward to serving you.