What Popular TV Shows Don't Tell You About Real Estate Investing
Posted by Joe Manausa on Monday, February 17, 2020 at 5:27 AM
By Joe Manausa / February 17, 2020
Comment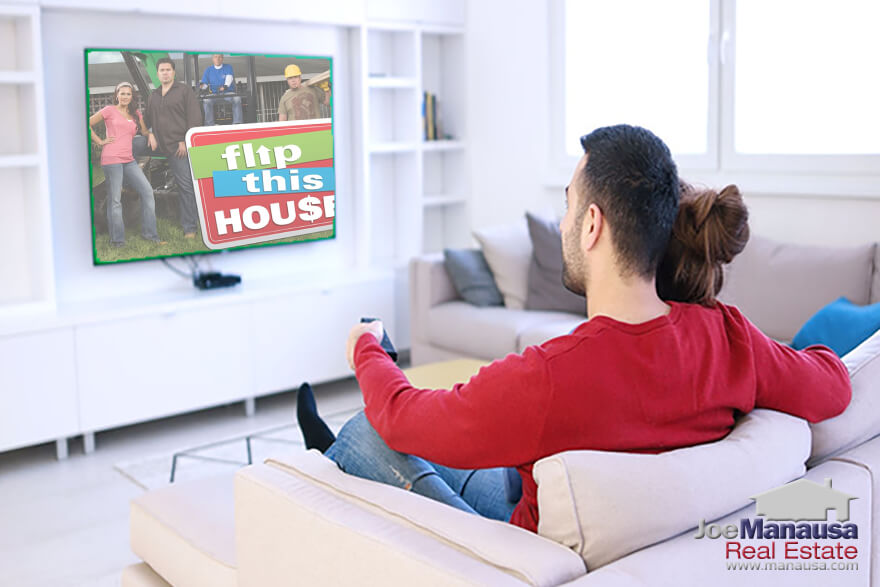 If you want to have a sound real estate investment plan, you must look (far) beyond what people are doing on popular tv shows today.
Remember, a show on television only survives if it is entertaining, so the purpose of many of these productions on stations like HGTV is to entertain you, not educate you!
Before we get to the meat of how to approach real estate investing, let's look at some homes for sale in neighborhoods that have underperformed the market and thus are likely to appreciate at higher than normal rates in the years to come.
Investments In The Tallahassee Real Estate Market
NOTE: I'm not suggesting that every or any home listed above should be purchased as an investment, but it's the one saved search that likely has some great candidates. Why? Well, we'll get to that after we first explain real estate investment strategy for people who do not appear on TV.
Thoughts On Being An Investor
Assuming that you do not appear on television as a real estate expert, and assuming you are looking at investing in real estate (as opposed to investing in something outside of the real estate market), then this segment should provide important insight for you.
Job Versus Investment - Most of the real estate investing programs that I see require significantly more time and attention than most of our real estate investors want to commit.
Are you looking for a job? Or are you looking for an investment? If you want a job, then go ahead and study some of these programs on flipping and buying and selling for profit. Just remember, you'll be competing against people who are working in real estate full time.
Can you commit the amount of time it takes to be an expert in every aspect of flipping real estate? Do you really think you'll beat us full-timers to the best deals? You can, but you'll have to commit the time and energy required to do so.
I know it looks like fun, but many pseudo-investors lose a lot of money by misunderstanding what a property needs or what is happening in a specific area or neighborhood. I'm not saying that some people should not invest in flipping properties, but I am saying that most real estate investors should not!
Passive Versus Active - It really all comes down to this. Are you trying to be an active investor or a passive one? I can tell you that the most passive real estate investor is still more active than most active stock or bond investors. Real estate investing does require some hands-on if you want to increase your ROI (Rate of Return).
How Dirty Do You Want To Get? - As you contemplate your first (or next) real estate investment, put some thought into how active you will want to be. You can pay for the management of your properties, but nobody will care about them as much as you will.
Before getting started, ask your real estate expert what it really takes to own and manage properties, and then make an honest attempt at deciding if this is the right investment vehicle for you.
Real Estate Investing Strategy
Now that we have gotten the "active versus passive" discussion out of the way, I will focus on the best advice for the passive real estate investor. Use this as guidance for how to build a rental property portfolio in Tallahassee.
Over the past 100+ years, there has been an effective technique used by many to make a lot of money passively investing in real estate. This is what I recommend.
Think of real estate investment as a way to leverage appreciation! Yep, that's it. Just leverage appreciation.
OK, so what does this mean?
Leveraged appreciation is realizing the gains from property going up in value without having first having spent 100% of the cost of the property. By way of example, consider these two simplified investment opportunities:

You can spend $50K on a stock that goes up in value 3.2% a year for 15 years. At the end of this time, you are able to sell the stock for $80,200 for a gain of $30,200, a gain of 60% over 15 years.

Or, what about a real estate investment? You can spend that same $50K on a $200K home that goes up in value 3.2% a year for 15 years. The remainder of your purchase price will be in the form of a mortgage (leveraging borrowed money to acquire a more valuable asset), and your cash flow on this property, over 15 years, will amount to zero (you'll lease out the property and the rents you receive will be used to pay the mortgage, pay all expenses, and improve and repair the property during the 15 years of ownership).
At the end of the 15 years, you are able to sell the home for $321,000, a gain of $188K (after closing costs and repaying the mortgage balance). This 276% gain uses leveraged appreciation to blow away the stock investment. So even though the home only went up 3.2% each year, the combination of leverage plus debt reduction yielded an annualized return of more than 12%.
Of course, both situations above were simplified to demonstrate leverage, but there is even more that you can do to ensure an even higher rate of return. It starts with understanding current market conditions and using the correct cycle-investment strategy to increase your yield.
Selecting Targets Of Opportunity
We can improve the performance of a real estate investment by acquiring "the right thing at the right time." To do this, we break the market down into segments and price ranges and evaluate how each is doing (comparing each to itself in the past).
There will be some segments and price ranges doing well, some performing poorly, and many in the average. It's our study of all of these that helps us find the diamond in the rough. And how do we do that?
We track market conditions closely. Out of 1700 neighborhoods in Tallahassee, the ten or so gathered together (with listings shown above) have some interesting characteristics that an investor should find useful.
With inventory being scarce and lots available within the services area becoming scarce, much of the new "affordable" construction is going to be attached housing. For this reason, I like investors right now to be snatching up under-valued single-family detached homes.
These properties rent well, and they have a great chance of out-performing attached homes in the coming years. Additionally, by targeting neighborhoods that have under-performed (remember, this is performance versus their past), we will likely find homes that will beat the overall detached market too.
Please Do Us A Small Favor
We work very hard to produce daily content for our long-time readers and first-time visitors. We provide this information for free, hoping to earn your respect and trust and the right to one-day help you when selling or buying a home. Can we get your help spreading the word about our blog?
If you like the content, would you please like it or share it using the Facebook button at the beginning of the post? This simple action will be greatly appreciated! THANK YOU!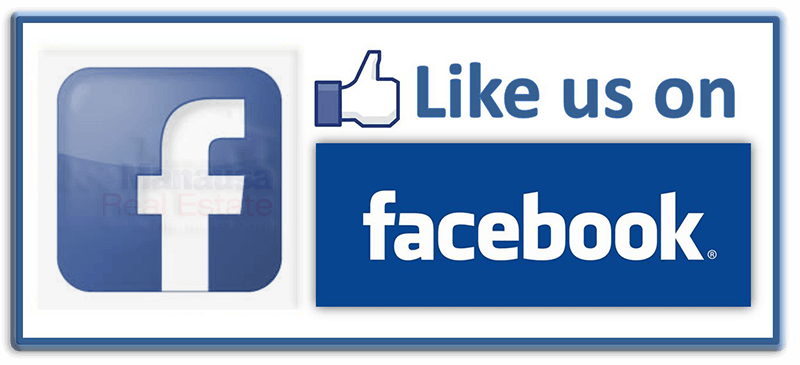 Also like us on Facebook at https://www.facebook.com/joemanausarealestate/
Where To Invest In The Tallahassee Real Estate Market
Right now, I'm very bullish on the north side of town. The most undervalued homes will be found on the west side, as it lagged in the recovery thus far. Northeast homes have recovered the quickest and many are priced beyond what buyers can spend, so shift your sights to the west where you can still find some great values. Additionally, there are a lot of prospective renters who cannot find suitable housing on the north side of town.
The northwest quandrant of Tallahassee is changing from student rentals to family neighborhoods again, as much of the new multi-family development around campus is attracting the students. This creates great opportunities.
There are homes you should evaluate that have been abused by tenants that investors want to sell, as they have been renting to students for a long time. These homes can be cleaned up, upgraded, and then rented to longer-term non-student tenants. It is my belief that these will strongly beat the market over the next ten years.
There are opportunities everywhere around Tallahassee, but you have to be quick to identify them when they hit the market. Work with a local expert real estate agent and you'll find yourself with a great real estate investment portfolio that takes advantage of long-term leveraged appreciation.
Joe Wrote The Book On How To Sell A Home Today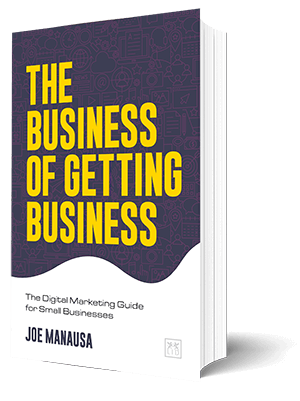 WARNING: The Internet & digital marketing systems have changed the way sellers need to market a home for sale. It's not about getting a home sold anymore, it's about getting a home sold and netting the most money from the sale.
To do this, a seller needs to hit the digital market hard in a coordinated effort that alerts ready-buyers (all at the same time) to ensure buyers understand they are competing for the right to buy the home.
While it only takes ONE buyer to sell a home, it takes MULTIPLE BUYERS for the seller to bid the property up to its highest value in today's market. You see our full explanation about how to sell a house here, or you can buy the book and really get into the nuts and bolts of selling a home in the digital age.
Get the book that explains it all, in a manner that is understanding to all, even technology neophytes. It's available on Amazon, a trusted source for consumers.
Your Local Expert In Tallahassee
If you have thoughts or questions about investing in the Tallahassee real estate market, you can leave a comment below, give us a call at (850) 366-8917, or drop us a note and we'll give you the local information needed to ensure a successful, smooth transaction.
As a local born and raised in Tallahassee with a focus on customer service, I promise you'll find great success when working with Joe Manausa Real Estate, just as have our past customers. You can thousands of their reviews reported on Google, Facebook and Zillow right here: Real Estate Agent Reviews Tallahassee.