Understanding Title Insurance Costs
Posted by Joe Manausa on Friday, January 29, 2010 at 10:36 AM
By Joe Manausa / January 29, 2010
2 Comments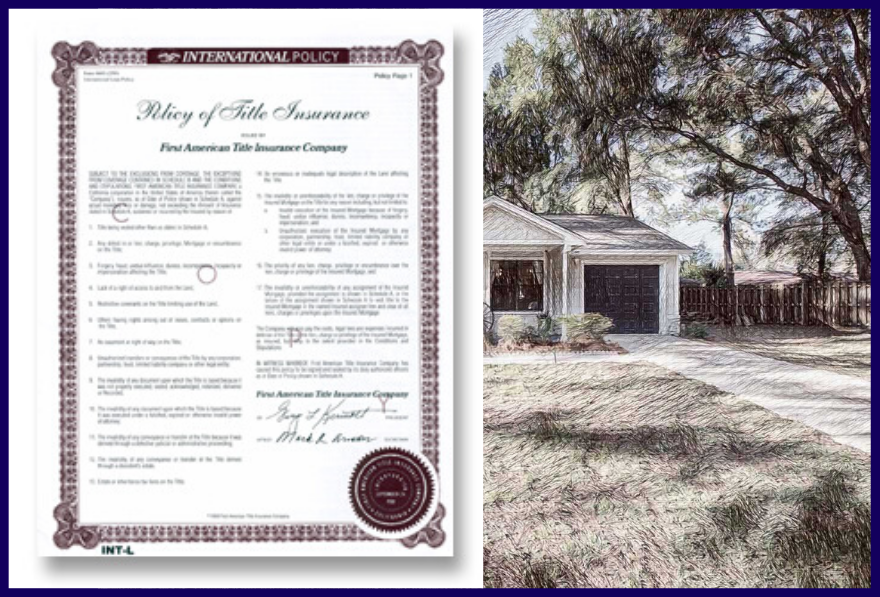 I was having a discussion yesterday with a great real estate agent (Bill Peck) who was lamenting to me that his home buyers had received three Good Faith Estimates (GFE) from different mortgage companies and they were much more scattered in their estimates than we have traditionally seen.
For those of you who did not read our previous blog article on the new RESPA rules, it covered how many of the new rules were going to increase the estimated time it takes to close on a real estate transaction. Additionally, it provided download links to all of the new forms.
One form in particular, the new Good Faith Estimate (GFE), was identified as a document that could create some chaos early on. Yesterday, Bill was welcomed to "early on!"
Why We Needed A Uniform Good Faith Estimate
The new GFE and the rules that came with it were needed in order to simplify the process of comparison shopping for home mortgage lenders. In the past, with few rules governing the GFE (other than that it was to be provided), we saw many sloppy or crooked activities going on.
While 99% of the mortgage lenders did not do it on purpose, there certainly were times when buyers were quoted one thing, and then charged much more when it came time to go to settlement.
Problems Encountered Using The New GFE
The new RESPA rules were designed to make this problem go away. But as we predicted, we are seeing well-intentioned lenders "quoting high," so that the discrepancy will not get in the way of closing. You see, they can be wrong "high" and the closing goes on. But if they are wrong too "low," then the closing must be delayed for the home buyer to have adequate time to consider alternatives.
This idea was good in spirit, but in practice it is chock full of problems. Perhaps a simple solution would have been to have the lender only have to disclose the fees it would charge, and then identify the other service providers and taxing authorities who would also be bringing charges to the consumer. Either way, we are still learning to work with the new GFE.
Understanding Title Insurance Costs
The reason that the three GFEs were so far apart yesterday was because each lender had quoted (predicted) different amounts for title insurance. This really should not happen, as title insurance premiums are promulgated and should represent the bulk of the title insurance costs for the home buyer.
I felt that a quick explanation of how title insurance fees are calculated might ease concerns for home buyers getting ready to receive a new Good Faith Estimate. Fortunately, having a brother (Danny) at Smith, Thompson, Shaw & Manausa allowed me to get a simplified version which I will share with our readers.
Calculating Title Insurance Costs
Title insurance has three components if done properly:
Closing Fee

- The closing fee is charged by the settlement company or law firm and is charged to cover the cost of all of the work they do to close the real estate transaction. The charges include (but are not limited to) title searches, exam, closing, mail outs, scheduling, coordination, etc. This fee is up to the service provider and I typically do not see this fee exceed

$500.00

on a residential transaction (some larger commercial transactions might require more legal work).
Insurance Premium- Title Insurance is highly regulated in the State of Florida. Because of this, your selection of a law firm or title company should be based on reputation for outstanding service, not price. Price is promulgated (read that as "set in stone" by the State) and thus is the same from any and all providers. The Florida Promulgated Rate for an owner's title policy is as follows:

$5.75 per $1,000 of value up to $100,000 (or $575 for $100,000 of property value).

$5.00 per $1,000 of value up to $1,000,000 (or $500 for every 100,000 of property value)

$2.50 per $1,000 of value up to $5,000,000 (or $250 for every 100,000 of property value)

$2.25 per $1,000 of value up to $10,000,000 (or $225 for every 100,000 of property value)

$2.00 per $1,000 of value over $10,000,000 (or $200 for every 100,000 of property value)

Endorsements - Endorsements to a title insurance policy are addenda or attachments to the policy that are required by most lenders in Florida. The purpose of these endorsements might be to correct or modify a previously issued title policy, or alter or modify the provisions of the exceptions, conditions and stipulations of the title policy so that the insured party receives greater coverage than would exist under the terms of the original title policy. Endorsements create a greater liability for the title insurance underwriter, and therefore most endorsements require an additional charge to be collected in excess of the usual title insurance premium. Typically, endorsements can be estimated at

10% of the premium plus $25

for simultaneous issuance of the policy.
Please Do Us A Small Favor
We work very hard to produce daily content for our long-time readers and first-time visitors. We provide this information for free, hoping to earn your respect and trust and the right to one-day help you when selling or buying a home. Can we get your help spreading the word about our blog?
If you like the content, would you please like it or share it using the Facebook button at the beginning of the post? This simple action will be greatly appreciated! THANK YOU!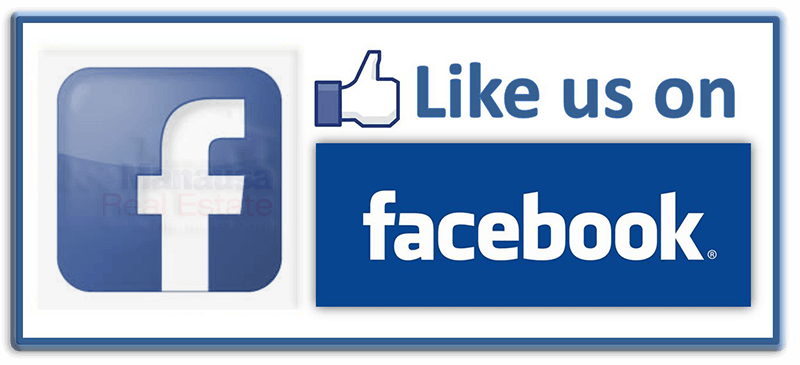 Also like us on Facebook at https://www.facebook.com/joemanausarealestate/
I hope this has helped "clear up" the purpose and the calculation of title insurance. Your Tallahassee REALTOR® should already have it in a spreadsheet and thus be able to give you an estimate at the time you prepare your written offer on a property. Or, you can try our new Title Insurance Calculator that should be completed before February of 2010! Check it out and tell us what you think.
Remember, when a mortgage lender provides you with a Good Faith Estimate, bring it to your real estate professional for review. What may appear to be a lender "over charging you," could in fact just be a conservative estimate regarding third-party fees (meaning fees that are not within the control of the mortgage lender). Your real estate professional will help you compare the different estimates that you receive.
Your Local Expert In Tallahassee
Are you ready to tackle Title Insurance Cost issues? Do you have further questions on the Tallahassee real estate market? If so, you can leave a comment below, give us a call at (850) 366-8917, or drop us a note and we'll give you the local information needed to ensure a successful, smooth transaction.
As a local born and raised in Tallahassee with a focus on customer service, I promise you'll find great success when working with Joe Manausa Real Estate, just as have our past customers. You can read thousands of their reviews reported on Google, Facebook and Zillow right here: Real Estate Agent Reviews Tallahassee.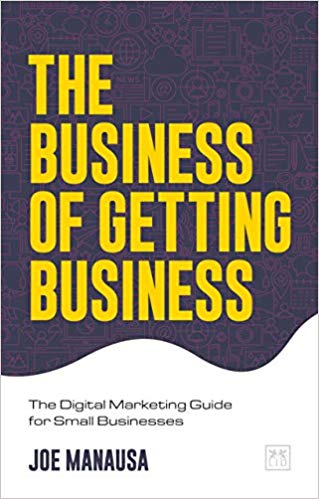 Have you heard about my new book "The Business of Getting Business?" It's a comprehensive guide for small businesses to help them make the move to digital. For those of us who want to survive and thrive in a world where large corporations are taking over, it is a must-read. It's also the perfect guide for how to sell a home in the digital age. You can find it on Amazon (UK) for immediate delivery, or you can go to Amazon (US) to reserve a copy at a pre-US published rate.

Think all REALTORS are alike?
Read what people are saying about working with Joe Manausa Real Estate! You can see thousands of real customer reviews reported on Google, Facebook and Zillow at this link: CLICK HERE FOR REAL ESTATE AGENT REVIEWS.