Does Housing Have To Move With Population Change?
Posted by Joe Manausa on Monday, September 1, 2008 at 6:39 PM
By Joe Manausa / September 1, 2008
11 Comments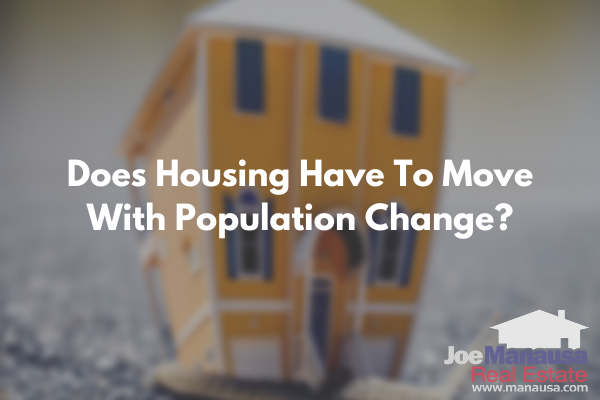 Today's Blog is actually a request, from me to you, to engage in an open discussion for the betterment of all of our readers (and blogger) alike. I have always assumed that a market that has a growing population should see a growing housing market (over the long haul) and reciprocally, a market that has a receding population should see a declining housing market.
Tallahassee Continues To See Steady Population Growth
As we can see from the graph, Tallahassee has continued to see a healthy increase in its population. Both Tallahassee as well as the State of Florida have seen their growth rate slow down, but growth is occurring nonetheless.
Many around the state speculate that Tallahassee is just one large new employer away from an explosive growth event. I have spoken with a few regional investors who feel that due to our proximity to the I-10 cooridor as well as a natural juncture between Atlanta and Orlando, that Tallahassee is situated in a great location to facilitate regional expansion. And just as South Florida has melded into 1 large populous mass based upon I-75 and I-95, many foresee a similar parallel for Jacksonville, Tallahassee, Pensacola along I-10. Does this mean that one day everything in Florida will be either "South Florida" or "North Florida?"
Tallahassee Housing Sales Stall
As I mentioned in an earlier post about how poor Tallahassee home sales were in July, I am surprised that we have seen such a drop in the Tallahassee housing market. Sure we had a large, two or three year bull-run on the market, but look at how the population growth ran during that same period of time. The large dip in the Tallahassee housing market seems to be especially severe considering that our growth in people is on a seemingly continuous climb. So, now this brings me back to where today's blog began.....
Tallahassee Residents Voice Their Opinions On Home Sales
Using the "Leave A Reply" section below, please share your views, beliefs, or opinions on whether or not we should expect a long-term relationship between population changes and the housing market. In other words, what are your thoughts on:
The rate of population growth in Tallahassee should (or should not) parallel the rate of growth in home sales.
Please Do Us A Small Favor
We work very hard to produce daily content for our long-time readers and first-time visitors. We provide this information for free, hoping to earn your respect and trust and the right to one-day help you when selling or buying a home. Can we get your help spreading the word about our blog?
If you like the content, would you please like it or share it using the Facebook button at the beginning of the post? This simple action will be greatly appreciated! THANK YOU!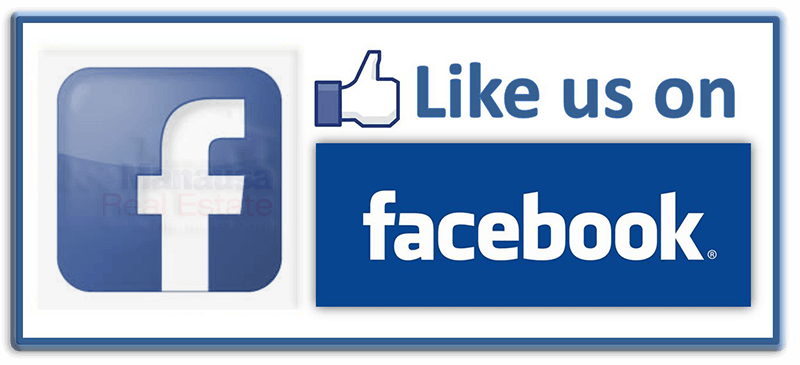 Also like us on Facebook at https://www.facebook.com/joemanausarealestate/
Joe Wrote The Book On How To Sell A Home Today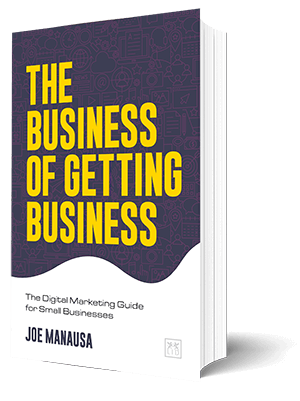 "Location, location, location' is no longer a competitive advantage. Digital marketing and going direct to consumer have made all geographical boundaries obsolete. The Business of Getting Business is a must-read modern-day survival guide for any local business to get to the next decade. Local businesses are on death ground.
They can either take a stand and re-invent themselves by embracing the digital frontier and have a chance to survive the overwhelming odds of digital direct-to-consumer capabilities that have erased all local and national business distinctions, or they can choose business as usual and accept certain death.
The Business of Getting Business is the critical survival guide for those that choose to dig in and fight."
– Anthony Noto, CEO, SoFi and former COO, Twitter
Get the book that explains it all, in a manner that is understanding to all, even technology neophytes. It's available on Amazon, a trusted source for consumers.

Think all REALTORS are alike?
Read what people are saying about working with Joe Manausa Real Estate! You can see thousands of real customer reviews reported on Google, Facebook and Zillow at this link: CLICK HERE FOR REAL ESTATE AGENT REVIEWS.