What Everyone Ought To Know About Gadsden County Homes
Posted by Joe Manausa on Wednesday, September 3, 2008 at 1:46 PM
By Joe Manausa / September 3, 2008
2 Comments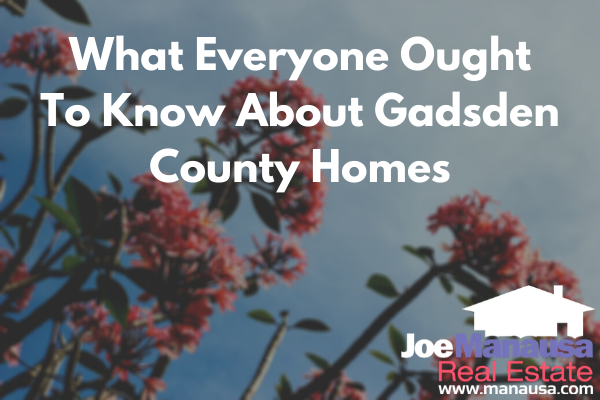 Gadsden County, Florida is located to the northwest of Leon County and has been a "bedroom" community of the Tallahassee real estate market for a long time. We have seen many great values on homes in the communities of Gadsden County, and it is quite often that Tallahassee home buyers stray a little to the north to take advantage of the land values there. While this blog normally focuses on Leon County, I was compelled by a reader to update our real estate market reports of Gadsden County.
Gadsden County Home Seller Seeks Real Estate Information
I was recently contacted by a reader, Jan H. who wrote "Our home is on the market in Havana. I just wondered if there is any kind of inventory for Gadsden County as there is for Leon County. We know that the market is really tough but are curious as to what else is out there in Gadsden County." This was a question asked at the perfect time, so I went into the MLS and pulled all the current real estate sales information for Gadsden County. As we can see from this report, Gadsden County is in worse shape than Leon County, with the overall supply of homes up to 15.7 months (meaning if no other home comes on the market, there is enough current supply for the next year and four months!).
Additionally,
You can click here for Download the Free Gadsden County Real Estate Market Report.
The best performing price range in Gadsden County right now is homes priced at $75,000 or less, and even that price range is fairing worse than the average home in Leon County. I wanted a long-term perspective of home sales in Gadsden County, so I pulled the Gadsden County Tax records to find all of the sales information to include what was not in the Tallahassee Board of Realtors Multiple Listing Service (MLS) and was able to produce this report:
The green shaded area is total home sales (trend) in Gadsden County since 1995 and can be read on the right vertical scale (green color). Each specific price range trend can be read on the left vertical scale (black color). What this graph of Gadsden County home sales shows us is that roughly 27 homes were selling before the boom market (2005-2007), but our trend has dropped back down below 30 homes per month. With inventories very high, it will take a while to consume our way back down to normal levels.
Home Selling Advice For Gadsden County Home Owners
Now is not the time to sell, if you can wait. Only serious sellers should be in the market, and they must drop their asking price to be the best buy on the market. Remember, there is 1.3 YEARS supply of homes on the market, so don't price yourself out of the market.
---
As a reminder for those who subscribe to the Tallahassee Real Estate Blog by email, some embedded pictures and videos might not be appearing in your email and you might need to click the title header to go to your browser where all will be visible.
Keep checking out the Tallahassee Real Estate Blog every day for updates that include charts, graphs, and analysis of the Tallahassee real estate market.
If you like this Article then please subscribe to my
blog through a full
RSS feed
,
or you can
. You will be able to stay informed about the happenings in the Tallahassee Real Estate Market. You can also subscribe to this blog and have it delivered by
Email.
Please Do Us A Small Favor
We work very hard to produce daily content for our long-time readers and first-time visitors. We provide this information for free, hoping to earn your respect and trust and the right to one-day help you when selling or buying a home. Can we get your help spreading the word about our blog?
If you like the content, would you please like it or share it using the Facebook button at the beginning of the post? This simple action will be greatly appreciated! THANK YOU!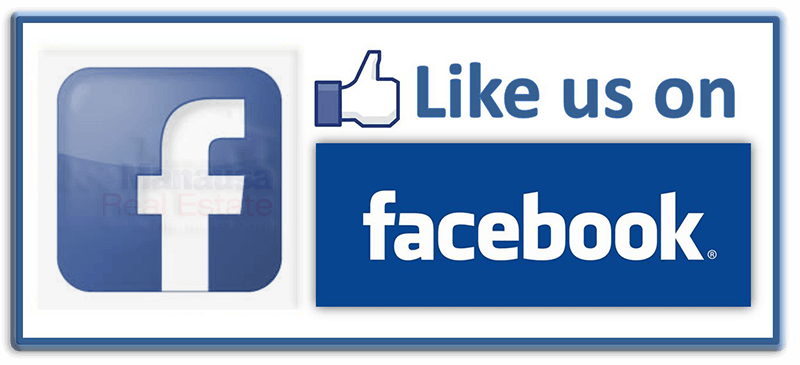 Also like us on Facebook at https://www.facebook.com/joemanausarealestate/
Joe Wrote The Book On How To Sell A Home Today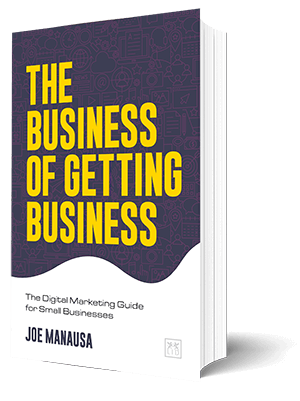 WARNING: The Internet & digital marketing systems have changed the way sellers need to market a home for sale. It's not about getting a home sold anymore, it's about getting a home sold and netting the most money from the sale.
To do this, a seller needs to hit the digital market hard in a coordinated effort that alerts ready-buyers (all at the same time) to ensure buyers understand they are competing for the right to buy the home.
While it only takes ONE buyer to sell a home, it takes MULTIPLE BUYERS for the seller to bid the property up to its highest value in today's market. You see our full explanation about how to sell a house here, or you can buy the book and really get into the nuts and bolts of selling a home in the digital age.
Get the book that explains it all, in a manner that is understanding to all, even technology neophytes. It's available on Amazon, a trusted source for consumers.

Think all REALTORS are alike?
Read what people are saying about working with Joe Manausa Real Estate! You can see thousands of real customer reviews reported on Google, Facebook and Zillow at this link: CLICK HERE FOR REAL ESTATE AGENT REVIEWS.