The State Of The Nation's Housing 2009
Posted by Joe Manausa on Tuesday, June 23, 2009 at 11:46 AM
By Joe Manausa / June 23, 2009
2 Comments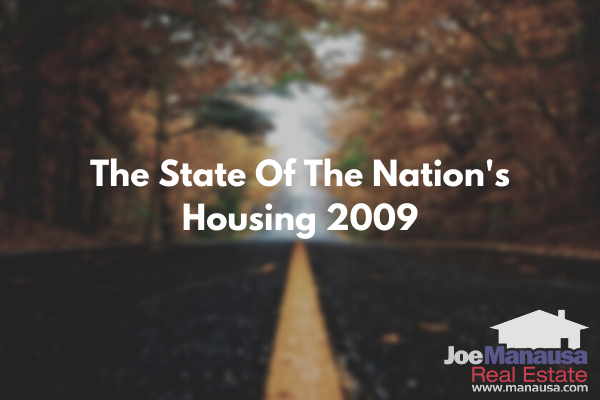 Every year, the Joint Center for Housing Studies of Harvard University puts together a report on the State of the Nation's Housing. This year's report was published a few days ago and I thought I would share some of the key findings of the report.
Note: You have found the 2009 State of The Nation's Housing By Harvard University. You can see newer reports for the 2010 State of the Nation's Housing and 2011 State of the Nation's Housing by following these links.
The executive summary states, very clearly, that the national housing report seems to parallel what we have been seeing here in the Tallahassee real estate market. It's focused on the challenges of restoring demand for housing begins from the start of the housing report:
In the worst housing construction cycle since the 1940s), depressed demand is making it difficult for the market to work off excess vacant units. Restoring demand to more normal levels will take time since so many owners are in financial distress or trapped in homes worth less than their mortgages. The recession has also dampened both immigration and new household formation.

But once new home sales rebound and the economy begins to pick up, the aging of the echo boomers—the largest generation to reach adulthood in the nation's history—should reinvigorate the housing market.
Summary Of Findings In The Nation's Housing Report
There is so much information in the 40+ page report, but here are some important measurements that were extrapolated from the report. The entire report can be download at the end of this post.
Sales of existing single-family homes were down 30 percent last year from the 2005 level to 4.35 million, their lowest level since 1997. Existing single-family home sales were 4 percent higher in April than January, reaching a seasonally adjusted annual rate of 4.68 million. However, they were still well below the 4.85 million-unit rate for April 2008 and have been vacillating between modest monthly gains and losses since February.
New home sales showed a record-breaking plunge of more than 60 percent from 2005 to 2008. Actual declines were even larger because cancellations, which are not backed out of reported sales, rose over the period. Although seasonally adjusted monthly new home sales were 7 percent higher in April than January, at 352,000 they were still down 34 percent compared with a year earlier and have been sliding since a single monthly jump in February.
Housing starts were down by more than 30 percent for the year in 2008 and more than 50 percent from the 2005 level. Manufactured housing shipments slid for the third consecutive year, falling to 81,900 units— their lowest level since recordkeeping began in 1959. Starts reached a preliminary new low in April of 458,000, marking a 54 percent decline from April 2008.
The national homeownership rate slid from its peak in 2004 to 67.3 percent in the first quarter of 2009, erasing all of the gains since 2000. Although the total number of households rose by 3.2 million between 2005 and 2008, only 1.0 million homeowners were added on net.
Measured on a monthly basis and adjusted for inflation, the national median home price fell by 29.8 percent rom October 2005 to January 2009. From January's low, the non-seasonally adjusted median price of existing single family homes increased by 2.4 percent in real terms to $169,800 in April, but a series by Moody's Economy.com suggested that real median prices after adjusting for seasonality slid in March and April. Meanwhile, many metro areas continued to show significant month-over-month and year-over-year declines in median prices.
Price declines in National Association of Realtors® median home prices and the S&P/Case Shiller repeat sales index are influenced by especially large price drops among foreclosure sales. For example, the S&P/Case-Shiller index indicates that home prices in Cleveland plummeted more than 28 percent from the peak to the first quarter of 2008, but excluding sales of foreclosed homes, the drop was only 6 percent.
The homeowner vacancy rate hit a record-breaking 2.8 percent last year, while the vacancy rate for homes built since 2000 jumped by almost four percentage points to 9.7 percent in just two years. In the first quarter of 2009, the homeowner vacancy rate was at a still historically high 2.7 percent.
Funding For The Nation's Housing Report
Any time a study is performed, I like to know if there is potential for bias (human nature requires us to biased in some fashion), so I was curious as to who sponsors this study. In their report, they acknowledge that principal funding for this report was provided by the Ford Foundation and the Policy Advisory Board of the Joint Center for Housing Studies. Additional support was provided by:
Federal Home Loan Banks
Freddie Mac
Housing Assistance Council
National Association of Home Builders
National Association of Housing and Redevelopment Officials
National Association of Local Housing Finance Agencies
National Association of Realtors®
National Council of State Housing Agencies
National Housing Conference
National Housing Endowment
National League of Cities
National Low Income Housing Coalition
National Multi Housing Council
Research Institute for Housing America
United States Conference of Mayors
At first glance, I would say all of these groups would are tied very closely to the health of the housing market. Again, this is no big surprise because why would somebody go to the effort of producing this report if they had no interest in the state of the housing market?
Key Reports Released By Harvard University's Joint Center for Housing Studies
As a reminder for those who subscribe to the Tallahassee Real Estate Blog by email, some embedded pictures and videos might not be appearing in your email and you might need to click the title header to go to your browser where all will be visible. Additionally, if you would like to respond (leave a comment) to this article, you will need to "click through" to the blog site to post your feedback.
Keep checking out the Tallahassee Real Estate Blog every day for updates that include charts, graphs, and analysis of the Tallahassee real estate market.
If you like this Article then please subscribe to my
blog through a full
RSS feed
,
or you can

Subscribe by Email

.You will be able to stay informed about the happenings in the Tallahassee Real Estate Market.
Please Do Us A Small Favor
We work very hard to produce daily content for our long-time readers and first-time visitors. We provide this information for free, hoping to earn your respect and trust and the right to one-day help you when selling or buying a home. Can we get your help spreading the word about our blog?
If you like the content, would you please like it or share it using the Facebook button at the beginning of the post? This simple action will be greatly appreciated! THANK YOU!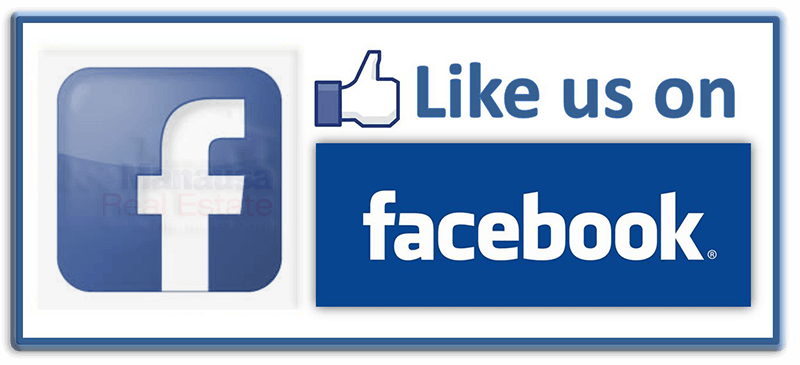 Also like us on Facebook at https://www.facebook.com/joemanausarealestate/
Joe Wrote The Book On How To Sell A Home Today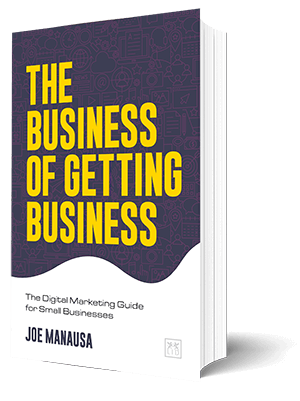 "Location, location, location' is no longer a competitive advantage. Digital marketing and going direct to consumer have made all geographical boundaries obsolete. The Business of Getting Business is a must-read modern-day survival guide for any local business to get to the next decade. Local businesses are on death ground.
They can either take a stand and re-invent themselves by embracing the digital frontier and have a chance to survive the overwhelming odds of digital direct-to-consumer capabilities that have erased all local and national business distinctions, or they can choose business as usual and accept certain death.
The Business of Getting Business is the critical survival guide for those that choose to dig in and fight."
– Anthony Noto, CEO, SoFi and former COO, Twitter
Get the book that explains it all, in a manner that is understanding to all, even technology neophytes. It's available on Amazon, a trusted source for consumers.

Think all REALTORS are alike?
Read what people are saying about working with Joe Manausa Real Estate! You can see thousands of real customer reviews reported on Google, Facebook and Zillow at this link: CLICK HERE FOR REAL ESTATE AGENT REVIEWS.