Homeowner Alert: The New 'Refinance A Home' Scam To Avoid
Posted by Joe Manausa on Tuesday, January 24, 2012 at 1:28 PM
By Joe Manausa / January 24, 2012
Comment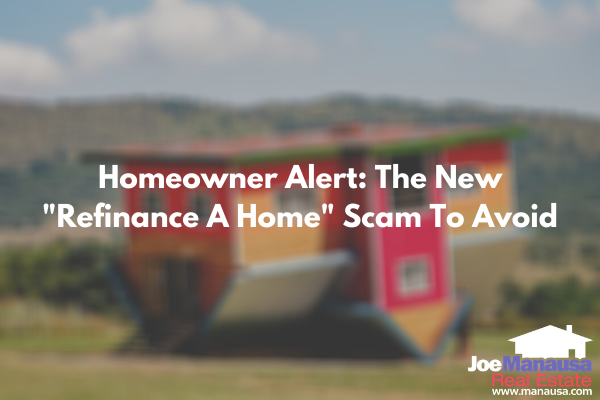 I am concerned that the next wave of "putting a finger in the dike of the housing crisis" cures will be built around risky loans created solely to help you refinance a home.
In response to yesterday's Weekly Special Report "The Great Falling Home Supply Mirage," several readers were quick to comment on thoughts they have concerning the next ignorant solution being thrown at the housing crisis.
One reader noted that many of the large lenders plan on unveiling a program in March that will allow homeowners to refinance a home for up to 125% of its value.
Time Determines If You Should Refinance A Home
Unfortunately, the numbers say that we are too far down the road for a solution to refinance a home to help most homeowners. At face value, it sounds like a smart compromise from the banks.
However, I believe this is another poorly contemplated solution that will only slow down recovery time in the housing market.
A wise brother of mine once warned "Joe, you cannot refinance your way out of debt." I will now pass his sage advice on to our readers.
If home values proceed as we have anticipated in our Housing Market Recovery Analysis, then a homeowner who refinances a home today at 125% of its current value will most likely be able to sell in 2024 without having to bring money to closing.
Yep, 12 more years. This is assuming that they can get the loan today. So many homeowners in Tallahassee already owe more than 125% of what their home is worth, so this solution would not work well for them.
So think about it. If you want to be in your home for 12 or more years, this might be smart for you. But if you know you want to sell your home much sooner than that, then I don't think this is a solution. I think it is a band aid, another proverbial finger in the dike that is designed to keep bank leadership in their current jobs.
False hope only slows the inevitable, just as we saw with the Homebuyer Tax Credit. It pulled some "future buyers" into the market, but now that it is behind us, the market has returned to where it was. How much did the government invest in a program we all knew would fail?
A solution that involves refinancing homes at values greater than the market will bear stinks.
This traps people in their homes even longer, and it will slow down the recovery of the housing market.
The majority of people who own homes move far more often than every 12 years, let alone the average 20 years that this program would require (bulk of upside-down homeowners purchased their home 7 to 10 years ago, thus a 12 year solution leaves them in their homes for more than 20 years).
Want To Refinance A Home?
If you really think that you are in your home for the long-run, then I would contact Robert Barnette at Hancock Bank and get his opinion about whether or not you will qualify to refinance a home.
[gravityform id="37" name="Tallahassee Mortgage Financing" title="false" description="false"]
Simply put the information in the form above, and Robert will be notified immediately about your desire to refinance a home.
Please Do Us A Small Favor
We work very hard to produce daily content for our long-time readers and first-time visitors. We provide this information for free, hoping to earn your respect and trust and the right to one-day help you when selling or buying a home. Can we get your help spreading the word about our blog?
If you like the content, would you please like it or share it using the Facebook button at the beginning of the post? This simple action will be greatly appreciated! THANK YOU!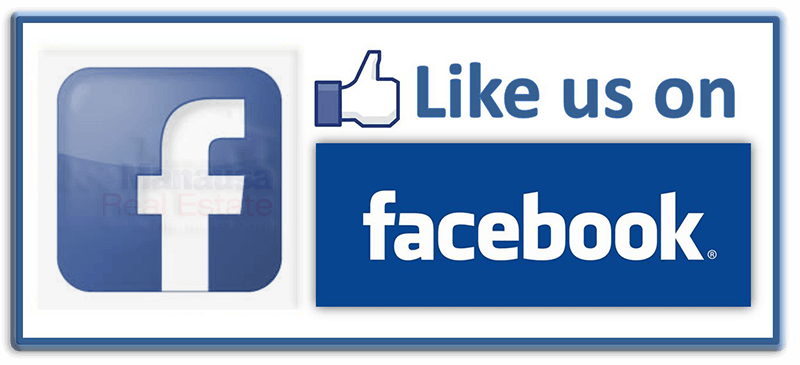 Also like us on Facebook at https://www.facebook.com/joemanausarealestate/
Your Local Expert In Tallahassee
When moving to, in, or from Tallahassee, you will fare better if you work with a local expert. We are here to help. If you have further questions on the Tallahassee real estate market, you can leave a comment below, give us a call at (850) 366-8917, or drop us a note and we'll give you the local information needed to ensure a successful, smooth transaction.
As a local born and raised in Tallahassee with a focus on customer service, I promise you'll find great success when working with Joe Manausa Real Estate, just as have our past customers. You can read thousands of their reviews reported on Google, Facebook and Zillow right here: Real Estate Agent Reviews Tallahassee.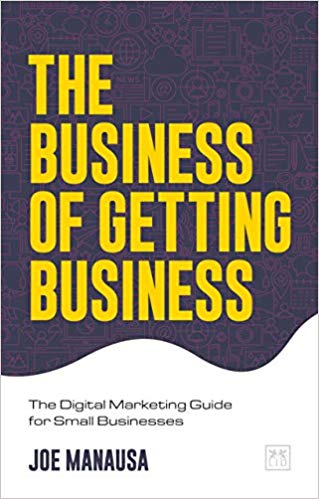 Have you heard about my new book "The Business of Getting Business?" It's a comprehensive guide for small businesses to help them make the move to digital. For those of us who want to survive and thrive in a world where large corporations are taking over, it is a must-read. It's also the perfect guide for how to sell a home in the digital age. You can find The Business Of Getting Business from each of the trusted retailers below.

Think all REALTORS are alike?
Read what people are saying about working with Joe Manausa Real Estate! You can see thousands of real customer reviews reported on Google, Facebook and Zillow at this link: CLICK HERE FOR REAL ESTATE AGENT REVIEWS.