What I Learned From My 100th Home Sale From Facebook
Posted by Joe Manausa on Friday, April 28, 2017 at 8:34 AM
By Joe Manausa / April 28, 2017
Comment
I've never thought of myself as a "Facebook person."
The fact that I just closed on the 100th home sale originating from our Facebook marketing is making me reconsider my position.
Facebook Is The Internet
Anybody who tracks digital marketing trends can quickly tell you that Facebook is now the dominant player online.
In fact, in 2016, there was a day when 1 in every 7 people on the planet actually logged into Facebook. Can you imagine?
So I encourage you to internalize this thought if you want to sell your home for top dollar.
94% of homebuyers are on the internet, and Facebook is the internet.
Your home selling plan must include a strong Facebook strategy if you want every single penny out of the sale of your home.
Why You Need Viral Marketing In Real Estate Sales
The biggest (ignorant) statement you will hear from listing agents regarding their marketing plan is that "it only takes one" buyer to buy your home. They'll say they have a great network of buyers and one will surely want your home. But this raises a big question ...
Do you want to just sell your home, or do you want to sell it for the most money possible?
A viral marketing plan enables a home seller to reach far beyond the normal boundaries of real estate marketing. We can "create a buzz" about a home among the thousands of people who won't be buying it, but people within their social sphere who would consider moving will hear about the home. This increases the buyer pool for your which effectively increases the competition for your home, which drives the prices up as MULTIPLE OFFERS arrive.
It takes "just one buyer" to sell your home. But it takes multiple buyers for you to be able to net the most money possible from the sale of your home.
Wanna Know Why Most Real Estate Marketing Plans Don't Work?
Because most real estate agents don't work a plan!
With roughly half the listings in the Tallahassee MLS failing to sell during their initial listing period, you have to wonder if real estate agents are lazy or if they are ignorant.
Who would you rather hire, somebody too lazy to market your home EVERY DAY, or somebody who does not realize that daily marketing is essential?
If neither of those options appeals to you, let us know by making contact with us below. We'll take it from there!
How To Decide Upon Which Real Estate Listing Agent To Hire
The following is a simple checklist you can use to evaluate the listing agents you have selected to interview for the job of selling your home.
How many five star reviews do they have on Google, Facebook & Zillow? This one is simple. If their past customers don't take the time to leave positive reviews about their service, why would you hire them to sell your home? Make sure you are getting your money's worth, as you'll spend tens of thousands of dollars to sell your home. Visit Google. Visit Facebook. Visit Zillow.
How often do they market their properties on Facebook? - Don't take their word for it, go to their FB page and look for property listings.
How much interaction do their Facebook posts create? - Some agents will actually put pictures of their listings on their page ... but marketing is about creating interaction. How many likes/shares/comments do they average per listing. Most of what I see are the agents in the company making comments. But check out our page, we have buyers asking us questions about our listings. You'll rarely see that on another Facebook real estate company page.
How often do they create new content on their websites? Facebook gets the buzz started, but what are they doing on their own websites to enhance the relationship begun on Facebook? We provide information that homebuyers need. We create information that home sellers need. In fact, what you are reading right now is something I wrote on the morning of 4/28/2017. I create a new article every weekday (and have been doing so since July 2007). This content helps us keep buyers looking at our listings.
How much money do they spend marketing their listings? We spend more money each month marketing our listings than most agents earn in a year. Why does this matter? Because it takes money to create optimal reach on Facebook and Google PPC. It's one thing to hear an answer to this question, but totally another to make them fire up a computer and show you their reach on the internet. In my experience, 99.9% of agents have the same, very limited reach.
The Job Of Selling Your Home
We would like the opportunity to interview for the job of selling your home. Whether you choose to hire us or not, we promise you will learn enough to save you thousands of dollars when you do sell your home. And for timing, it does not hurt to meet with us months or even years before you decide to sell, as we have tips and pointers that you can use to ensure you get top dollar when the home sells.
We are here to help. Simply drop me a note and we'll be in touch right away.
Your Local Expert In Tallahassee
When moving to, in, or from Tallahassee, you will fare better if you work with a local expert. We are here to help. If you have further questions on the Tallahassee real estate market, you can leave a comment below, give us a call at (850) 366-8917, or drop us a note and we'll give you the local information needed to ensure a successful, smooth transaction.
As a local born and raised in Tallahassee with a focus on customer service, I promise you'll find great success when working with Joe Manausa Real Estate, just as have our past customers. You can read thousands of their reviews reported on Google, Facebook and Zillow right here: Real Estate Agent Reviews Tallahassee.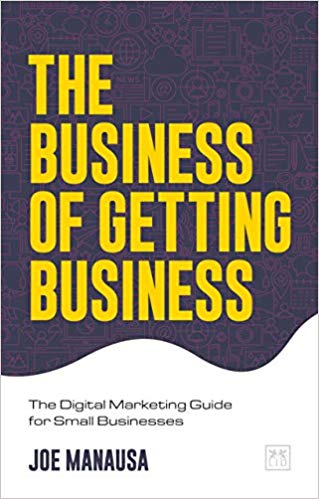 Have you heard about my new book "The Business of Getting Business?" It's a comprehensive guide for small businesses to help them make the move to digital. For those of us who want to survive and thrive in a world where large corporations are taking over, it is a must-read. It's also the perfect guide for how to sell a home in the digital age. You can find The Business Of Getting Business by clicking on any of the trusted retailers below.

Think all REALTORS are alike?
Read what people are saying about working with Joe Manausa Real Estate! You can see thousands of real customer reviews reported on Google, Facebook and Zillow at this link: CLICK HERE FOR REAL ESTATE AGENT REVIEWS.
I recently stumbled upon your latest Carrabelle listing. I must say, a home on Florida's Forgotten Coast is bound to be snatched up quickly. Best of luck with getting it under contract soon!

Posted by Barbara Corcoran on Thursday, June 15, 2023