Shadow Inventory Remains In The Real Estate Market
Posted by Joe Manausa on Thursday, September 10, 2009 at 10:49 AM
By Joe Manausa / September 10, 2009
Comment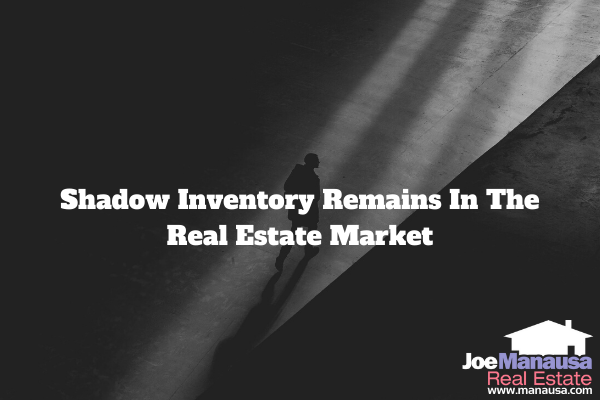 Yesterday, I received an insightful question regarding the shadow inventory of homes in Tallahassee from a reader "Garrett" who asked:
I'd like to hear your thoughts as to whether there is a substantial "shadow inventory" of homes in Tallahassee at the moment? By shadow inventory I mean housing units that are not making it onto the public market for one reason or another. Many of these may be REO units that banks are currently unwilling to put on the market as they will have to accept a write-down. There may also be a substantial number of homeowners who have simply decided to pull homes off the market waiting for conditions to improve. As to the former question, I'm wondering if it's possible to compare the reported number of homes entering foreclosure, versus the overall numbers of REO homes that actually make it onto the MLS.

As always keep up the good work!

Garrett
First of all, thank you Garrett for a great question that will guide the Tallahassee Real Estate Blog discussion for today (and hopefully for quite some time). I have not addressed the specifics of the shadow inventory of homes for sale in Tallahassee for a few months, so now is a great time to revisit this subject.
Shadow Inventory In Real Estate
Shadow inventory is a term used to describe all of the homes with owners who wish to sell them now but have not placed them on the market. This might include:
People who have failed to sell their home recently or in the past
People waiting for the market to improve
People who are facing foreclosure
Banks or lenders who have foreclosed on homes
We must remember that there has always been a number of of these in the market, but lately the numbers are stacking up so we are trying to define and measure this unknown number of home sellers in Tallahassee. The resulting figure or analysis must be taken with a grain of salt, as we are unsure how it truly differs from "normal."
If you want a solid analysis of the "numbers" in shadow inventory, I suggest your read the article on Shadow Inventory in Tallahassee that I wrote in July of this year. The analysis concluded that there was a minimum of 1 to 2 years worth of inventory of homes that were hiding from the market.
For the purpose of answering Garrett's question, I will attack this question from a different angle. Let us gather up everything that we know, and everything that we do not know, and make an educated guess at the current status of the shadow inventory of homes in Tallahassee.
Differing Sales Types In The Tallahassee MLS
Garrett wisely suggested that we look at the relationship between foreclosed properties and the number of REO homes for sale in the Tallahassee MLS. "REO" stands for "Real Estate Owned," and is the phrase used by lenders to describe homes that they own due to foreclosures and other possession requirements. We can conduct a simple MLS search to find the number of REO homes, and the results are shown in the real estate graph below.
The information from the Tallahassee MLS indicates that 48% of the active listings are "arms length," while 3% are "Bank/Lender Owned", 4% are in foreclosure, and 8% have short sale potential. Finally, 37% of the listings have no reporting (the real estate company did not bother to provide this information with the inputted listing in the Tallahassee MLS).
In summary,
over 1/3rd of the listings in the Tallahassee MLS did not bother to report this stat, so we have no idea of what the sales type is on those listings.
15% of the properties are distressed (short sale, in foreclosure, or REO)
nearly 1/2 of the listings are "arms length" (normal seller situation)
More Accurate Information On Distressed Home Sales In Tallahassee
As you can tell from the information above, we do not want to rely on information from the Tallahassee MLS. There is no policing agency to ensure that the information is correct and more than 1/3rd of it contains no information at all. Additionally, many duplicates exist that could also skew the information. There must be a better way ...
By looking at sales that have recently been recorded in Leon County and comparing them with Lis Pendens filings, we can accurately guage the trend of distressed property sales in the Tallahassee real estate market. This type of information is available on the Tallahassee Distressed Properties Page on the Tallahassee Real Estate Web Site.
The following graph shows the relationship between lis pendens filings and final foreclosure sales:
What this real estate graph is showing us is that roughly 13% of the lis pendens filed over the past 12 months actually made it to a foreclosure sale. I think it is fair to assume that most of these have or will hit the market, as I suspect not many people successfully retain their home long-term once a lis pendens has been filed.
The data for the graph above shows roughly 1,800 lis pendens filed in the past year and this trend is very likely to grow to a larger number based upon what I wrote in the last article on shadow inventory. I think we have seen nothing to change our opinion from July on the number of homes in the shadow inventory. With the current rate of sales, this represents nearly a 2 year's supply. With a normal rate of home sales in Tallahassee, this supply would be about 1 year.
Taken together, I would say that we have 1 to 2 years worth of supply in the shadow inventory. Remember, shadow inventory always exists, so it's not "an extra 1 to 2 years worth of homes waiting on the sidelines," rather it is more than historically expected, and thus the reduction of our existing glut of homes for sale in Tallahassee will take more time.
I do believe that this glut (and shadow inventory) guarantees pricing pressure for at least the next twelve months. I would recommend paying attention to the monthly market reports (right sidebar of the Tallahassee Real Estate Blog) for specific supply and demand information for each price range and area in the Tallahassee housing market. I would also recommend subscribing to the Tallahassee Real Estate Newsletter to receive regular updates on the changes in the real estate market.
As a reminder for those who subscribe to the Tallahassee Real Estate Blog by email, some embedded pictures and videos might not be appearing in your email and you might need to click the title header to go to your browser where all will be visible. Additionally, if you would like to respond (leave a comment) to this article, you will need to "click through" to the blog site to post your feedback.
Keep checking out the Tallahassee Real Estate Blog every day for updates on real estate in Tallahassee Florida.
Joe Manausa is a real estate blogger, a real estate investor and the Broker and Co-Owner of Joe Manausa Real Estate. He can be reached via e-mail through the Tallahassee Real Estate Website or catch his latest writings on the Tallahassee Florida Real Estate Blog , or by calling (850) 386-2001.
| | | |
| --- | --- | --- |
| | | |
Please Do Us A Small Favor
We work very hard to produce daily content for our long-time readers and first-time visitors. We provide this information for free, hoping to earn your respect and trust and the right to one-day help you when selling or buying a home. Can we get your help spreading the word about our blog?
If you like the content, would you please like it or share it using the Facebook button at the beginning of the post? This simple action will be greatly appreciated! THANK YOU!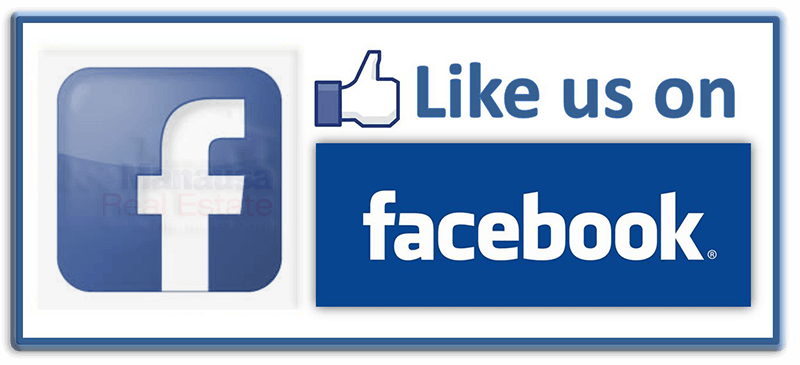 Also like us on Facebook at https://www.facebook.com/joemanausarealestate/
Joe Wrote The Book On How To Sell A Home Today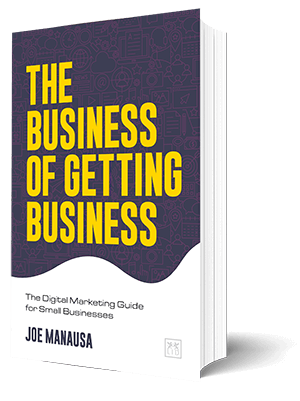 "Location, location, location' is no longer a competitive advantage. Digital marketing and going direct to consumer have made all geographical boundaries obsolete. The Business of Getting Business is a must-read modern-day survival guide for any local business to get to the next decade. Local businesses are on death ground.
They can either take a stand and re-invent themselves by embracing the digital frontier and have a chance to survive the overwhelming odds of digital direct-to-consumer capabilities that have erased all local and national business distinctions, or they can choose business as usual and accept certain death.
The Business of Getting Business is the critical survival guide for those that choose to dig in and fight."
– Anthony Noto, CEO, SoFi and former COO, Twitter
Get the book that explains it all, in a manner that is understanding to all, even technology neophytes. It's available on Amazon, a trusted source for consumers.

Think all REALTORS are alike?
Read what people are saying about working with Joe Manausa Real Estate! You can see thousands of real customer reviews reported on Google, Facebook and Zillow at this link: CLICK HERE FOR REAL ESTATE AGENT REVIEWS.