What Can You Do When You Disagree With A Property Appraisal?
Posted by Joe Manausa on Friday, November 6, 2015 at 8:16 AM
By Joe Manausa / November 6, 2015
Comment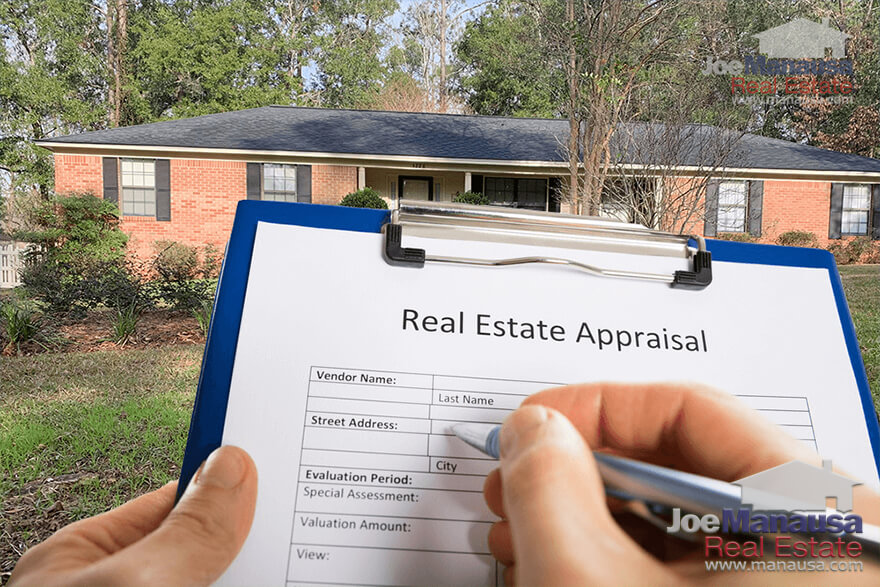 So you are buying a home or selling a home and the property appraisal comes in below the contract amount, what do you do?
One of our readers asked this question, and who better to answer it than Greg Lane, a highly regarded real estate appraiser in Tallahassee. This is the third article in our series of real estate appraisal FAQs that we are asking Greg to answer.
I would also like to mention that Greg has thrown his hat into the ring for the job of Leon County Property Appraiser, and those of us who know his work believe that he will do a fine job if elected by the voters.
The first two interviews with Greg were informative for people wanting to know more about how home valuations are performed, but today's questions are hard-hitting and address a touchy subject when it comes down to the handling of a "for purchase" appraisal with a home seller and a buyer.
As always, comments are welcomed and further questions for Greg are encouraged in the comment section that follows the post.
If you would like to review the prior two interviews with Greg Lane, you can see them here:
Tough Situations Regarding Real Estate Appraisals
In the past two blogs about real estate appraisals with Greg Lane, I asked some "softball" questions to get things started. Fortunately, the readers here on the Tallahassee Real Estate Blog were having none of that, and they sent me some tougher questions to run by Greg. Here are the questions and his answers:
Q: What can you do when you disagree with the appraisal?
Greg:
If the appraisal is NOT ordered by a lender: After you have reviewed the document, call the appraiser and ask to discuss your questions and concerns.
I typically call the client and discuss the appraisal process and the value before emailing or mailing a copy, this helps answer many questions in advance. However, occasionally, there are still questions after the appraisal is received, and we are always willing to discuss those questions.
If the appraisal IS ordered by a lender: When the appraisal is ordered by a lender, the lender is our client. The lender engages us and we are paid by the lender at closing. So even though the borrower writes a check to the lender for the appraisal in advance, our fiduciary relationship is with our client, the lender.
That being the case, all communication regarding appraisal disagreements need to go from the borrower to the lender first. The lender will typically review your concerns and communicate them to the appraiser, this is typically referred to as an "appraisal rebuttal".
Some lenders have a standard "appraisal rebuttal" form, others ask you to prepare a letter in your own words. From my experience, appraisal rebuttals are not very successful. For this reason, I advise a more proactive approach; meet the appraiser at the house, qualify him/her in advance and ask questions then, before the ink is dry.
Q: How does an appraisal above the contract price affect each party?
Greg:
Buyer: In the case of a sale, with lender financing involved, the buyer should be pleased if the value is higher. There is no benefit to the appraiser to value a home above or below market value. But If it is worth more, it is worth more, our job is to appraise the home at market value, not to simply justify the contract price. If there is a significant difference between market value and purchase price, this may enable the buyer to tap into that equity later on.
Seller: The seller is not a client, so the buyer does not have share the report. If you got a good deal as a buyer, that is to your benefit and there is no obligation to share the report with the seller. In my experience, most sellers typically just want to know if the appraisal met contract price, so they can move on.
Q: Do you have to disclose to a potential buyer that a current appraisal exists at a value lower than your asking price (VA/FHA, etc.)
Greg:
Let's say a home is under contract for $200,000 with a buyer attempting to get conventional financing. An appraisal is done for Lender X and the estimate of market value is $180,000. The buyer walks away and the seller finds another buyer quickly at $200,000 again.
Lender Y is doing this loan, this new lender and the new buyer are not privy to the first appraisal, that appraisal belongs to Lender X. The first appraisal is not public record and does not have to be disclosed. The new appraiser may have new or better data, the market may have improved and the new estimate of market value may very well be $200,000 or more.
However, if the appraisal was done for a VA or FHA loan, the appraisal will stick with the property for up to six months. So even if the first appraiser was proven wrong by market response, multiple offers, etc., that first appraisal could still be an issue.
Joe:
Thanks Greg. I think the case of VA and FHA not recognizing the market's valuation is one of the most frustrating issues we deal with when it comes to property appraisals.
I agree that proactive measures are the best and it is yet another reason why consumers need to hire a highly trained real estate agent, as many deals are lost each year to low appraisals where neither agent involved made any effort to ensure the appraiser had all the information available to reach market value.
We thank Greg Lane for his insight into property appraisals and remind our readers to leave new questions for Greg below, or send them to me directly and we'll put them on the list for future articles on appraisal FAQs.