How Healthy Is The Tallahassee Housing Market?
Posted by Joe Manausa on Thursday, June 13, 2019 at 5:56 AM
By Joe Manausa / June 13, 2019
Comment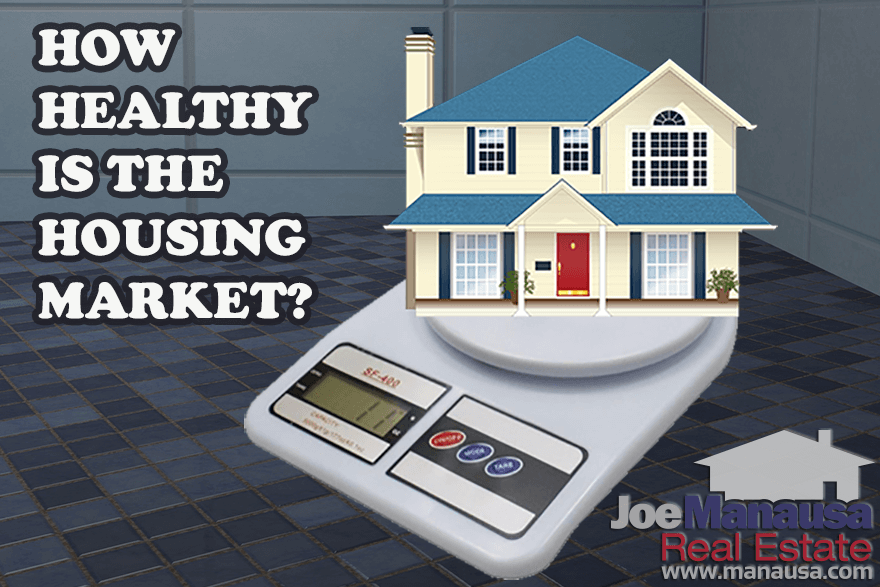 If you have been wondering about the health and vitality of the Tallahassee real estate market, then you have come to the right place.
Today's report provides graphs and analysis that demonstrate how well today's housing market is performing and what we should expect to see from home sales and home prices in the coming months and years. Enjoy!
Tallahassee Home Sales
The following graph reports the number of single-family detached home sales (red bars) and condominium plus townhouse sales (blue bars) for every year from 1991 through 2019 for the months of January through April.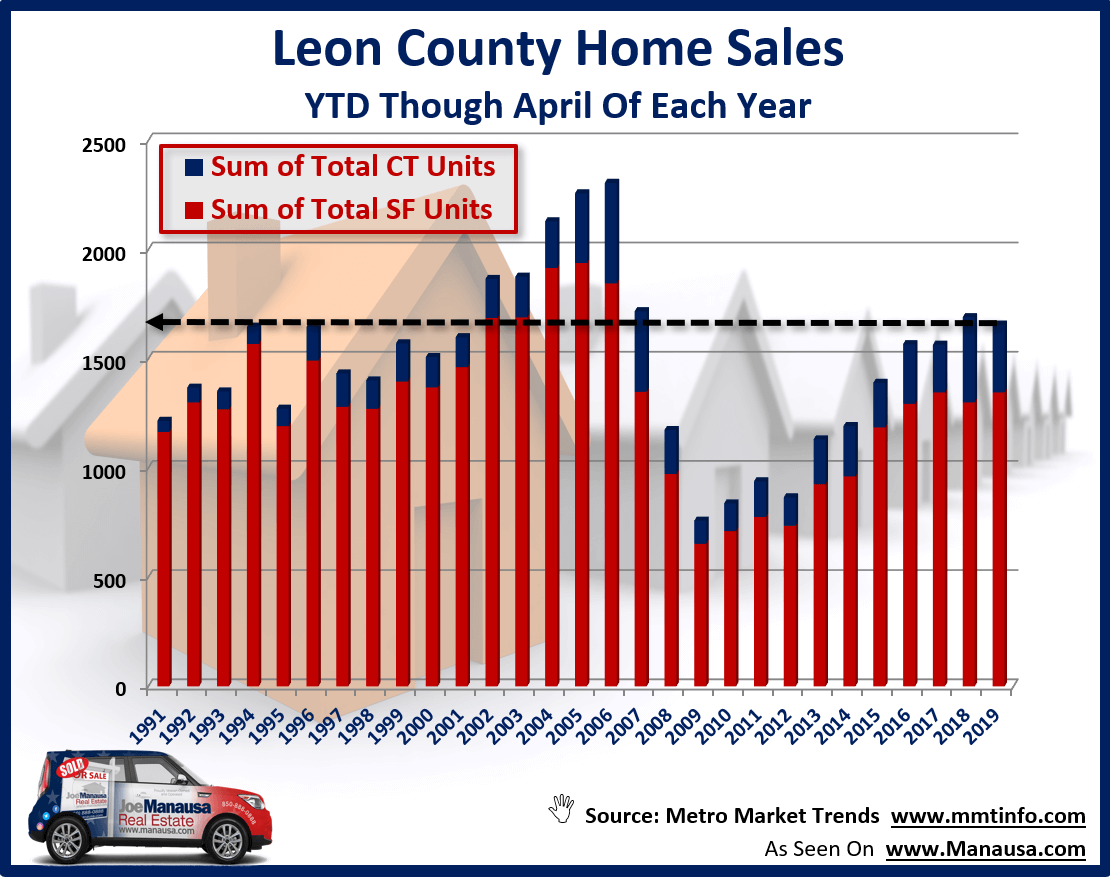 The takeaway from this graph is that the market is doing fine. This is not a record-setting year (it's actually #10 out of all 30 years), and we're even seeing fewer home sales than last year. For all the experts screaming the market is over-sold, history just does not support that claim.
Bear in mind, our population has grown nearly 50% since the first date in this graph, so we should expect that home sales would grow as well, right? After all, more people should create more people moving. Right now in 2019, we've seen the same number of people move as we saw at this time in 1994. If anything, there remains a lot of upside in the market.
How Healthy Is The Tallahassee Housing Market
One way to measure the health of the Tallahassee real estate market is to examine the number of new lis pendens filings and the number of foreclosure sales too.
We have done so, and created a graph that compares each to the number of homes sold each month.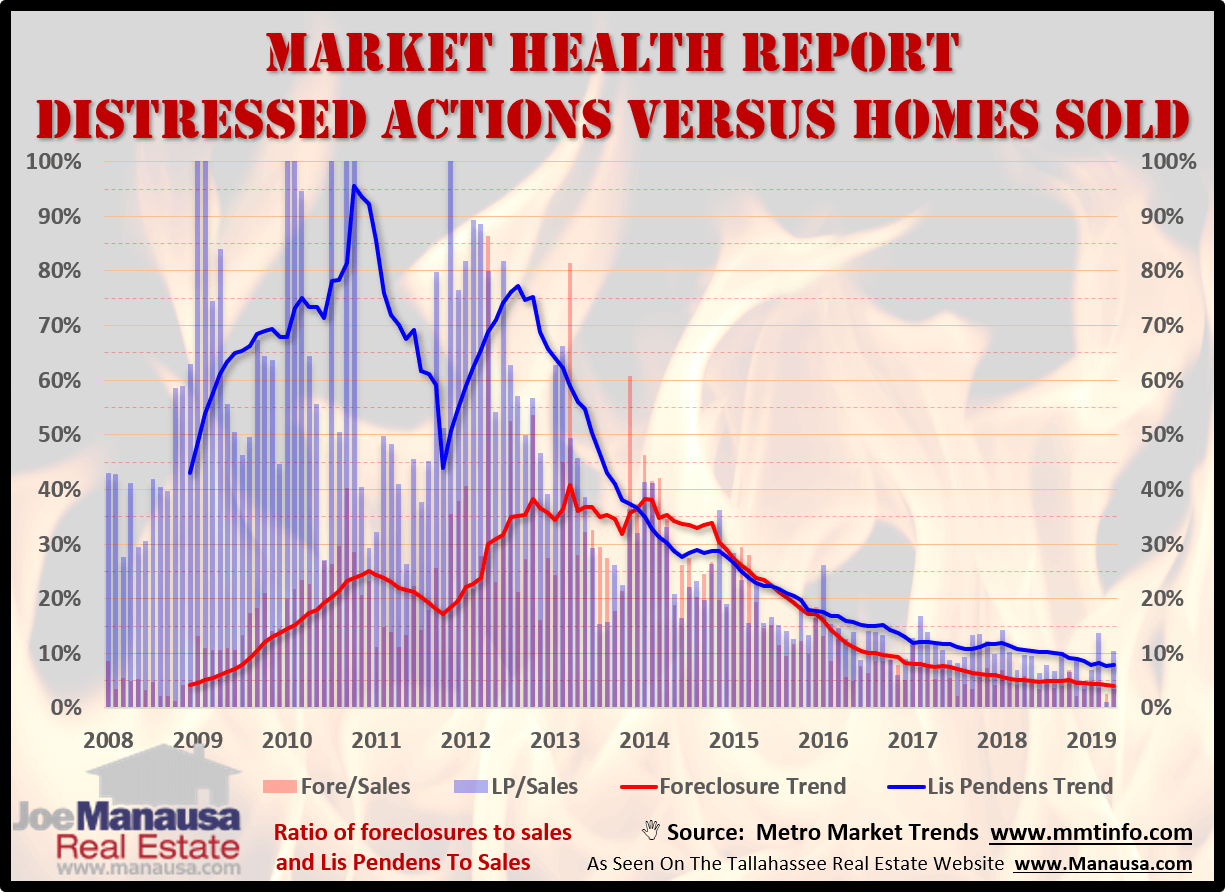 The graph paints a very clear picture of a housing market getting healthier with each month that passes. The blue line shows that for every 100 homes sold in Tallahassee, 8 end up receiving a lis pendens notifying them that a foreclosure process has commenced. The red line shows that five of those eight lis pendens end up in a foreclosure sale (and the trend is declining).
Our graph shows that our housing market is getting better over time, but that might not be the case for the overall US housing market. Recently, we published a report that explained why the FHA is making changes as it fears loan quality is on the decline, you can read it RIGHT HERE.
For now, the fact that our housing market is not selling anywhere near all time highs and distressed actions are receding, I'd say the Tallahassee housing market is healthier than it has been in the past fifteen years.
Get Our Free Market Update
Other buyers, sellers, lenders, and real estate agents have this critical information, and now you can too!
Get immediate access to our most recent newsletter.
Let nearly 30 years of experience work for you with charts, graphs, and analysis of the Tallahassee housing market.
Each Monday morning we send out a simple, one-page report that provides a snapshot of the Tallahassee housing market. It only takes 2 minutes to read, but it gives you better market intelligence than most real estate agents possess. Just tell us where to send it below!
Tallahassee Home Prices
Average home prices are toying with a record high in Tallahassee, so many people wonder why they are pushing so high and when might we see them come down. To answer this question, we have to consider the key components of price and value in real estate.
When we see average home prices move higher, we know that buyers are currently willing and able to spend more money on homes. Maybe they are buying bigger homes, or maybe they are paying more for same homes as previous buyers paid. That is why we also look to "value" when assessing appreciation in the market, as it provides an adjustment so that we can compare "apples to oranges."
Future Home Prices
So where do we expect average home prices to go? Higher unfortunately. Much higher.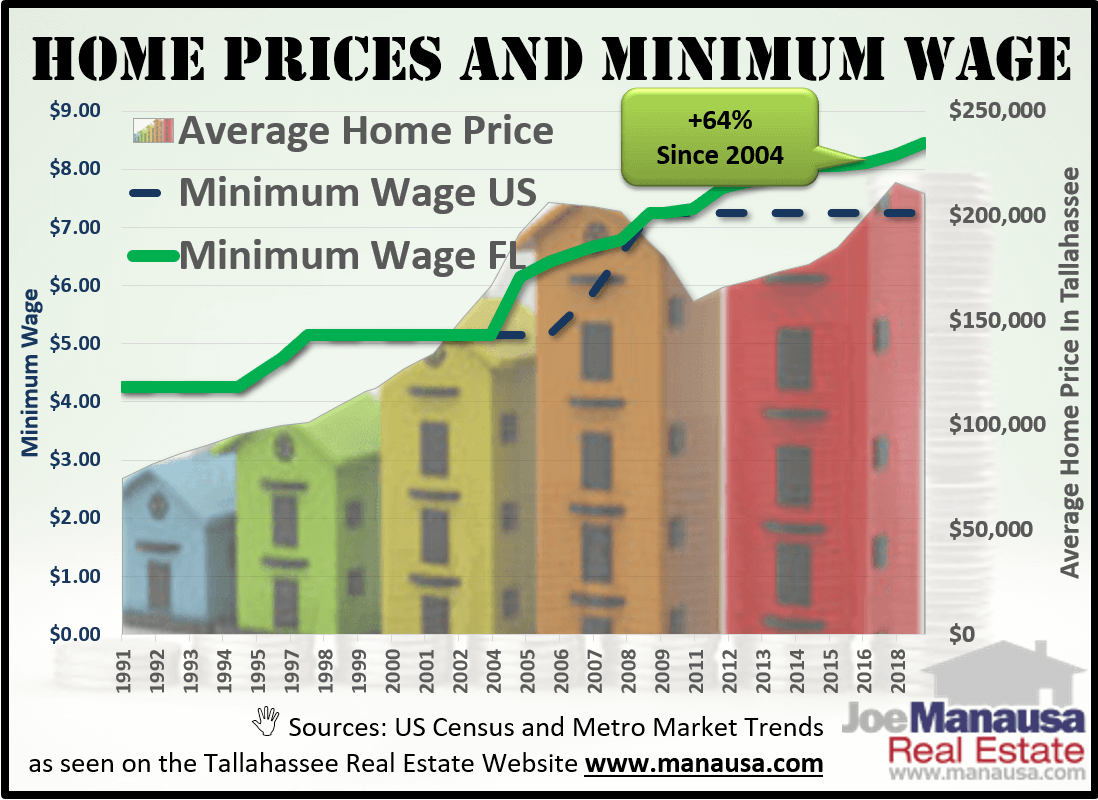 Since 2005, home prices have declined and then almost nearly recovered. For the sake of simplicity, let's just say that home prices are the same.
During this same period of time, minimum wage has shot up 64%. This means that the cost of building new homes is soaring. Mininimum wage impacts nearly every cost-category of building a new home, from the labor to build the home to the labor to produce, develop, and deliver the materials for the home. The one thing that labor does not impact is land prices.
Tallahassee Lot And Land Sales
The following graph plots lot and land sales for the past thirty years, with the number of lot sales in brown and measured on the left vertical axis, and the average lot price shown in green, measured on the right vertical axis.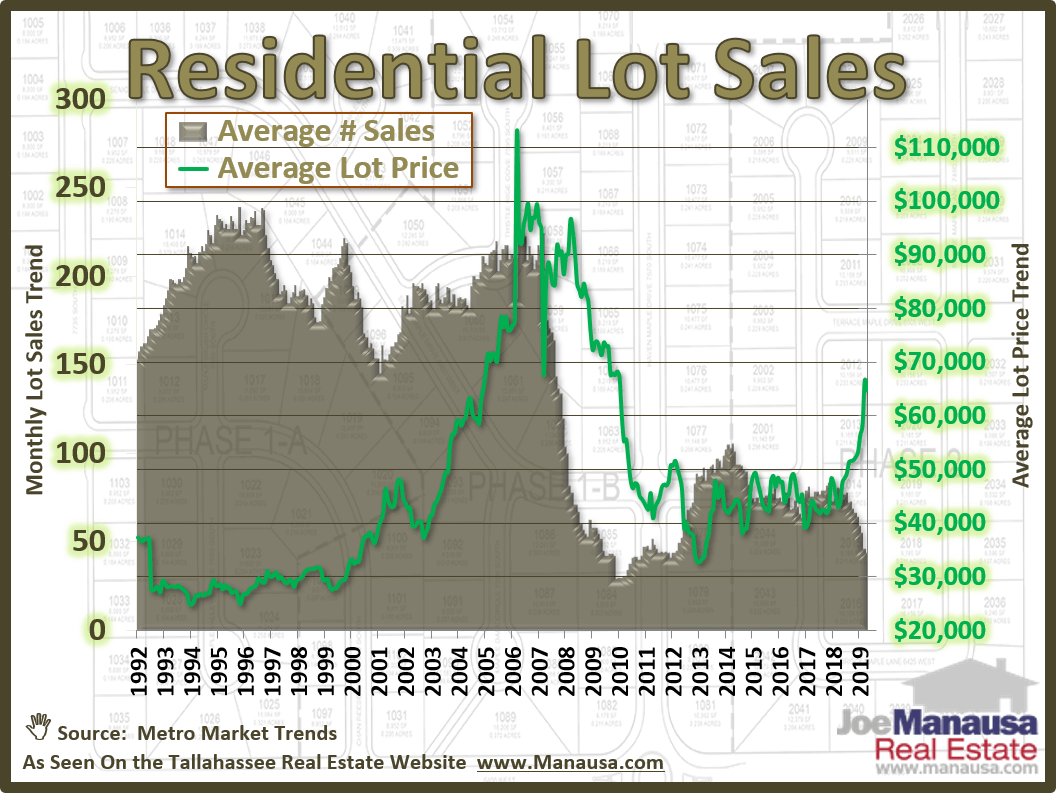 We should expect land prices to be soaring too. We've spent the past 15 years with a glut of build-able lots due to the housing market collapse, so prices were were beaten down. But we have now consumed those lots and new ones will be scarcer and costlier. A trend of rising prices appears to have already begun.
Simply put, every aspect of producing new homes has gotten more expensive, so as Tallahassee grows, so too will our average home price. And very likely at a rate that far exceeds the rates we've seen in the past.
Of course, the main component that controls prices is the relationship between the supply and demand for homes in Tallahassee. If we see demand drop (perhaps the State cuts jobs or even moves away to Orlando), then we could see a glut of homes on the market. This glut would drive down prices. Unless you believe the State Capital is moving, do not expect to see this as a likely outcome in the near future.
I hope our mid-year housing report has given you the information you were looking for. If not, you can give us a call at (850) 366-8917 or drop us a note and we'll help you with your specific Tallahassee real estate needs.
As somebody born and raised in Tallahassee with a focus on customer service, I promise you'll find great success when working with Joe Manausa Real Estate, just as have our past customers. You can thousands of their reviews reported on Google, Facebook and Zillow right here: Real Estate Agent Reviews Tallahassee.
Noto Recommends You Read Joe's Book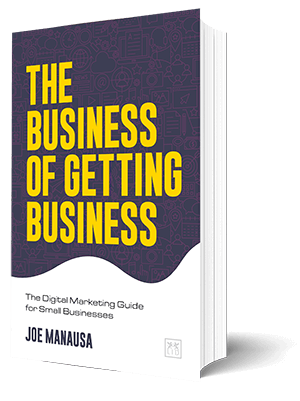 "Location, location, location' is no longer a competitive advantage. Digital marketing and going direct to consumer have made all geographical boundaries obsolete. The Business of Getting Business is a must-read modern-day survival guide for any local business to get to the next decade. Local businesses are on death ground.
They can either take a stand and re-invent themselves by embracing the digital frontier and have a chance to survive the overwhelming odds of digital direct-to-consumer capabilities that have erased all local and national business distinctions, or they can choose business as usual and accept certain death.
The Business of Getting Business is the critical survival guide for those that choose to dig in and fight."
– Anthony Noto, CEO, SoFi and former COO, Twitter
Get the book that explains it all, in a manner that is understanding to all, even technology neophytes. It's available on Amazon, a trusted source for consumers.