Be Safe! Our Property Search Tool Is Secure
Posted by Joe Manausa on Friday, October 20, 2017 at 7:34 AM
By Joe Manausa / October 20, 2017
Comment
The newest version of our website will go live in a few days, and included in the upgrade is a security certification for the entire domain.
And if you don't understand why cyber security is important to you, then read on!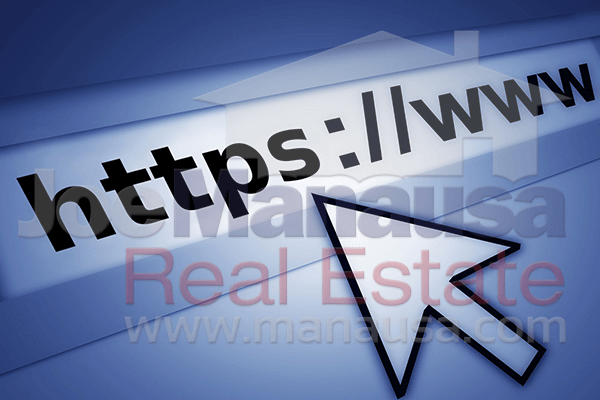 Why Cyber Security Is ALWAYS In The News
Face it, most of us are fairly lazy when it comes to computer and internet security.
Most of us haven't been burned and lost of lot of money (and/or time) to a pfishing scheme or identity theft, so we merrily roll along, opening attachments in emails and visiting suspect sites that will eventually make us pay the price.
But the bad guys are getting better at their jobs and they are capable of doing a lot of damage with just a little information.
The choices we make when engaging online should not be taken lightly, as a stolen identity is not so easy to recover.
Fortunately, there is a simple step you can take that will greatly reduce your chances of getting burned.
Your Browser Can Be Your First Line Of Defense
There are a lot of changes occurring with web browsers along the lines of cyber security.
This month, Google's "Chrome" browser is going to start providing warnings about websites that are not secure (URLs that begin with "http" – no "s" – because they don't encrypt communication between the user and the website. Communication may not be secure and the user's interactions with the website can be hacked).
Is Your Property Search Tool Secure?
Can you imagine wanting to look at a few homes on a property search tool and then having all of your stored and saved information be collected by a third-party who has figured out how to hack the unsecured site?
Well, we're not going to allow that to happen to our customers!
We decided to ensure that the new version of manausa.com would launch as a secure site. This means that we've committed to the extra cost, the extra work in programming and security, as well as the disruption of our time required to bring this new technology to the market NOW so that our visitors remain safe.
It is rare to find a local site (like ours) that has information that the large, national websites do not deliver, as well as have the expensive platform that delivers timely listing information in a secure format.
This heightened level of security will help reassure our visitors that manausa.com is safe and secure by preventing malware and phishing activities from being uploaded or sent via our website. It also helps to prevents us from getting hacked and having somebody destroy the 20+ years of local real estate intelligence that we have amassed.
Would you like to see what a secure property search tool looks like? You can test our state-of-the-art search right here.
If you have any questions about using our new, safe search, give us a call at (850) 366-8917 or drop us a note and we'll be in touch right away to answer your questions.