How Much Money Do You Need To Buy A Home Today?
Posted by Joe Manausa on Monday, November 15, 2021 at 5:50 AM
By Joe Manausa / November 15, 2021
Comment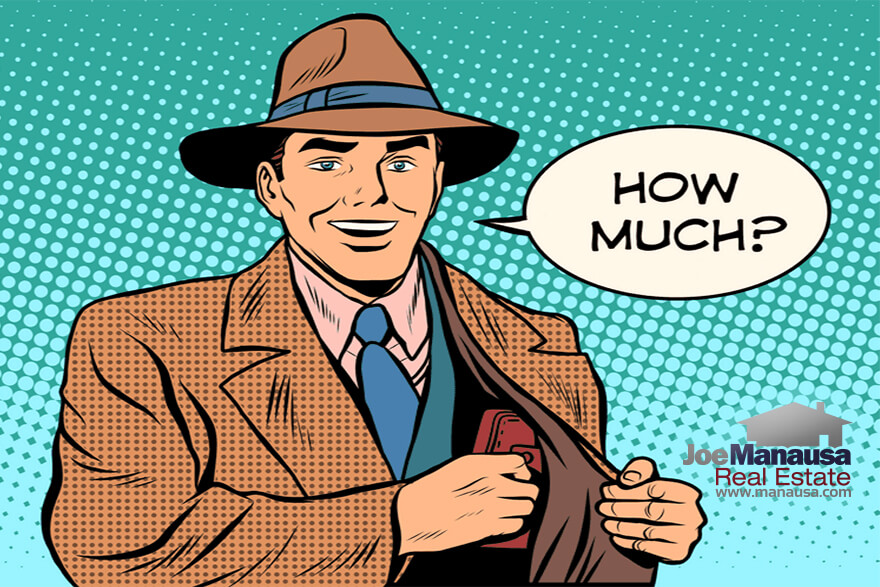 Five percent down? Twenty percent down? No money down? Closing costs? Exactly how much cash do you need in hand to buy a home today?
Perhaps the most common question among home buyers involves the amount of money required to buy a home. To be clear, they aren't asking about the overall cost of specific homes, rather they are seeking the actual cash requirement they need to bring to the closing table.
Rather than tackle this question alone, I've asked Mitch Wright, a loan officer with Bay Capital Mortgage, to help us provide solid guidance for the majority of people who are looking to buy a home today.
Here are the homes that buyers can choose from if today is the day!
Homes For Sale In Tallahassee
Don't Forget Closing Costs When Buying A Home
Any loan program that you choose will have closing costs associated with them. These are the expenses that you will pay that are over and above the property's sale price, and they can differ slightly depending on the loan product. The basic closing cost on all loans consist of, but are not limited to, the following:
Appraisal Fee
Credit Report
Flood Insurance cert
Various other certifications by the lender
Underwriting and/or Processing fee
Upfront daily Interest
Property Insurance paid upfront
Escrow Account set
Title Closing Fees and associated cost
Title Insurance
Survey
Termite Inspection
Recording fees to the county
Intangible Tax to state/county
Documentary Stamps on the note to the State/County
Documentary Stamps on the deed (may or may not be a buyer charge)
Mortgage Insurance if required
As you can see, this is a comprehensive list of additional costs involved with buying a home, but here's a little secret that most buyers do not know: You don't have to pay for all of these! That's right, a good real estate buyers' agent can get the seller to pay for some of these, reducing the amount of cash you need to close on the home.
Experience matters when it comes time to structure the offer and contract on a home, don't end up disappointed because you didn't take the time to interview agents for the job of helping you buy your next home. If you want more insight into real estate closing costs, check out this video:
Each buyer may or may not have access to loans that could influence the amount of money required to close on a home. Mitch has helped us categorize the loans into 6 separate groups. For the purpose of evaluating the cash required, we have used a $250,000 home purchase to calculate anticipated closing costs for each loan.
How Much Money Is Needed To Close On A Home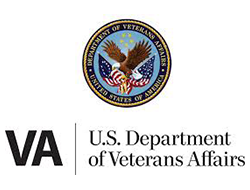 1. VA Loans - VA loans are extremely popular for those that are eligible and have a no money down feature for a down payment. The VA charges the veteran a "funding fee," but it can be financed into the loan (meaning it does not add to the cash needed to buy the home). For any Veteran that has a service-connected disability of 10% or more, the VA Funding Fee is waived. If required, the Funding Fee may be added or rolled into your loan amount. The cash needed to close on a VA mortgage if the veteran pays all the costs is estimated at $8,500, but the amount of closing costs allowed to be paid by a third party is very generous and in most cases will cover all the costs (meaning if the agent structures the offer correctly, you can truly get a home with no money out of pocket). I have used the VA loan on several occasions over the past thirty years and can attest to it being a great way for a Veteran to purchase real estate.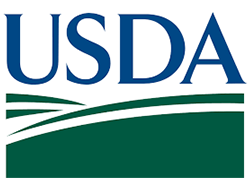 2. USDA Loans - USDA loans are a popular no down payment loan product. These loans are only eligible for certain rural areas as defined by the United States Department of Agriculture. In addition, they have a max household income limit. USDA charges a 1% of the sales price USDA fee added to the loan amount as well as a monthly mortgage insurance payment that is relatively low for a 100% financed loan. The cash to close on a USDA loan if the borrower(s) pay all the cost is estimated at $8,500, which like the VA loan, can mean zero dollars out of pocket for a buyer with the right buyers' agent. Some important points to consider with USDA loans include:
0% down payment (no money down)
Must be purchasing a home in a USDA eligible area
1% guarantee fee – this fee can be "rolled" into the loan amount
Monthly mortgage insurance
Up to 6% contribution from the seller to cover closing costs
Maximum household income limit (county-specific)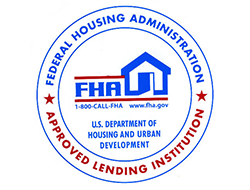 3. FHA Loans - FHA loans are a popular loan product for borrowers that are down payment challenged and or credit-challenged. They require a 3.500% statutory down payment from either the borrower(s) own funds or a gift from a relative or a combination of the two for the 3.500% down payment required. FHA loans have a 1.750% Upfront Mortgage Insurance premium included in the loan amount as well as an annual premium of the loan amount X's .0085 There is a max loan amount allowed based on the county in which you are buying. The all-in cash to close needed if a borrower(s) is paying all the cost is around $17,300, but structured correctly with the receipt of family gift money, the real out-of-pocket cash required can also be $0. Without a gift but with proper offer structuring, a $250K home buyer will need $8,750 in cash to close.

Speak To An Expert!
Joe has created a process that was designed to save you money on the purchase of a new home.
His past customers speak volumes (you will see Joe's buyer reviews after you submit the form) on why you should have Joe be your buyer's agent.
Talk to us today about helping you negotiate a better deal, with better terms, when buying your new home. You'll be glad you did!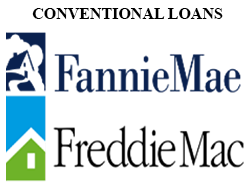 4. Conventional Loans - Conventional loans as a group are the most popular loan product for certain loan characteristics. They usually require a higher credit grade than other loan products. They do have a low down payment requirement of 3% of the sale price for a First-Time Homebuyer. A "first-time homebuyer" is defined as a borrower that has not been on title/deed to real property in the last 3 years. Conventional loans have mortgage Insurance due either monthly or as a one-time closing cost for loans that have less than a 20% down payment. Gifts for the down payment are allowed, so if you have a family or friend that can gift you the downpayment, a properly structured offer can get you in the home with no money down. Without the gift though, the total amount of cash required to close for a 3% down product would be $8,000 to $16,200, depending on how much contribution to closing costs your offer required the seller to pay.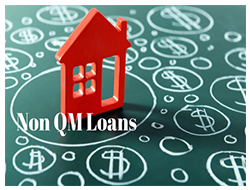 5. Non-QM Loans Non-QM (Qualified Mortgage) loans are gaining in popularity. In general, these products are for borrowers that don't qualify for one of the above loan products. They normally require a down payment starting at 10% of the sales price for a top-tier loan file. They are considered a Conventional NON-Conforming (Not a Fannie Mae or Freddie Mac) loan product. Unlike in the past, these loan products come with fixed rates for 30 years or some for 40 years. Rates will be higher than a traditional Conventional loan and depending on what you can supply to the lender as far as your documents and down payment will determine how much higher the rate would be vs a Normal Fannie and Freddie loan product. The cash to close on a 10% down Non-QM loan is estimated at $25,000 to $33,800, depending on how much contribution to closing costs your offer required the seller to pay.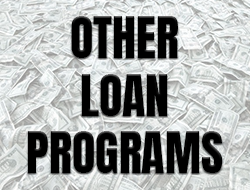 6. Other Loan Products - In just about every state and most counties in which you are buying, the jurisdiction offers some funding assistance to buyers that meet certain loan characteristics. This funding assistance, depending on your loan file and jurisdiction can range from zero due out of pocket in total to a lesser amount of money required for cash to close than the examples above 1-4. These programs are all income-driven and many require that the buyer(s) are first-time home buyers as well. The assistance comes in the form of a second mortgage that can be used for the down payment and or closing costs. In some cases, the second is forgiven after some years of living in the home. In other cases (more common) the second is required to be paid back when the home is sold or Refinanced or when you move out. Some programs require a monthly payment for the second. These products are driven by the State and or County and the rates are driven and extended by that jurisdiction so the lender has no control of that cost and it can be greater than standard rates without assistance needed. The total cash to close requirement on these products ranges from zero (all would be covered) to a partial amount to be determined of the total needed to close the loan and required by the loan.
What Buyers Should Know (Ahead Of Time)
Controlling Your Required Cash To Close
If you were to take only one point from this article, I would hope that it would be that you can control the amount of cash you need to buy a home if you have a highly experienced and highly active real estate buyers' agent. The way to bring less money to a home purchase always goes through the agreement with the seller, regardless of the loan product being used.
There are several loan programs that allow "no money down," but it is the contract with the seller that will dictate your total cash out of pocket. Take the time to interview real estate agents for the job of helping you purchase your next home, and when coupled with a great mortgage loan officer like Mitch, you'll be able to keep the bulk of your cash in your pocket (where it belongs).
Your Local Expert In Tallahassee
When moving to, in, or from Tallahassee, you will fare better if you work with a local expert. We are here to help. If you have further questions on the Tallahassee real estate market, you can leave a comment below, give us a call at (850) 366-8917, or drop us a note and we'll give you the local information needed to ensure a successful, smooth transaction.
As a local born and raised in Tallahassee with a focus on customer service, I promise you'll find great success when working with Joe Manausa Real Estate, just as have our past customers. You can read thousands of their reviews reported on Google, Facebook and Zillow right here: Real Estate Agent Reviews Tallahassee.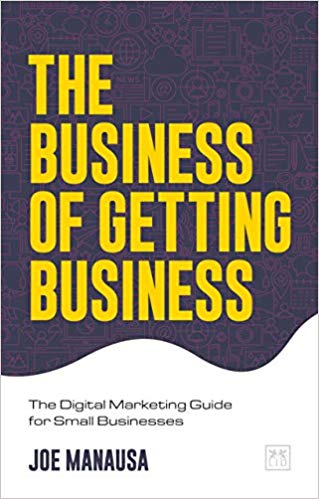 Have you heard about my new book "The Business of Getting Business?" It's a comprehensive guide for small businesses to help them make the move to digital. For those of us who want to survive and thrive in a world where large corporations are taking over, it is a must-read. It's also the perfect guide for how to sell a home in the digital age. You can find The Business Of Getting Business by clicking on any of the trusted retailers below.

Think all REALTORS are alike?
Read what people are saying about working with Joe Manausa Real Estate! You can see thousands of real customer reviews reported on Google, Facebook and Zillow at this link: CLICK HERE FOR REAL ESTATE AGENT REVIEWS.