Home Builders: More Houses Are Needed In Tallahassee
Posted by Joe Manausa on Monday, April 13, 2020 at 5:58 AM
By Joe Manausa / April 13, 2020
Comment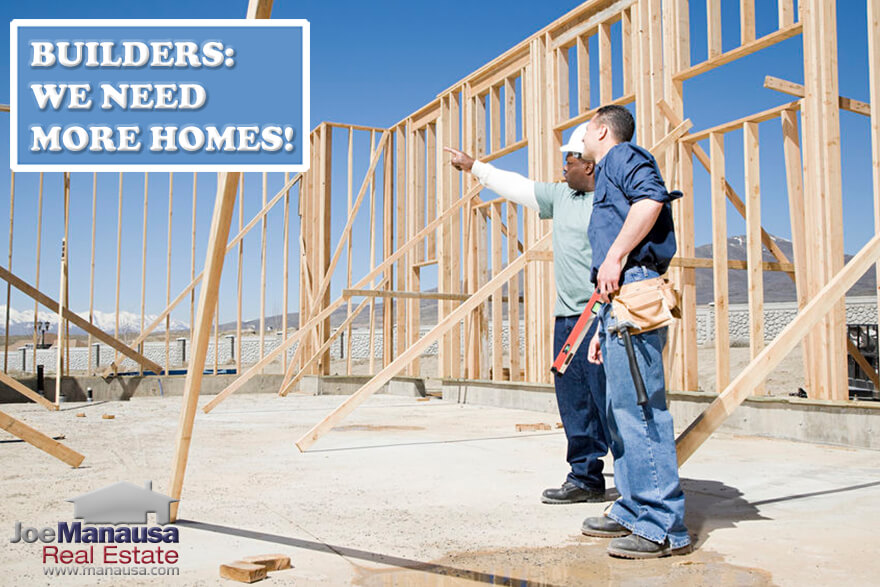 We need more houses in Tallahassee, so consider this a shout-out to all homebuilders to make us some more!
The inventory of homes for sale in Tallahassee is far too low, and that means there are buyers who are ready to move yet have nowhere to go. Today's post starts with all new homes for sale in Tallahassee and then delves into the rate that new homes are being listed for sale.
New Construction Homes For Sale In Tallahassee
New Construction Entering The Tallahassee Housing Market
As you saw from the list of new home construction above, there is not a whole lot going on in Tallahassee.
The graph below shows the trend of new homes entering the market as well as the average price trend (trend means the one-year average for both measurements).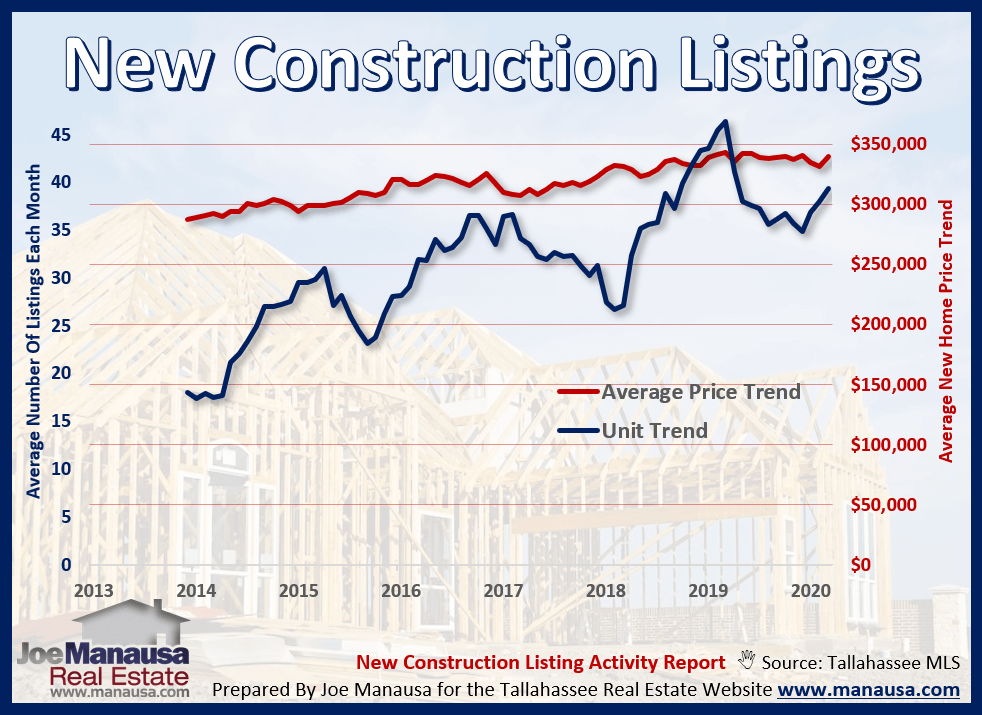 The average number of homes being built each month is on the rise, and if all we had for data was this graph, one would think we are not far from an all-time high number of new homes being built.
Unfortunately, that is not the case. Our current average of just under 40 per month is far lower than the 150+ per month we averaged in the 1990s and far below the overzealous building that we saw after the turn of the century. Unfortunately, the losses incurred 15 years ago still have builders and bankers a little squeamish about another bubble (watch this video if you have concerns about a new bubble forming).
Please Do Us A Small Favor
We work very hard to produce daily content for our long-time readers and first-time visitors. We provide this information for free, hoping to earn your respect and trust and the right to one-day help you when selling or buying a home. Can we get your help spreading the word about our blog?
If you like the content, would you please like it or share it using the Facebook button at the beginning of the post? This simple action will be greatly appreciated! THANK YOU!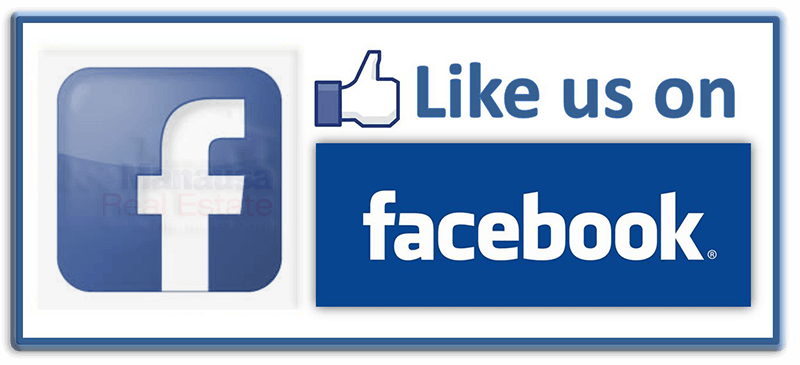 Also like us on Facebook at https://www.facebook.com/joemanausarealestate/
Both New And Existing Listings Are Too Few
When we look at all fresh new listings (both new construction and existing homes that have not been recently listed for sale), we see that the amount of houses being listed for sale is the second-lowest in the past 7 years, and yet the demand is the highest.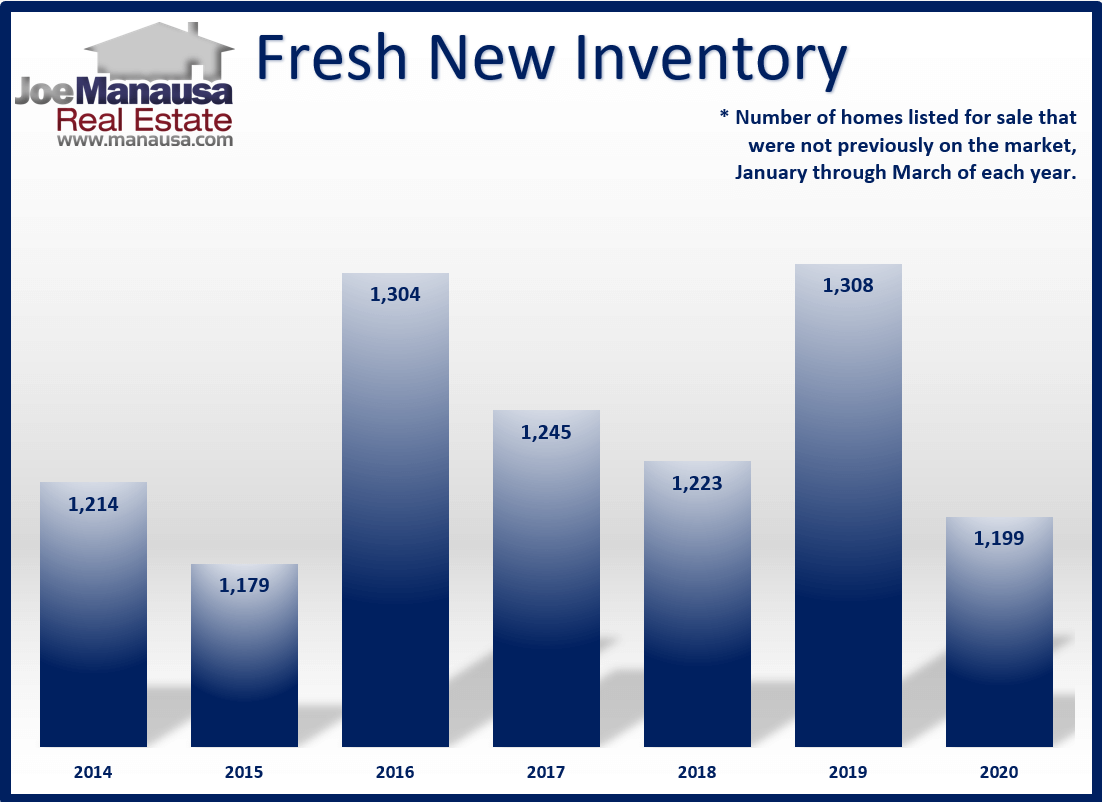 Right now, there appears to be a slow-down from existing homeowners entering the market due to fear of the pandemic, and that makes perfect sense. But the ones that are entering the market are getting sold for top dollar and buying replacement homes with historically-low mortgage interest rates.
My recommendation for those who were planning on moving this year (but who have been stalled by the pandemic), give us a call and let us discuss some of your options. You might be amazed at what you can do today.
As for our readers who are homebuilders, talk to your lenders about producing more inventory when the pandemic allows. Even prior to new construction slowing due to health concerns, the pace of new homes being brought to the market was far too slow. There is a great opportunity for builders who bring the right homes to the market.
Recent Video Housing Market Reports Top 10 Tallahassee Neighborhoods
If you want to know where homebuyers chose to live in 2021, then this video was produced specifically for you. Follow along as I share the top-ten selling communities in Tallahassee in 2021, with insight on what it costs to live in each neighborhood as well as the number of homes that sold.
Joe Wrote The Book On How To Sell A Home Today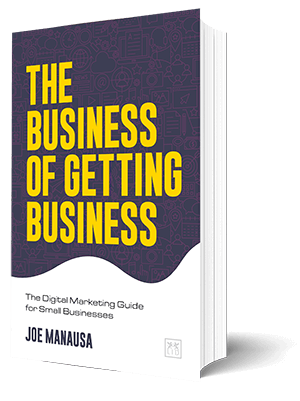 "Location, location, location' is no longer a competitive advantage. Digital marketing and going direct to consumer have made all geographical boundaries obsolete. The Business of Getting Business is a must-read modern-day survival guide for any local business to get to the next decade. Local businesses are on death ground.
They can either take a stand and re-invent themselves by embracing the digital frontier and have a chance to survive the overwhelming odds of digital direct-to-consumer capabilities that have erased all local and national business distinctions, or they can choose business as usual and accept certain death.
The Business of Getting Business is the critical survival guide for those that choose to dig in and fight."
– Anthony Noto, CEO, SoFi and former COO, Twitter
Get the book that explains it all, in a manner that is understanding to all, even technology neophytes. It's available on Amazon, a trusted source for consumers.