Two Tips For Understanding Home Valuation
Posted by Joe Manausa on Thursday, November 4, 2010 at 11:55 AM
By Joe Manausa / November 4, 2010
1 Comment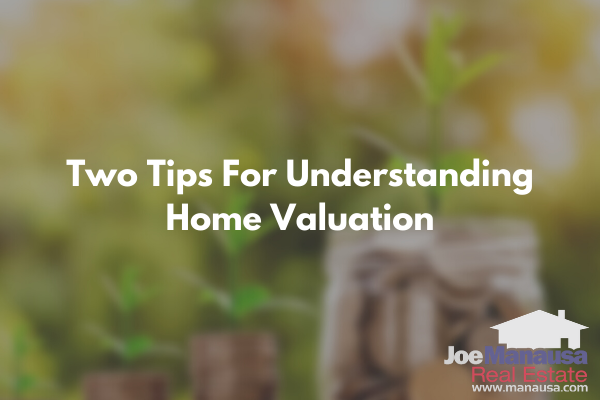 Too many homeowners do not know how to price their home to sell, so they are languishing on the market with no conceivable chance of being sold. The art and the science of home valuation is not nearly as tough as it seems, the key is understanding which trends to monitor and how to determine the strength of both the supply and demand for similar homes.
Home valuation is all about competition. We all love our homes and we all have a tendency to believe that our own personal homes are special, and to an extent, all of them are unique and special.
But to people who are looking to buy a home, it is all about supply and demand. Home buyers get to consider all of the houses on the market, and they are going to find the right home that fits their needs and budgets, and then they are going to try to get as good a deal as possible.
In order to perform a successful home valuation on a property, one needs first to think like a buyer. Understanding the process that a potential buyer will go through will better help a homeowner position the property best in the highly competitive market. A simple way to look at this is to first understand these two important points:
Buyers select a price range
Sellers select the competition
Home Valuation Tip #1: Buyers Select A Price Range
Consider the last time that you purchased a home. If it was in the past ten years, then most likely you started your search on the internet. The National Association of REALTORs conducted a survey of homebuyers last year that showed that 94% of buyers used the internet when buying a home. Why is this so important to know?
On most internet property search tools, the location is the first criteria used to reduce the list of homes for sale on the market, while price range is the second. This is very important to understand, as every dollar added to a home's asking price might just remove it from a homebuyer's property search. If you don't show up in the search, then your property will not get viewed and it certainly won't be purchased by the buyer doing the search.
Home Valuation Tip #2: Sellers Select The Competition
The initial result of most property searches online is a list of homes with a picture of the front of the home, most often sorted by asking price. The lower your asking price the better your home appears when compared to the rest of the homes on the list. The key to selling a home today is to get more viewings, both online and in your home, so home sellers must ensure that they are the most attractive home in the list of homes with the same asking price range.
Think about it. If you try to stretch your asking price (so you can get every last dollar out of your home), then the homes on the list appearing with yours will be nicer and more valuable, thus the likelihood of your home being chosen for a live viewing will be reduced. Fewer buyers viewing your home will most often result in fewer offers.
The Science Of Home Valuation
So how do you determine the range of values in which your home should sell? The answer depends on the direction of the market and the liquidity of the market in your particular price range.
If the housing market in your area is appreciating, all you really need to do is find recent home sales for homes similar to yours in size, amenities, and location, and then apply the appreciation factor to your property. If liquidity is abundant (meaning many sales have occurred in your price range), then you will be able to accurately determine the likely market value for your home.
If the housing market in your area is depreciating, you could find recent home sales for homes similar to yours in size, amenities, and location, and then apply the depreciation rate to your property. If liquidity is abundant (meaning many sales have occurred in your price range), then you will be able to accurately determine the likely market value for your home.
But if you are in a market like we have today, where both home values and the number of home sales is falling, you have to take a more aggressive approach. You have to do the home valuation as shown above for a depreciating market, but then you also have to closely compare this result against the current listings of homes for sale on the market. The rate at which homes are selling in your price range will tell you how you must be priced compared to your competition.
Use Home Valuation To Expose Motivation For Selling
For example, if 2 homes "like yours" are selling each month, then you need to be one of the top two best buys on the list of homes similar to your own. If not, you most likely will not sell this month. Not exactly rocket science, right?
But what if only two homes are selling each year (low liquidity), what do you do? The key is to ensure that your home represents the single best "deal" on the market in your price range. If you do this, you have the best chance of being one of the two homes that sell.
If you are unwilling to price your home this aggressively, you most likely will not sell and you should strongly reconsider putting your home on the market. If every "low motivation" home seller would leave the market, buyer selection would be reduced, and market forces would help stabilize prices.
Value movement is all about supply and demand, and right now, the real estate market has too much supply. If you are unwilling to sell your home for its current home valuation, then leave the market until values return or until your motivation to sell has been changed.
---
Joe Manausa Real Estate is a brokerage company headquartered in Tallahassee, Florida. Its unique business model provides specialists to both home sellers and home buyers, and the results speak for themselves. JMRE has significantly more 5-star reviews on google than any other local competitor. Joe Manausa Real Estate is a leader in internet marketing and utilizes search engine optimization, email marketing, social media and data analytics to get their clients' home sold faster and for more money than any other Tallahassee brokerage firm. For more information, visit www.manausa.com or call us at (850) 366-8917.
Please Do Us A Small Favor
We work very hard to produce daily content for our long-time readers and first-time visitors. We provide this information for free, hoping to earn your respect and trust and the right to one-day help you when selling or buying a home. Can we get your help spreading the word about our blog?
If you like the content, would you please like it or share it using the Facebook button at the beginning of the post? This simple action will be greatly appreciated! THANK YOU!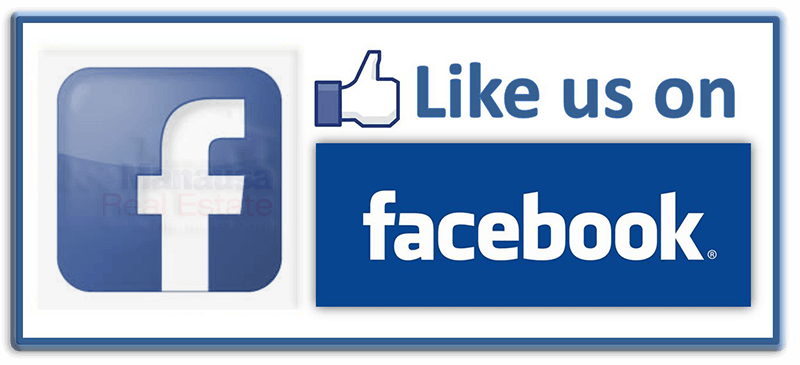 Also like us on Facebook at https://www.facebook.com/joemanausarealestate/
Joe Wrote The Book On How To Sell A Home Today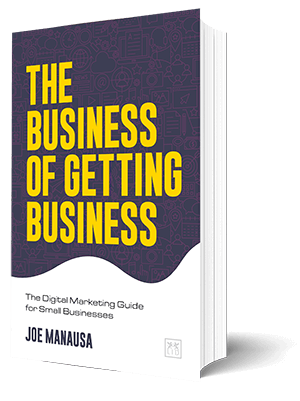 "Location, location, location' is no longer a competitive advantage. Digital marketing and going direct to consumer have made all geographical boundaries obsolete. The Business of Getting Business is a must-read modern-day survival guide for any local business to get to the next decade. Local businesses are on death ground.
They can either take a stand and re-invent themselves by embracing the digital frontier and have a chance to survive the overwhelming odds of digital direct-to-consumer capabilities that have erased all local and national business distinctions, or they can choose business as usual and accept certain death.
The Business of Getting Business is the critical survival guide for those that choose to dig in and fight."
– Anthony Noto, CEO, SoFi and former COO, Twitter
Get the book that explains it all, in a manner that is understanding to all, even technology neophytes. It's available on Amazon, a trusted source for consumers.

Think all REALTORS are alike?
Read what people are saying about working with Joe Manausa Real Estate! You can see thousands of real customer reviews reported on Google, Facebook and Zillow at this link: CLICK HERE FOR REAL ESTATE AGENT REVIEWS.