Predicting Future Home Sales
Posted by Joe Manausa on Thursday, September 25, 2008 at 9:48 AM
By Joe Manausa / September 25, 2008
Comment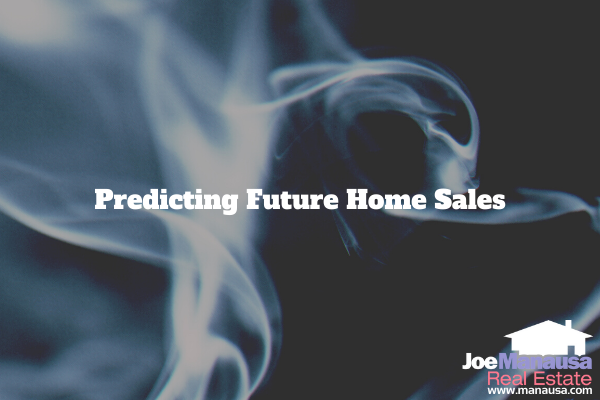 Having posted my real estate blog article on predicting future home sales, I am encouraged to see the great feedback that readers are providing. For the most part, it appears that readers accept the notion that homes sales correlate to population and population change. However, there are some great points made by readers which challenge the veracity of the model. So today we'll take a look at the feedback and see if we can't further the discussion / exploration of a model that will help us anticipate the number of home sales in Tallahassee for the coming years.
Super Insight Into Tallahassee Real Estate
We received some great feedback from yesterdays real estate blog and I strongly recommend you review the feedback. Much of it was as insightful as anything that I have posted. Here are a few snippets that I will focus upon today:
Lending Restrictions Will Affect Real Estate Sales
From Dave: "One thing that I think is important to investigate is your "control" group of the 1990s. In your summary paragraph, you suggested that this group (1990s) may not be indicative of "normal". Personally, I believe that in the next few years lending restrictions and tightening credit could cause a buyer squeeze that is vastly different than what the buyers of the "control" group experienced."
From Steve #2: "I noticed that the period above the trend line for the discretionary purchasers also coincides with the period where interest rates were low. To graph that would be difficult, because you'd need an inverse of interest rate to make it work."
Both Dave and Steve make great points. Using the 1990s as the control group was arbitrary, but it was also my only option. Accurate data on home sales is not available for years prior to 1991 (to my knowledge). However, if this model were maintained and updated for the next 50 years, the "expected home sales ratio" would continually adjust and would be accurate.
Steve's point about the higher activity of discretionary purchasers during great interest rate cycles is supported in this model. When I covered the concept of "Outside Influencers," mortgage interest rates was high on that list. This is normal and this is why we see peaks and valleys in the discretionary buying cycle.
Tallahassee Real Estate Is A Local Market
From Steve #1: "we have to throw out the old paradigm that "all real estate is local." That paradigm worked well in the days before NINJA loans and subprime securitization. Now, the macro environment will have a much bigger effect on our local market than ever before."
From Chuck: "I think another 10 years of sales/census data would be helpful…27 years, versus 17 years…although one could make a case for the current crissis and subsequent Fed remedies being "new and different". Here's a question for you: I was once taught that RE tends to have 7 year cycles…it would seem to fit with your graph somewhat…what do you think?"
From Steve #1: "The Mainstream Media will flood us with constant and relentless negative stories about real estate for years to come. This is bound to influence prospective buyers - especially first-time homebuyers. There is already a negative perception growing about real estate; imagine what it will be like after reading two more years about poor, hapless victims facing foreclosure after their jobs got outsourced to a Third-World country."
As usual, Steve #1 brings some strong insight to this discussion. But rather than refuting the model, again I see these points supporting the outside influencers. Tallahassee's housing market, like all others, is made up of owner-occupied homes and rentals. The reason that we say that real estate is local is because the owner-occupied portion of our market is more than 1/2 the homes. Of the tenant properties in town, many of them are owned by local investors.
But Steve is right, more and more of the investment money streaming into the Tallahassee real estate market is coming from well outside of here. To say the real estate is purely "local" would be wrong and the investment side of the business is becoming less and less local each year. So how does this affect the model..... not at all. If the population is growing, more homes will sell. More tenants or more owner occupants will be entering the market. If the population is shrinking, I believe the opposite is true.
Employment Opportunities Affect Tallahassee Population
From Steve #1: "Florida's economy is going to be really hurt by this downturn. The State will lose millions in both property tax revenues and sales tax revenues. We all know what happens in Tallahassee when the State loses significant amounts of revenues. Tallahassee's unemployment rate is great right now, but I don't think that will continue. I'm already hearing about some downsizing."
Again, Steve makes an observation with which I completely agree, our economy is getting crunched by this downturn. If the downturn leads to unemployment as Steve suggests, then I believe lost jobs will reduce our rate of population growth (and maybe lead to population reduction). This is also fundamentally supported by the model.
Visit The Tallahassee Real Estate Blog Tomorrow
Please read tomorrow's conclusion to this great topic. Due to time constraints, I will have to finish it tomorrow. Any feedback posted here that is relevant will be covered tomorrow, so please comment below.
---
As a reminder for those who subscribe to the Tallahassee Real Estate Blog by email, some embedded pictures and videos might not be appearing in your email and you might need to click the title header to go to your browser where all will be visible. Additionally, if you would like to respond (leave a comment) to this article, you will need to "click through" to the blog site to post your feedback.
Keep checking out the Tallahassee Real Estate Blog every day for updates that include charts, graphs, and analysis of the Tallahassee real estate market.
If you like this Article then please subscribe to my
blog through a full
RSS feed
,
or you can
. You will be able to stay informed about the happenings in the Tallahassee Real Estate Market. You can also subscribe to this blog and have it delivered by
Email.
Please Do Us A Small Favor
We work very hard to produce daily content for our long-time readers and first-time visitors. We provide this information for free, hoping to earn your respect and trust and the right to one-day help you when selling or buying a home. Can we get your help spreading the word about our blog?
If you like the content, would you please like it or share it using the Facebook button at the beginning of the post? This simple action will be greatly appreciated! THANK YOU!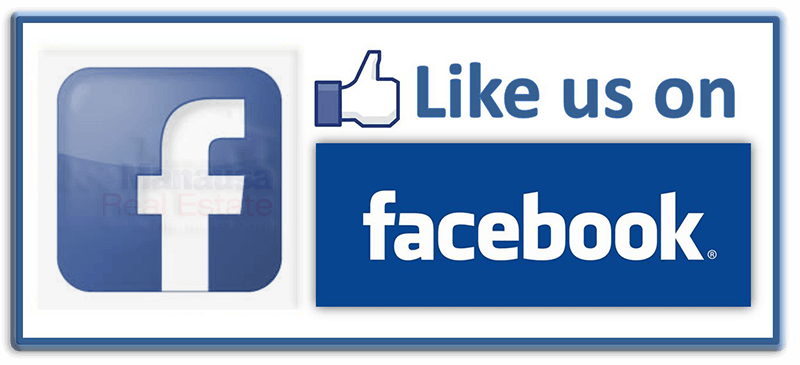 Also like us on Facebook at https://www.facebook.com/joemanausarealestate/
Joe Wrote The Book On How To Sell A Home Today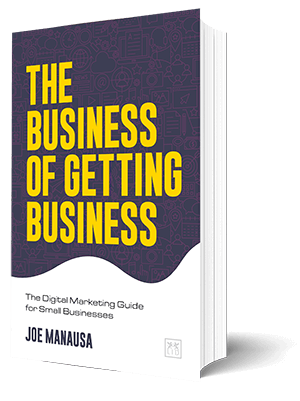 "Location, location, location' is no longer a competitive advantage. Digital marketing and going direct to consumer have made all geographical boundaries obsolete. The Business of Getting Business is a must-read modern-day survival guide for any local business to get to the next decade. Local businesses are on death ground.
They can either take a stand and re-invent themselves by embracing the digital frontier and have a chance to survive the overwhelming odds of digital direct-to-consumer capabilities that have erased all local and national business distinctions, or they can choose business as usual and accept certain death.
The Business of Getting Business is the critical survival guide for those that choose to dig in and fight."
– Anthony Noto, CEO, SoFi and former COO, Twitter
Get the book that explains it all, in a manner that is understanding to all, even technology neophytes. It's available on Amazon, a trusted source for consumers.

Think all REALTORS are alike?
Read what people are saying about working with Joe Manausa Real Estate! You can see thousands of real customer reviews reported on Google, Facebook and Zillow at this link: CLICK HERE FOR REAL ESTATE AGENT REVIEWS.