7 Tips To Sell Your Home For Sale By Owner In 2019
Posted by Joe Manausa on Monday, February 18, 2019 at 5:53 AM
By Joe Manausa / February 18, 2019
Comment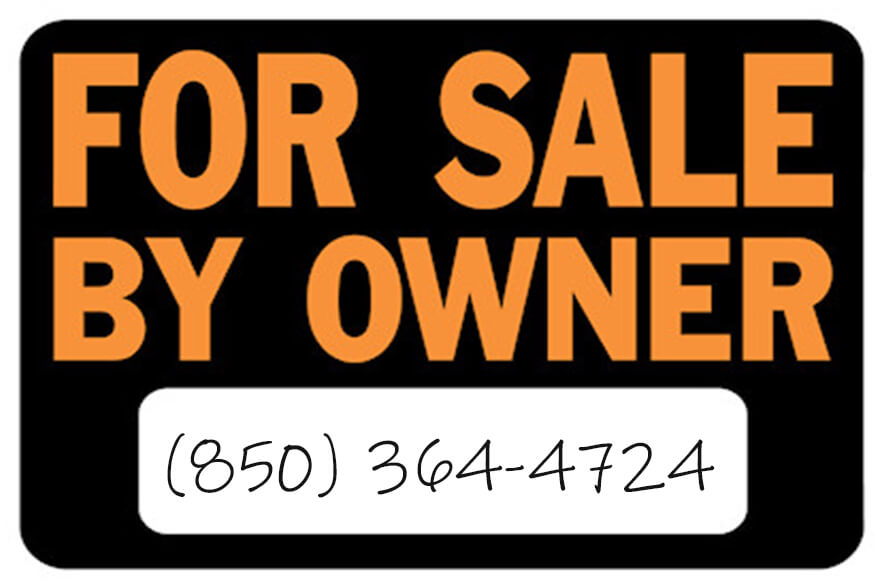 Most of US housing is in a sellers' market right now, so we expect growth in the "For Sale By Owner" (FSBO) segment. There are and will be plenty of homeowners who want to try to go it alone.
Most of the statistics that I am able to find online show poor results for FSBOs, whether you are looking at average sales prices or the success rate of sellers. But there are always some who do what it takes to find success, selling their homes for top dollar without having to pay an agent.
It has always been my experience that the majority of home sellers who do what good real estate agents do are able to sell their homes. All they need is the right plan.
7 Tips To Sell Your Home FSBO In 2019
The only differences between a FSBO and a real estate agent are knowledge and experience. Experience takes time to gain, but you can get all the knowledge you need right here.

Research Current Market Conditions - You can determine the value of your home fairly accurately by doing research on the internet. So many websites offer valuations tools, but these are rarely accurate. You should search homes similar to yours, and the ones that will work best for you fall into one of two key-value categories: Homes currently for sale with which your home must compete, and very similar homes that have sold to give you a baseline for what an appraiser might say.
Your research should not be limited to the computer. Next weekend, go out and visit selected open houses (some agents still do these) and try to get inside of the nicer homes priced the same as you hope to ask for your home. How do they compare? If you were a buyer, which home would be top on the list (try not to sell yourself on yours ... you already bought it!). Sometimes it is hard not defending the value of your home, but you want to know the truth and it is critical that you discover the prices that your competition will be offering.

Know Your Product - Hire a home inspector to come out and do a full-blown inspection of the home, before you even put it on the market. This will allow you to identify problems that need to be addressed.
Don't make the common homeowner mistake. Some sellers think that they can sell the home "as is" and not have to do repairs. Technically, this is true. Financially, not so much.
The mistake in this logic is assuming that buyers won't inspect the home before they purchase it. Additionally, many home buyers want "ready homes," so they do not view or purchase homes that need work. This means less-than market-ready home sellers often are dealing with investors only, and investors expect to buy at a discount.
When homebuyers do discover repairs, they will expect a price concession that exceeds the cost of the repairs, in order to be compensated for the additional effort required to buy your home. Remember, all issues with your home need to be addressed, whether through your repairs or through a price discount, so don't create a negative starting point for your house.
One thing you need to understand right up front is that the only differences between you and a real estate professional or another "For Sale By Owner" are knowledge and experience. Experience is tough to gain but knowledge is available here.
I talk to people regularly that sell on their own. It's hard work, involves a lot of time, some expenses, and requires a sound plan. This book will help you develop a winning plan and empower you to collect all of the equity in your home. Just tell us where to send it!

Understand Buyer Behavior - You might never have sold a home, or maybe you've sold one a long time ago, so you might be wondering what home buyers are like these days! Understanding homebuyers is a very critical element of selling a home.
I will tell you that the good news is that buyers have not changed. They have all the same emotions running as they have had in the past, and all the same hopes, fears, excitement and worries as ever. Buyers haven't changed.
But the tools that buyers use have changed a lot. In fact, the changes in technology have totally changed the process that buyers use to find a home. Home sellers need to know what changes are required in order to lure many prospective buyers to their homes.
I like to tell my home selling clients that "to sell to a buyer, you must think like a buyer!" Observing the activities of homebuyers gives sellers a clear roadmap for attracting them to a house that needs to be sold.
Too often, sellers do not recognize that they are competing with all the other sellers out there who have similar homes. A great analogy can be seen in car sales. If you are selling a used Chevy Tahoe, then you are competing against all the other Chevy Tahoes out there. But you are also competing against used Ford Expeditions, GMC Yukons, and other similar large SUVs. To get a car sold, you have to be priced attractively within the group of cars that you are competing against.
What are you doing to make the buyers think your house is the best value? You are not just competing against homes for sale in your neighborhood, you are competing against all similar homes in a geographic range that buyers would consider living. Even if the homes are miles away, they still might be competing with you for the same group of buyers.

Targeted Marketing - A targeted marketing campaign will allow you to go directly to these buyers and present your case! Most US housing markets have way more sellers than buyers, but you can gain a leg-up on your competition by targeting the buyers that are ready to make a decision today.
Here's a thought that you should really ponder: Most real estate listing agents will tell you "I'll put your home in the MLS, and on realtor.com, and on trulia.com, and on Zillow.com, and on all the real estate websites. In fact, I'll put your home on more than 500 websites!"
Now to me, that sounds like massive exposure. How about you? 500 websites that all attract people interested in real estate. Sounds like a good plan, right? Well, consider this. In 2018, more than 34% of all listed properties on those sites failed to sell! Ouch! I guess being massively exposed is not the answer.
Targeted exposure is bringing those "ready buyers" on the internet to your house on the internet. That's right, you need a single property website so that you can present your home to those ready buyers right away.
I recommend a full-featured, free or cheap single property website that you can have up and running right away. Targeted marketing is about herding the right buyers from across those 500+ websites and bringing them to your home.
Many sellers have a "build it and they will come" mentality to getting a home sold, and that is just a poor methodology that rarely works today. The fact is, we know where the buyers are, and we have to take the home to the buyers. I refer to this as "herding buyers" to your house.
Of course, prior to computers, the methods that were used to drive traffic to each real estate listing were very different than the ones that we use today. But the processes that defined each method has not changed one iota!
You see, marketing is marketing. Marketing is about spreading the word, about moving people to take a step, to create interest and desire. Marketing is about herding buyers across the world to a very important location in time and space. And that is what successful real estate marketers do to get a home sold, so that is what you need to do as a "For Sale By Owner" if you want to sell your home fast, and for top dollar!
We used to herd buyers that we found in newspapers, magazines, and specialty publications, but the internet changed all of that. We now have to travel the dusty plains of the internet to find 94% of the free-roaming buyers who need to be brought to our home pasture.
While you cannot possibly reach all channels that a top real estate marketing professional utilizes, you can certainly reach enough to get your home sold! It's all about your network. While you probably know that you could post a link to your single property website on Facebook, Twitter, and other social media, but did you know that you can actually pay to get more people to see those posts?
That is how you target buyers for your home. Use Facebook to help you identify the buyer profile you are seeking, and then pay to ensure that your post is seen by everybody in that profile. If they are looking for a new home, they'll see yours and check it out on the website that you've created.
YOU CAN SELL A HOME ON YOUR OWN!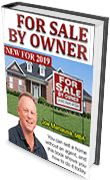 One thing you need to understand right up front is that the only differences between you and a real estate professional or another "For Sale By Owner" are knowledge and experience. Experience is tough to gain but knowledge is available right here.
Tell us to whom and where to send our 59-page resource book below, and we'll help you get started gaining the knowledge you need.

The Importance Of Scheduling - Online marketing is an active process, one that requires daily work. Now I know what you might be thinking … "I don't have to do all of this, I can just sell it with a sign in the yard and an ad or two in the paper!" Well … you're right, you can.
Of course, you will reach so few of the ready buyers for your home, it is likely that you'll only reach the investor market or a lone buyer. The key to getting top dollar today is attracting multiple buyers; make them bid against each other for the right to buy your home. Of course, you could always negotiate with the one buyer and likely have to offer a healthy discount to procure a contract. But remember, you chose to sell your house on your own in order to save money, so passing all the savings on to the buyer (and then some) doesn't make sense. You do all the work, and you get less money when you sell the home? Certainly, that cannot be your plan, right?
Part of your scheduling requirement is a posted schedule for viewing opportunities. Your competition has a full team of real estate agents that are prepared to show the home at the convenience of any buyer, but you most likely (have a life) and will not be available at the beck and call of every buyer. By posting a schedule of available times for viewing, you will be able to get your home seen by the people most ready to buy it.
Most sellers want to try a higher price when they first hit the market to sell their home. I believe this is a mistake, but if it is one that you are dedicated to making, then create a pricing schedule. You should have a schedule prepared before you even begin, and it will dictate your pricing changes required and on what dates they will occur. This is not a published schedule, rather it is one for you alone, and it will keep you on the time schedule that you desire to be sold.
All of your schedules should be prepared and completed before you hit the market. The activity that you will encounter once your home is officially for sale will keep you plenty busy, you don't want to mismanage your time because of a lack of preparation. The Sell Your House On Your Own Training Course will help you with these critical schedules.

Contracts And Negotiation - Many new home sellers are shocked when they discover all the paperwork that is involved in selling a house today. My office created hundreds of hours of tutorials and video guides for our real estate agents to become experts at the contracts we use, so this is not a trivial manner. Remember, you will not be an expert negotiator if you are using a 20-page form in which you are not familiar. You might think you've negotiated a spectacular sale, only to find yourself paying tens of thousands of dollars towards the buyers closing costs (because you missed the small print on page four of the contract).
At a minimum, you should study the local board of Realtors contract, as 92% of homebuyers use a real estate agent (this includes the ones that buy a "For Sale By Owner"). But you also should pick up a generic contract from the local office supply store for the possibility that no real estate agent is involved in your sale. The Realtor contract is copyrighted, and you don't want to have to pay all of your commission savings to an attorney to defend you for using a contract for which you did not have permission.
You should also seek out a competent real estate attorney (not just a good attorney, but one who handles real estate closings and contracts on a regular basis) to help ensure that you are not giving away the farm or leaving yourself open to a lawsuit with the agreement you execute with the buyer.

Consider Safety - It is sad that we have evolved to a point where a safety plan is needed when selling a home, but please heed my advice. You can sell your home and for the most part "enjoy the process," but a little preparation is necessary.
If you have a spouse, partner, or roommate, make sure everybody understands the schedule and do not put somebody in a position of meeting a stranger alone at the home. Real estate agents work alone with buyers all the time. But we have a system that reduces most of the risk.
Unless you personally know the person asking to see your home, make sure you qualify them first, and then schedule them to see your home when you and somebody else will be there. If you are single, get a friend to help you. If you live with somebody else, make sure two or more people are there to receive any visitor who is unknown to you. Don't let them stroll through the house alone, rather guide them through the home and ask them questions (this will also help promote a sale of your property).
Also, before you publish pictures of your home online, take a close look to ensure that you are not providing a visual shopping list for thieves. You'll be a fairly easy target, as they'll know what is inside your home and they'll know that if you are not available for a showing that your home will probably be unguarded. If you have nice artwork or jewelry, ensure that they are not visible in any promotional images that you use.
How To Sell Your Home FSBO (For Top Dollar)
Follow the tips above and you'll be well on your way for a successful FSBO experience. Of course, if you want even more information to make sure you are ready to sell your home, just download our free FSBO eBook, it has everything you need.
FREE Resource: How To FSBO Your Home Today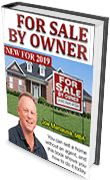 Get the whole 58 page For Sale By Owner eBook. It's free, and it has all the information you need to sell your home on your own today!
Don't make the mistake that the majority of FSBOs make ... hitting the market unprepared. At best, you'll fail to sell your home, or worse, you'll sell your home for less than you could have pocketed by hiring a real estate agent.