Creative Home Selling - Taking A Lesson From Wall Street
Posted by Joe Manausa on Sunday, April 6, 2008 at 5:41 PM
By Joe Manausa / April 6, 2008
6 Comments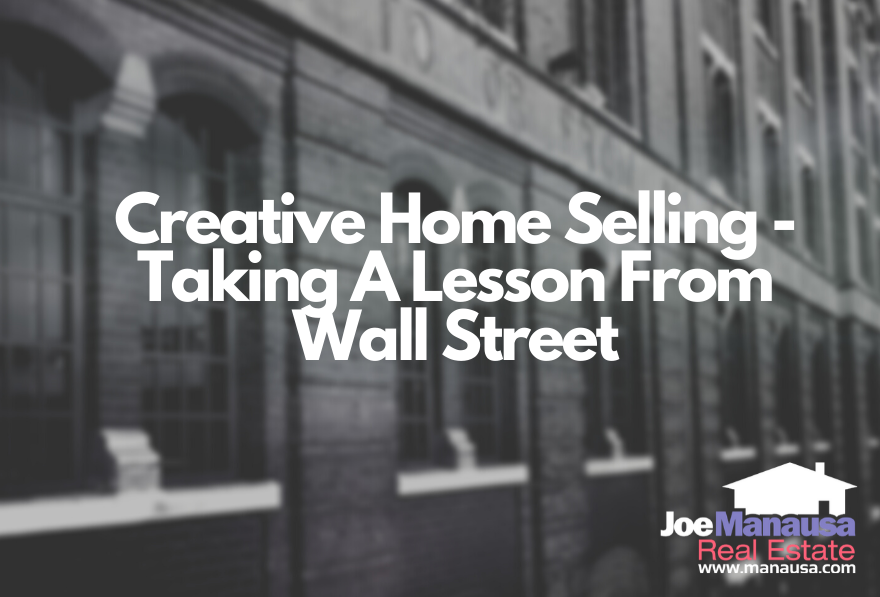 In today's tough real estate market, where Sellers seem to far outnumber Buyers, it is important to have a complete "bag of tools" when you desire to sell a home in Florida.
Creative Financing - A Required Skill For Realtors
Today, I will focus on an instrument that is fairly common on Wall Street that we do not see very often on "Main Street," and that is the Zero Coupon Bond. For those readers who do not invest their money in bonds, I will briefly define a zero coupon bond as an investment that generates no monthly payments, but rather accumulates interest and is repaid in full, plus interest, on a future maturity date. If you would like a much better definition of the zero coupon bond, just follow the link preceding this to the Wikipedia site.
So, how do we apply the zero coupon bond to selling a home in the Tallahassee real estate market?
The best way to explain this is with a real world situation in which two excellent Joe Manausa Real Estate Realtors were able to creatively sell a home that had been on the market for a rather long-time.
We had a home on the market (names and dollar amounts have been changed to protect the sensitivity of the transaction) listed by our office which had been listed by a previous office for nearly one year. The Sellers (Mr. and Mrs. Seller) were in desperate need of a sale, as they had already committed to moving out of the Tallahassee real estate market. They owed $400,000 and felt they needed at least $50,000 to purchase their new home in the next market. While they had a $600,000 appraisal on their home, they had failed to get it sold while listed previously at $575,000.
We explained to Mr. and Mrs. Seller that they were seeking to sell their home to a very tiny portion of the home buyers in Tallahassee. With our median sales price being less than 1/2 of what they were seeking, we felt that the Sellers needed to do some creative marketing and offer creative financing in order to attract more buyers. We have learned that many more buyers exist for a home if we can satisfy one of two problems, cash issues and/or credit issues. A buyer with cash issues has good credit and can afford to make a home payment, he just does not have the required cash to close on the transaction. A buyer with credit issues might have plenty of cash, but might not have the credit to qualify for a loan or might lack the income required to make the entire mortgage payment.
Selling A Home With A Zero Coupon Bond
We offered the Seller's home for sale at $560,000, but put the word out through our network that creative financing was available. In fact, a buyer could buy the house for $560,000, but have payments as if he had only paid $500,000 for the home! How is this possible....enter the zero coupon bond.
We found a buyer who very much loved the home, but fell short of qualifying for the home due to income restraints. This buyer had very good credit and had sufficient cash to close on the home, but not enough cash + borrowing ability to get it closed. So here is how we structured the transaction:
The Seller was able to walk away with nearly $56K from this sale, more than enough to close on their new home. Additionally, they were able to realize the top amount of money (full asking price) for their home.
The buyers were able to buy more home than they expected, while keeping their payments at a with which they were comfortable.
So what were the terms of the zero coupon bond? The Sellers and the Buyers agreed to $65,000 at 3.25% interest for ten years. That means that the Buyers will owe $89,500 in ten years. Should the Buyers refinance or sell the property prior to that, they will be required to repay the entire principal balance ($65K) plus the accumulated interest at the time of the refinance or sale.
This transaction worked out very well for both parties. We continuously seek to find "win/win" solutions so that we can help Sellers out of their homes by bringing more potential buyers to a market that is currently heavier on housing inventory than it is on active buyers.
---
Please Do Us A Small Favor
We work very hard to produce daily content for our long-time readers and first-time visitors. We provide this information for free, hoping to earn your respect and trust and the right to one-day help you when selling or buying a home. Can we get your help spreading the word about our blog?
If you like the content, would you please like it or share it using the Facebook button at the beginning of the post? This simple action will be greatly appreciated! THANK YOU!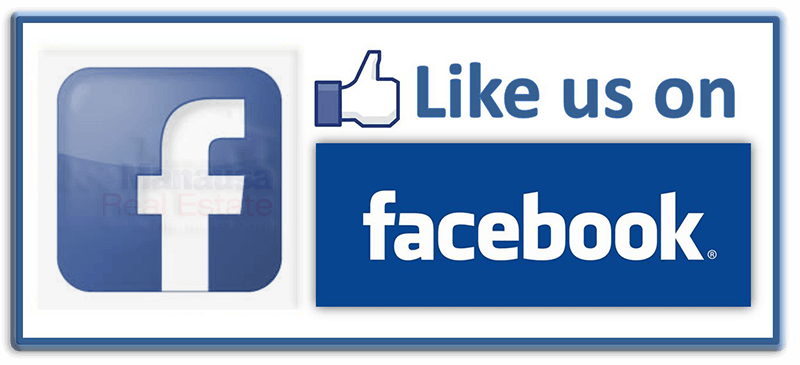 Also like us on Facebook at https://www.facebook.com/joemanausarealestate/
Joe Wrote The Book On How To Sell A Home Today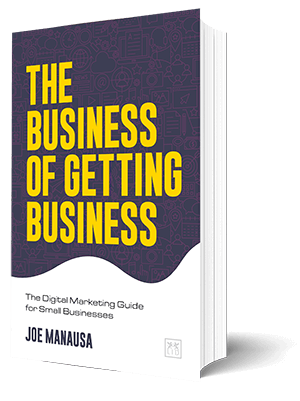 "Location, location, location' is no longer a competitive advantage. Digital marketing and going direct to consumer have made all geographical boundaries obsolete. The Business of Getting Business is a must-read modern-day survival guide for any local business to get to the next decade. Local businesses are on death ground.
They can either take a stand and re-invent themselves by embracing the digital frontier and have a chance to survive the overwhelming odds of digital direct-to-consumer capabilities that have erased all local and national business distinctions, or they can choose business as usual and accept certain death.
The Business of Getting Business is the critical survival guide for those that choose to dig in and fight."
– Anthony Noto, CEO, SoFi and former COO, Twitter
Get the book that explains it all, in a manner that is understanding to all, even technology neophytes. It's available on Amazon, a trusted source for consumers.

Think all REALTORS are alike?
Read what people are saying about working with Joe Manausa Real Estate! You can see thousands of real customer reviews reported on Google, Facebook and Zillow at this link: CLICK HERE FOR REAL ESTATE AGENT REVIEWS.