Do You Buy A Home Now Or Wait For Falling Prices
Posted by Joe Manausa on Tuesday, June 9, 2009 at 10:12 AM
By Joe Manausa / June 9, 2009
2 Comments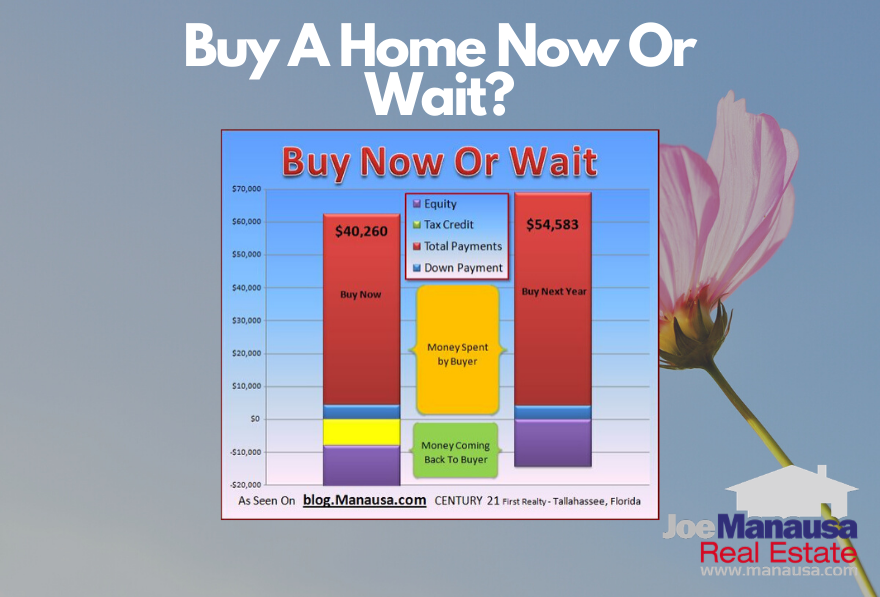 Last week we discussed home affordability in the Tallahassee real estate market and we found that home affordability was similar to levels seen in 2004. We discussed the elements that made up home affordability, but we left out a crucial point.
Fortunately, long time reader "Doug" was there to point it out for us. Doug reminded us that for First Time Home Buyers, the new federal tax credit made it a "no brainer" to buy today. The first time home buyer would be able to receive an $8,000 credit against future taxes as well as take advantage of today's lower interest rates.
Being that the Tallahassee Real Estate Blog usually features some sort of analysis, I figured this would make for a good comparative study. Should a first time homebuyer purchase this year or wait another year hoping prices will drop another 5%?
First Time Homebuyer Tax Credit Is $8000 Worth Of Price Stability
The first thing to understand about this tax credit is that you don't have to pay it back. The U.S. Government is truly giving you $8,000 towards the purchase of your first home (if you want more information about the tax credit, there are special reports in the sidebar on the right that you can download). This means that if you buy a home today and sell it later, it would have to lose more than $8,000 in value for the credit to not be a benefit.
Should You Buy A Home Now Or Wait Until Next Year?
Supposed you are a first time homebuyer looking at buying a home for around $150,000. If you used a FHA Fixed Rate Mortgage loan, your purchase would require just under $5,000 out of pocket (if the deal was structured to minimize your out of pocket expenses) and your monthly principal and interest payment would be just over $800 per month.
The following real estate chart compares a purchase of a home today versus the same home a year from now (assuming a price drop of 5%). Since interest rates are already rising, I've used a conservative future rate of 6.75%.
This example compares buying a $150K house today versus waiting until next year and hoping the price will drop another 5%. In the graph, both the tax credit as well as the equity are negative, as the buyer receives this as a benefit.
For the home bought this year, the equity is calculated as the total of the principal portion of the mortgage payment. For the home purchased next year, the equity is the total of the principal portion of the payments, plus the difference in the initial purchase price.
The down payment and the total of the payments are positive, as this is what will be spent during an anticpated holding period of 6 years. Based upon the findings above, this buyer would save $14, 322 by making the purchase this year.
What this information shows us is that if our assumptions hold true, then there is a significant benefit to buying this year to take advantage of the First Time Homebuyer Tax Credit.
As a reminder for those who subscribe to the Tallahassee Real Estate Blog by email, some embedded pictures and videos might not be appearing in your email and you might need to click the title header to go to your browser where all will be visible. Additionally, if you would like to respond (leave a comment) to this article, you will need to "click through" to the blog site to post your feedback.
Keep checking out the Tallahassee Real Estate Blog every day for updates that include charts, graphs, and analysis of the Tallahassee real estate market.
If you like this Article then please subscribe to my
blog through a full
RSS feed
,
or you can

Subscribe by Email

.You will be able to stay informed about the happenings in the Tallahassee Real Estate Market.
Please Do Us A Small Favor
We work very hard to produce daily content for our long-time readers and first-time visitors. We provide this information for free, hoping to earn your respect and trust and the right to one-day help you when selling or buying a home. Can we get your help spreading the word about our blog?
If you like the content, would you please like it or share it using the Facebook button at the beginning of the post? This simple action will be greatly appreciated! THANK YOU!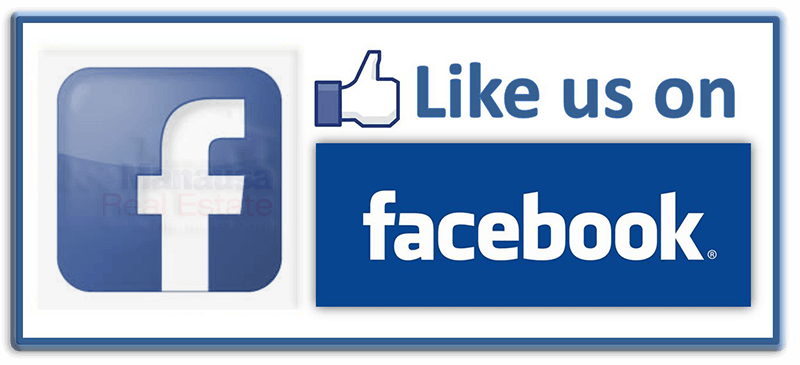 Also like us on Facebook at https://www.facebook.com/joemanausarealestate/
Your Local Expert In Tallahassee
Are you ready to go see a home in this oft-overlooked, amazing neighborhood? Do you have further questions on the Tallahassee real estate market? If so, you can leave a comment below, give us a call at (850) 366-8917, or drop us a note and we'll give you the local information needed to ensure a successful, smooth transaction.
As a local born and raised in Tallahassee with a focus on customer service, I promise you'll find great success when working with Joe Manausa Real Estate, just as have our past customers. You can read thousands of their reviews reported on Google, Facebook and Zillow right here: Real Estate Agent Reviews Tallahassee.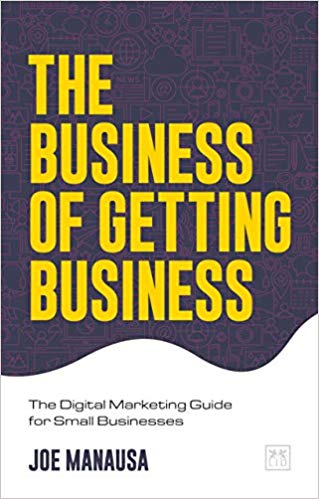 Have you heard about my new book "The Business of Getting Business?" It's a comprehensive guide for small businesses to help them make the move to digital. For those of us who want to survive and thrive in a world where large corporations are taking over, it is a must-read. It's also the perfect guide for how to sell a home in the digital age. You can find it on Amazon (UK) for immediate delivery, or you can go to Amazon (US) to reserve a copy at a pre-US published rate.

Think all REALTORS are alike?
Read what people are saying about working with Joe Manausa Real Estate! You can see thousands of real customer reviews reported on Google, Facebook and Zillow at this link: CLICK HERE FOR REAL ESTATE AGENT REVIEWS.