Have You Seen What's Happened To The Average Home In Tallahassee?
Posted by Joe Manausa on Thursday, July 18, 2019 at 5:57 AM
By Joe Manausa / July 18, 2019
Comment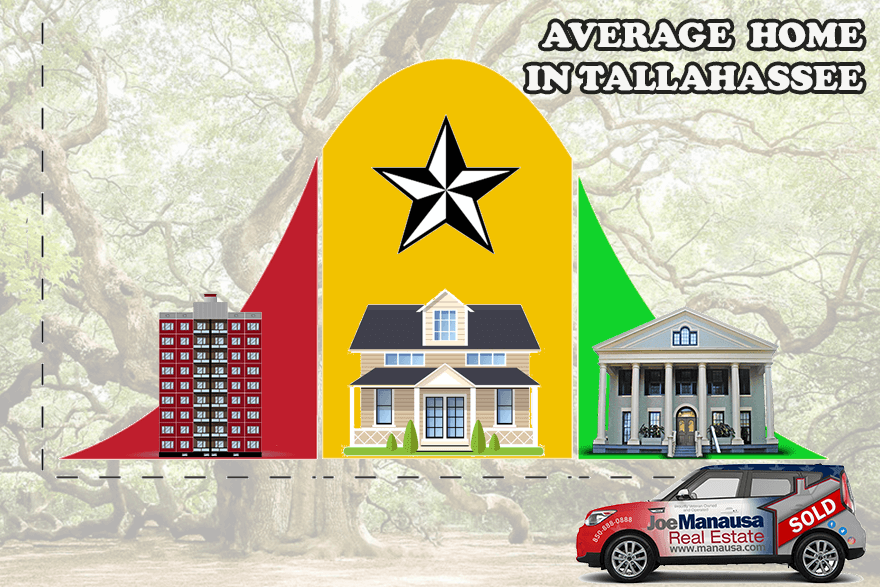 The average home in Tallahassee has been redefined, and its impact should be understood by everybody who has a stake in the Tallahassee real estate market.
Today's report not only shows you the average priced homes for sale right now but also a graphed trend that provides a clear picture of what we should expect from home prices for the years to come.
Average Priced Homes For Sale In Tallahassee
The following list of homes for sale are priced just below, at, and just above the average home price in Tallahassee as of the writing of this report.
Average Price Of New Homes Nearly Doubles Existing Homes
The following graph shows an alarming trend that we wrote about in last week's post about new home construction prices. New home prices are soaring.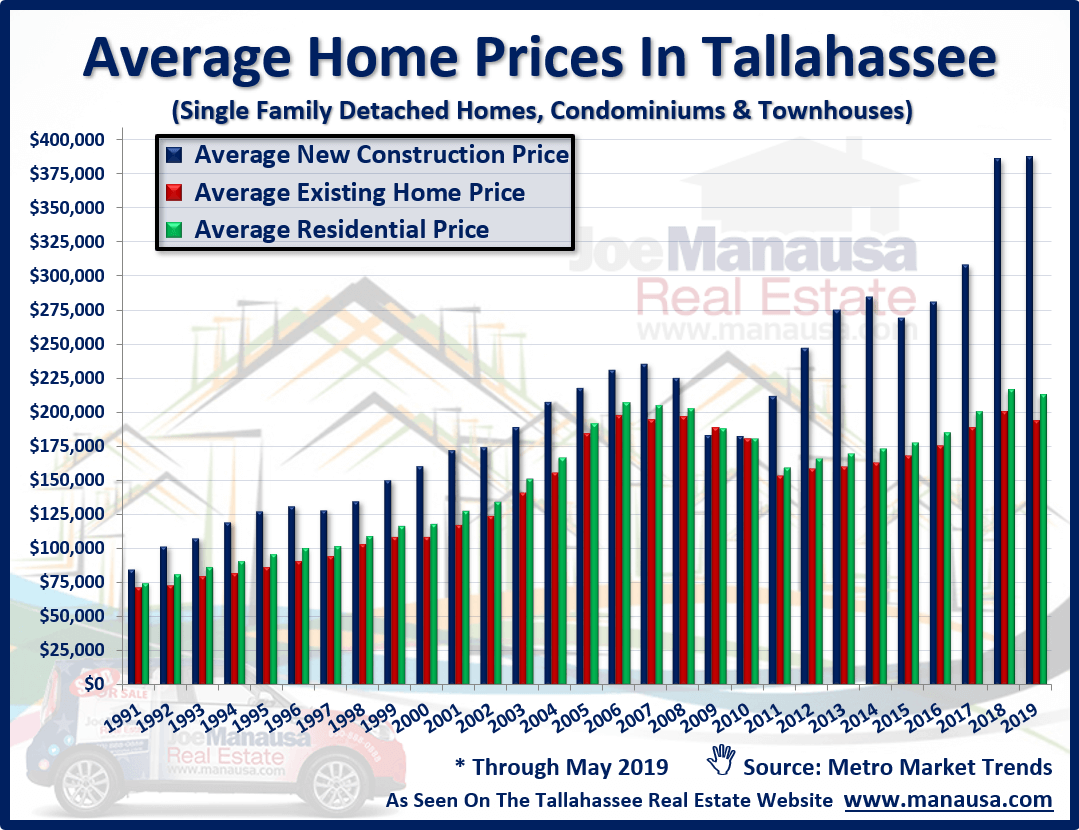 While the graph above shows that new home prices are soaring, you'll note that the average existing home price has actually fallen in 2019 when compared to the average in 2018.
With ninety percent of all home sales coming from the existing home inventory (resales), the overall average home price in Tallahassee has actually dropped. Does this mean that new homes are getting more expensive, but resale homes are getting cheaper?
Actually, no. We track average home prices to see what buyers are spending, but we have to track average home values as well to determine real estate appreciation (or depreciation). Currently, the people buying existing homes are spending a little less than they did last year.
Home Buying For Smart People
A process designed to save you money when buying a home
Something tells us you're just … well … smarter than most people looking to buy a home.
You're not naive, you are looking for a house to call home, and you want to make sure that you love the home you buy, but also get a great value.
In other words, you don't have to be an Einstein to "get" the home buying process. But you do have to be prepared.
We can prepare you

Tallahassee Home Values Continue To Rise
When we perform a study of overall market valuation, we find that values are indeed moving higher.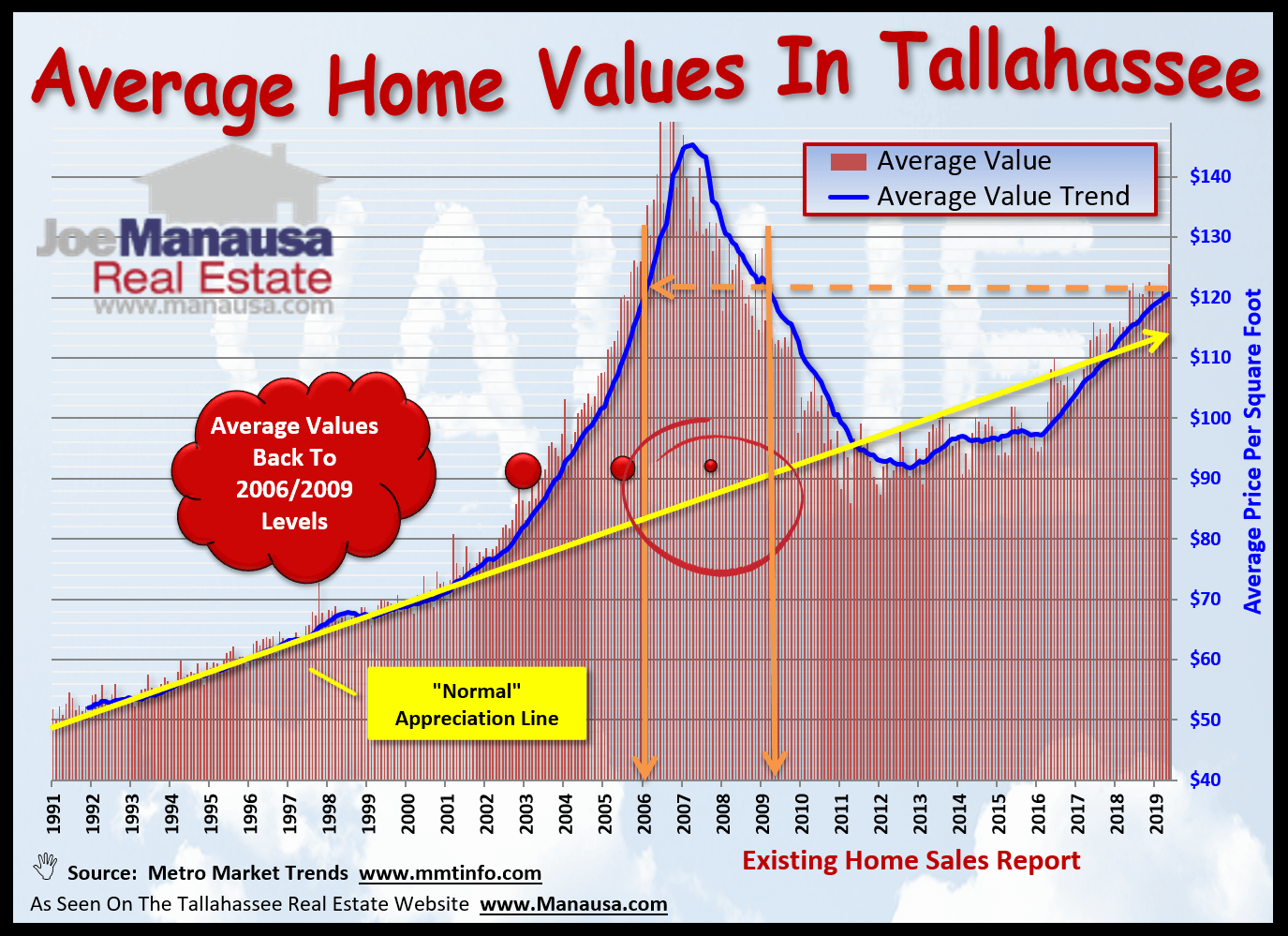 The graph above plots the average price per square foot of homes sold each month from 1991 through May of this year. The blue line measures the one-year average of these values and it is clearly rising.
The average home value today is the same as it was at the beginning of 2006 as well as the same as the average home value after the first quarter of 2009, meaning people who purchased during that 39 month period of time likely paid more for their homes than it is worth today.
As values continue higher, the group of people who purchased or refinanced at higher valuations continues to shrink, meaning that equity is returning rapidly to the market.
We do expect values to continue to rise, as new construction prices drag the existing market higher.
I hope our July 2019 report on the average home in Tallahassee has given you some valuable insight. If not, you can give us a call at (850) 366-8917 or drop us a note and we'll help you with your specific Tallahassee real estate needs.
As a local born and raised in Tallahassee with a focus on customer service, I promise you'll find great success when working with Joe Manausa Real Estate, just as have our past customers. You can thousands of their reviews reported on Google, Facebook and Zillow right here: Real Estate Agent Reviews Tallahassee.
Real Estate Market Information Can Be Overwhelming
That's why Joe breaks the data down into easy-to-understand concepts. Whether you're buying, selling, investing or just interested in the market, sign up for Joe's blog to get the latest Tallahassee real estate updates, straight to your inbox.