4 Important US Housing Market Trends Impacting 2022
Posted by Joe Manausa on Monday, November 29, 2021 at 5:51 AM
By Joe Manausa / November 29, 2021
Comment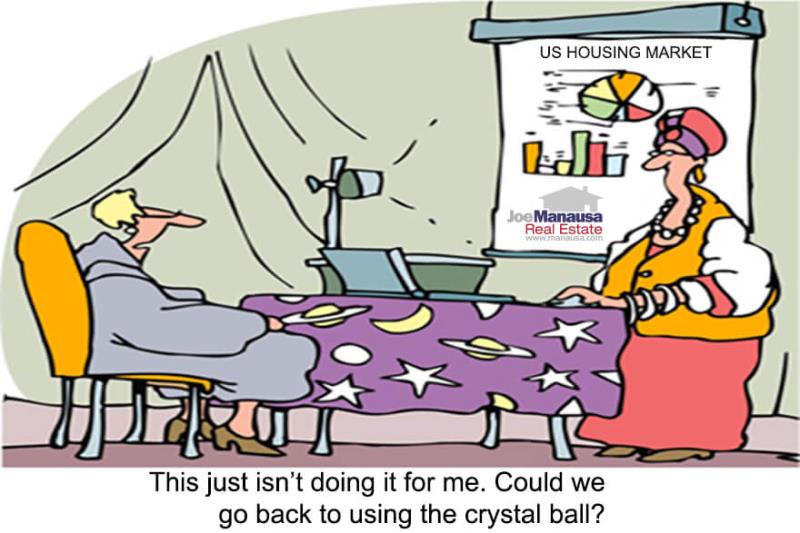 2021 is almost over, and I'm getting questions about my forecast for the housing market in 2022. I usually knock out a housing market forecast in December or January, but I do have some assembled information that will illuminate my leanings in the forecast.
There are several market forces that will impact home sales in 2022, so a simplistic evaluation of just one or two of them can be completely off. For example, how many so-called real estate experts called for the housing market to crash in 2021? Do you think they'll just rewire those forecasts with an expected crash next year?
Here's the thing about forecasts, they require a working knowledge of what consumers face when selling and buying homes. It's these pressure points that I'll share with you as I prepare my forecast for 2022.
State Of The Housing Market
4 Critical US Housing Market Trends
The Real Question You Should Be Asking
With the internet delivering so much information these days, real, fake, and some just so-so, it's easy to get overwhelmed by the fearmongers who want to scare you or the charlatans that want to trick you. Fortunately, there is a way to screen out both, and all you need to do when you hear a real estate news story is to ask yourself:
How will that impact the supply and demand for homes?
It really is that simple. Take what you hear with a grain of salt and remember with all market behavior, supply and demand is the dynamic that determines the direction of values. That's it!
Last year many were calling for a market crash because "millions of foreclosures" were going to swamp the market with inventory. When I heard that my first thought was "how will that impact the supply and demand for homes?" With the market at historically low levels of supply, I felt that (from a market standpoint), a few million foreclosures could help balance the market and stop runaway appreciation. And that is what I reported.
The key is to take the news that you hear and apply it to the filter of all market knowledge. I have been saying for years that there is no new housing bubble forming, we're just not dealing with the same set of converging forces that we saw in 2006. So when you reading about the housing market, ignore those that state a fact (real or imagined) and then show you why that singular issue is going to cause a housing market meltdown.
In my preparation for a soon-to-be-published US Housing Market Forecast For 2022, I have assembled four points that impact the supply and demand for homes at the national level and critique them based upon information that is available today. If you feel that I have left an important issue out of my report, please comment below or call, text, or email me so that I can be better prepared for my annual forecast.
Get Our Free Market Update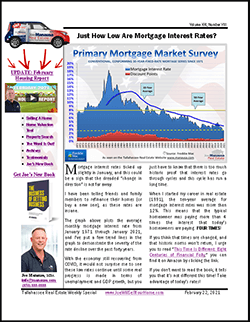 Other buyers, sellers, lenders, and real estate agents have this critical information, and now you can too!
Get immediate access to our most recent newsletter.
Let more than 30 years of experience work for you with charts, graphs, and analysis of the Tallahassee housing market.
Each Monday morning we send out a simple, one-page report that provides a snapshot of the Tallahassee housing market. It only takes 2 minutes to read, but it gives you better market intelligence than most real estate agents possess. Just tell us where to send it below!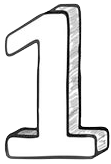 Population & Demographics Changes -
The US population continues to grow, so we know we need more residential units being built and sold. It's not rocket science, people need shelter so if the number of people grows, the number of shelter transactions must grow too.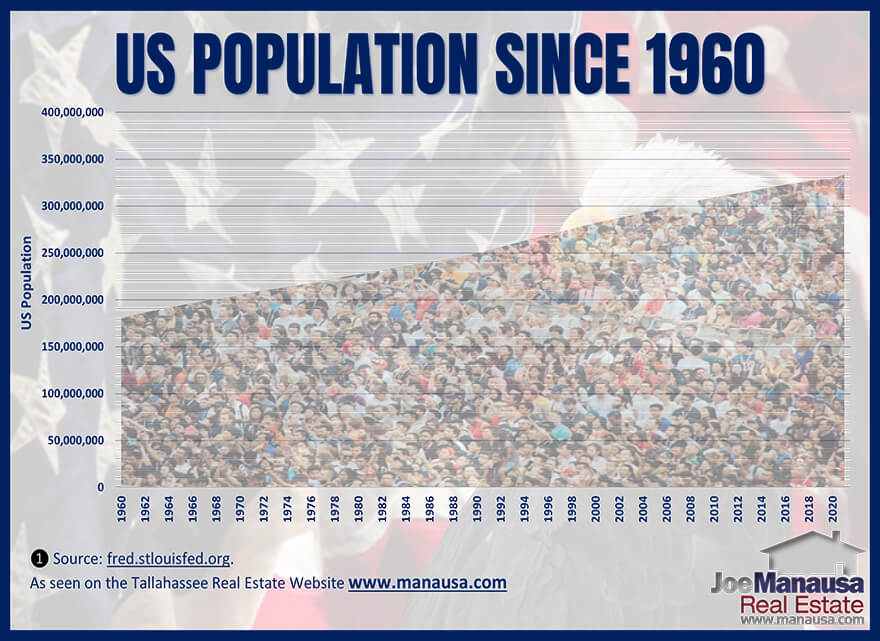 The size of the population is a primary reason why there are more home sales in an area like Tampa, Florida with several million people than there are in my market area (Tallahassee, Florida) with several hundred thousand people.
The US is growing, though it appears as if the growth rate is receding slightly. The continued growth of the population suggests that we will see the continued growth of the housing market, though population growth in itself does not mean the market is immune to market corrections.
Who Is In Those Houses?
While the overall growth of the population does impact housing, it is the demographic changes occurring that will have a stronger impact on home sales in the coming years. Perhaps the greatest demographic change is in the group of people most likely to buy a home.
The following was taken from "The State Of The Nation's Housing" which is published by the Joint Center For Housing Studies Of Harvard University., and it shows why the changing of the guard, from Baby Boomers to Millenials, will have a strong impact on the housing market now and for several years into the future.
The report states:
"Demographic changes favor homeownership. The Census Bureau's most recent population estimates point to strong growth in the number of 30–44 year olds, the age group most likely to purchase homes. In addition, the economic fallout from the pandemic has had a relatively modest impact on higher-income households, another demographic group likely to purchase homes."
From a population and demographics standpoint, we should expect the demand for housing to continue to rise, as there are more people, and specifically, more people in the home buying demographic with each coming year.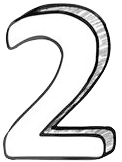 Mortgage Interest Rates
Perhaps the most volatile factor that could impact the demand side of the housing market is the future changes in mortgage interest rates.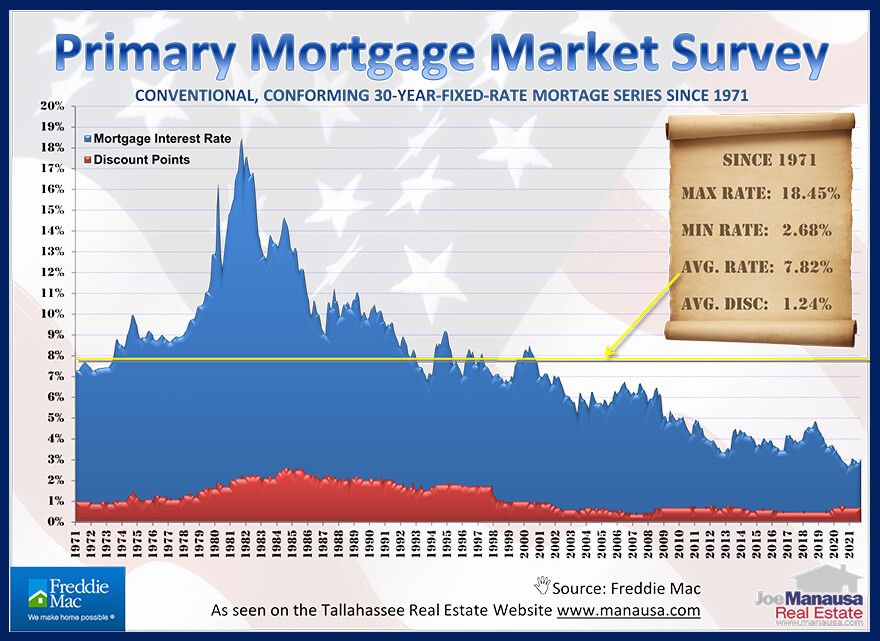 The demand side of the housing market has been heavily fueled by historic-low mortgage interest rates. The graph above plots more than fifty years' worth of average monthly mortgage interest rates, and December 2020's 2.68% is the lowest of the 600+ months plotted. If you closed on a loan in December 2020, you should high-five your family members, because it appears as if you timed the market to perfection!
The reason that mortgage interest rate change scares me so much is that at some point, rates are going to move higher and it will have an immediate detrimental impact on home affordability. Currently, rates remain just slightly above record lows, but they eventually have to start moving higher. Will they move higher in 2022? 2023? Three years from now? I have no idea. But they will move higher.
When mortgage interest rates begin the inevitable move to higher ground, the pace at which rates rise will determine the impact on the market. Rates move one-quarter of a percent higher over the past two months, a significant move yet it has not negatively impacted the market. In fact, it has caused many buyers to become stressed over a #FOMO (fear of missing out).
The pace at which mortgage interest rates rise, when they do begin to rise, will determine how much rates impact the market. If rates move slowly (rising less than 1% each year), there won't be an insurmountable sticker shock for buyers. Remember, as rates rise, home affordability declines.
Even with small moves, I expect to see luxury home sales cool. Though I do not have a national statistic, I can share that among the top 1% of buyers in Tallahassee based upon purchase price, 78% of them borrowed money when they purchased their luxury homes. This group of buyers will be squeezed quickly with rising rates.
I am concerned about rising mortgage interest rates in 2022, and the pace that rates rise will directly relate to the pace of the economic recovery across the country. As I have said in previous reports, the Fed is somewhat trapped with competing interests on mortgage rates.
The Fed will need to keep the funds rate low to help the overall economy recover, but at the same time, it's going to be concerned about runaway appreciation in the housing market. I suspect we'll see rates stay fairly low for the foreseeable future, and it's my belief this will keep the housing market flush with capital for 2021 and 2022 if not longer.
The Economy
For most people buying a home, qualifying for a mortgage is a critical step in the home buying process. One major component of this qualification is employment.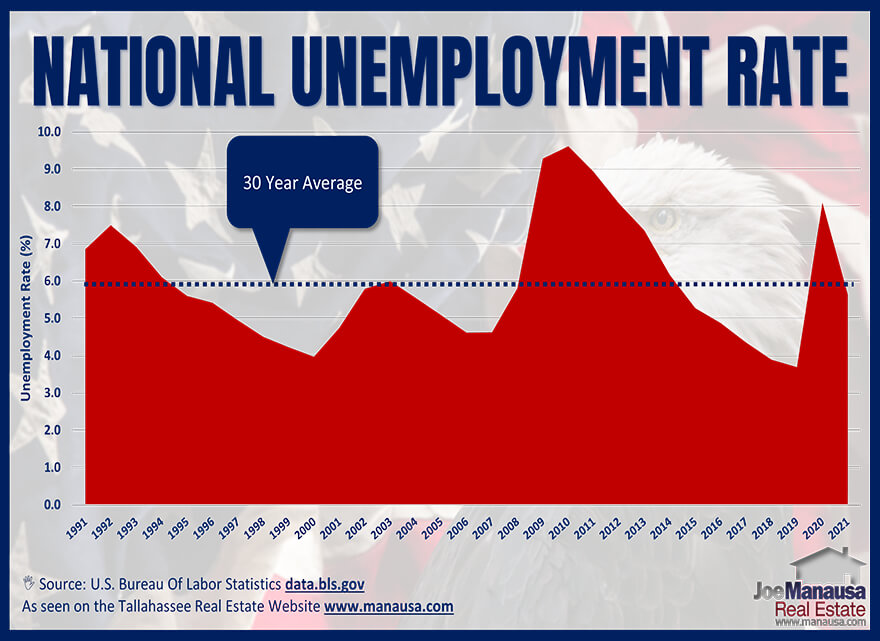 According to the US Bureau of Labor Statistics, the current unemployment rate has fallen again to 4.6 percent in October of 2021. This means the current rate is now below the 30-year average, but roughly 31 percent higher than the pre-pandemic rate of just 3.5 percent.
We have to take in the full picture of unemployment. First of all, I truly feel for anybody who has lost a job for any reason. Though I did not know it at the time, the pre-pandemic economy was one of the best ever when you consider how strong the employment rate was. That is why we are already below the 30-year average in less than 2 years of the pandemic's impact.
Again, with respect to those that have lost jobs that have not yet been restored to full employment, the pandemic did not fairly distribute the losses, as the majority of the remaining losses are for lower-wage jobs that are not a major component of the housing market.
If you want a more in-depth study on lost jobs, I again encourage you to read the Harvard Report, it does a far better job than I can do explaining the impact of unemployment on the current and future housing markets.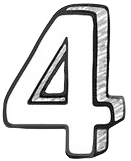 New Home Construction
I have been hoping and begging builders to step up the pace of construction, both locally and nationally. Homebuilders have not kept up with population growth, and it has created a huge void in the housing market.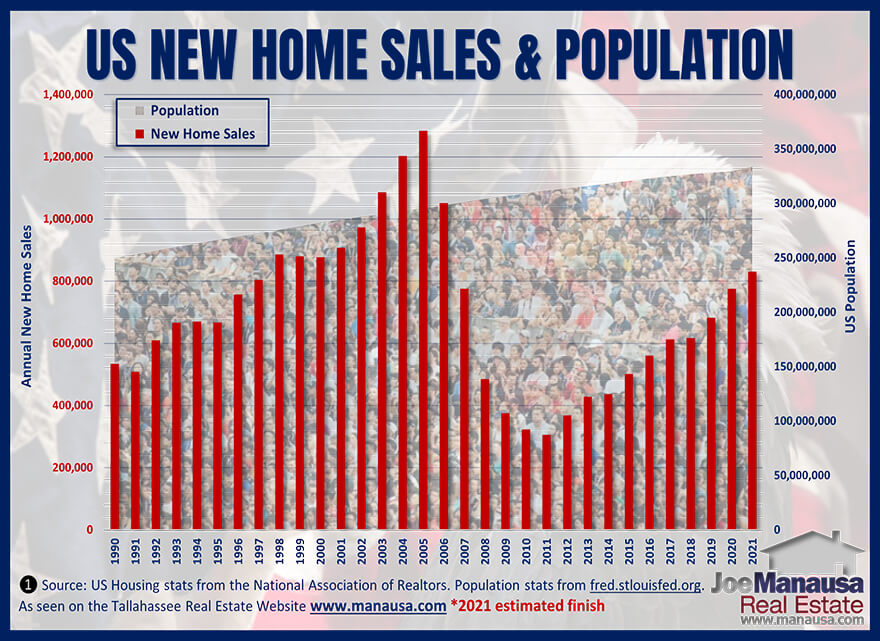 The graph above plots new construction home sales each year against the total population in the US. The number of new homes built and sold is shown in red and measured on the left vertical axis.
Builders stepped up production in the past two years, but it was nowhere near the level required to fulfill demand. Even with heightened demand and historic-low inventories, my estimate for 2021 suggests that builders only produced enough homes to record the tenth-best year on record for the number of new construction homes.
Knowing that contractors build homes to earn their living, I am confident there has to be a reason why the pace of construction is so low.
According to the National Association of Homebuilders, the cost to build homes right now is through the roof, and while existing homes are moving up in value, they are doing so at a slower rate than at which building costs are currently rising. We'll have to take a wait-and-see position for builders to heavily return to the housing market.
I do believe builder costs will not continue to rise as fast as will existing home prices, so I'm expecting new construction to gain momentum. Builders might have to pay close attention to the supply of distressed homes entering the market to ensure that we don't see the market flip to an oversupply at some price points.
Recent Housing Market Reports
Current Supply And Demand For Homes
So we've looked at four key factors, and you have to ask yourself "how will each impact the supply and demand for homes?"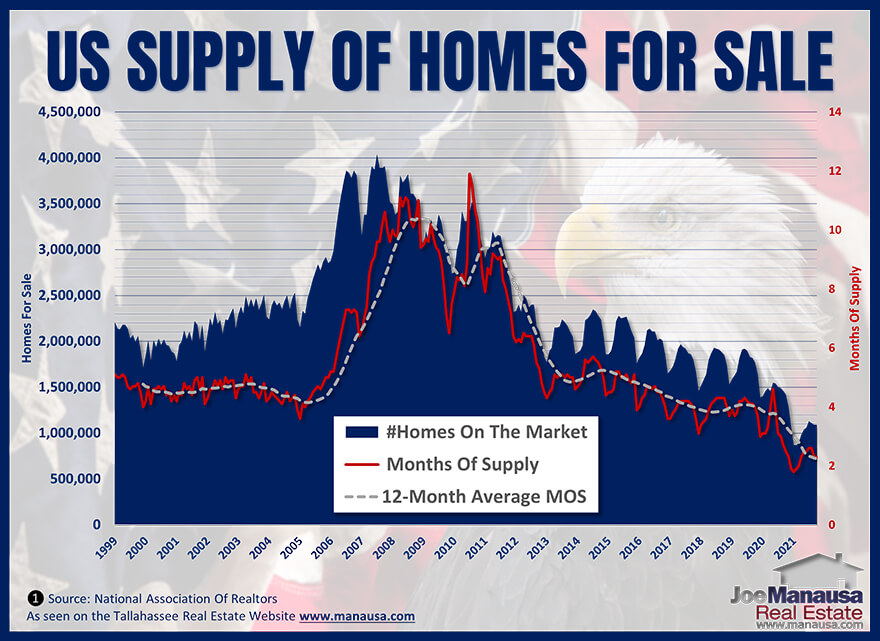 The graph above plots the supply of homes for sale each month in blue, and then measures the relative supply in red (supply, relative to the current rate of demand). The red line shows clearly that the relative supply of homes for sale is at an all-time low. This is the reason that most markets are experiencing bidding wars on most properties priced below the top 15% of the market.
This historic-low level of inventory means that the market is nowhere near the condition it was in back in 2006 when demand began to fall. The supply of homes for sale back in 2006 and 2007 was approaching 4 million homes, whereas, in October, there were just over 1 million homes (a decline of 23% when compared to October 2020)! This market is grossly under-supplied, that's why the red line has collapsed to a frightening level near 2 months of supply.
This low inventory level exists because there are not enough new construction homes in the pipeline to alleviate the shortages in the market. I will be so bold as to say that barring a huge run-up in mortgage interest rates, builders will not be able to bring balance to this market within the next few years.
The problem (lack of inventory) is one that has now migrated from the "for sale" market to the "for rent" market causing soaring rents and thus a start of a home affordability crisis. Expect to see housing begin to dominate economic media before the end of 2023.
Your Local Expert In Tallahassee
When moving to, in, or from Tallahassee, you will fare better if you work with a local expert. We are here to help. If you have further questions on the Tallahassee real estate market, you can leave a comment below, give us a call at (850) 366-8917, or drop us a note and we'll give you the local information needed to ensure a successful, smooth transaction.
As a local born and raised in Tallahassee with a focus on customer service, I promise you'll find great success when working with Joe Manausa Real Estate, just as have our past customers. You can read thousands of their reviews reported on Google, Facebook and Zillow right here: Real Estate Agent Reviews Tallahassee.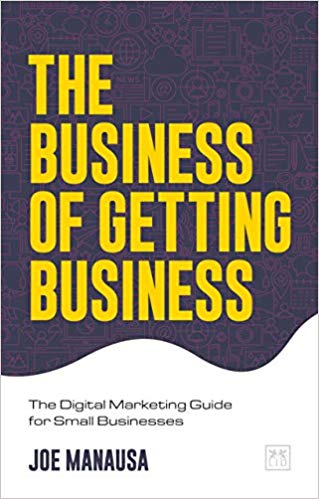 Have you heard about my new book "The Business of Getting Business?" It's a comprehensive guide for small businesses to help them make the move to digital. For those of us who want to survive and thrive in a world where large corporations are taking over, it is a must-read. It's also the perfect guide for how to sell a home in the digital age. You can find The Business Of Getting Business by clicking on any of the trusted retailers below.

Think all REALTORS are alike?
Read what people are saying about working with Joe Manausa Real Estate! You can see thousands of real customer reviews reported on Google, Facebook and Zillow at this link: CLICK HERE FOR REAL ESTATE AGENT REVIEWS.