You Should Be A Cash Buyer In Real Estate
Posted by Joe Manausa on Saturday, June 25, 2011 at 8:04 PM
By Joe Manausa / June 25, 2011
Comment
I have written quite a few articles on how to buy a home in Tallahassee, so this one will be short and sweet, written solely to address a very important strategic point for homebuyers. And that point is ....
You Should Be A Cash Buyer In Real Estate
What, you don't have a couple hundred thousands dollars laying around to use as a cash for a home? No worries ... you can still do this.
Understanding A Cash Offer In Real Estate
A cash offer simply means that a buyer is not making financing a contingency in the purchase of a home. In today's turbulent mortgage markets, many people who would traditionally qualify for a home are not able to get a loan. This means that if you make an offer on a home, contingent upon you getting loan approval from a lender, then the home seller has little confidence in your ability to actually close on the home.
By making a cash offer, you relieve the seller of this concern and your offer will appear much stronger than others the seller might receive that are contingent upon financing approval. I have been involved in many home sales where the seller accepted a cash offer that was not as much money as offers received that were contingent upon financing. Hmm, sounds like the basis of a good strategy.
Making A Cash Offer In Real Estate
So, assuming you do not have all of the funds needed to pay cash when you buy a home, you need to do a few things before you find the home that you want to buy. First, you want to ensure that you are working with a lender that you and your real estate agent trust implicitly. You will be relying on this person to help you get the funds that you need, so ensure that your mortgage lender is somebody that your real estate agent has some positive experiences with.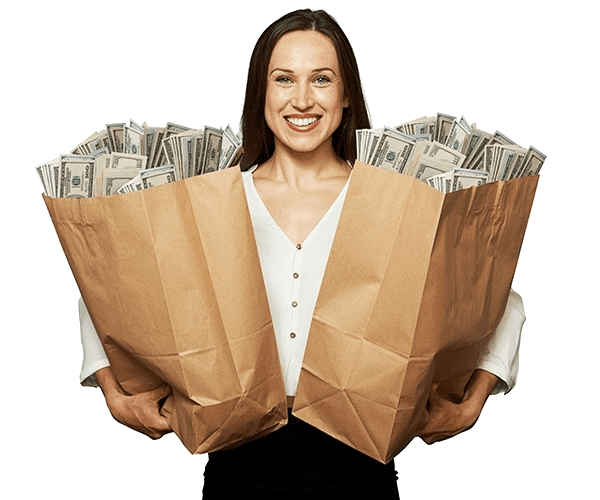 Use a "TBD" loan to give home sellers what they want. Cash! And a fast closing date.
Get fully underwritten approval before you go to contract. This means that your loan is only conditional on your inspection and appraisal. Let us show you how!
You want to get pre-approved with this lender, so that you do not put yourself in any unnecessary risk of default. This pre-approval is like a bag of money, and it allows you to make a non-contingent offer when you find the home of your dreams. Hopefully, you will find a home seller that understands that value of this offer and it will save you money when you buy your new home.