Yun Says Real Estate Market Conditions Just Temporary
Posted by Joe Manausa on Friday, June 24, 2011 at 12:44 PM
By Joe Manausa / June 24, 2011
Comment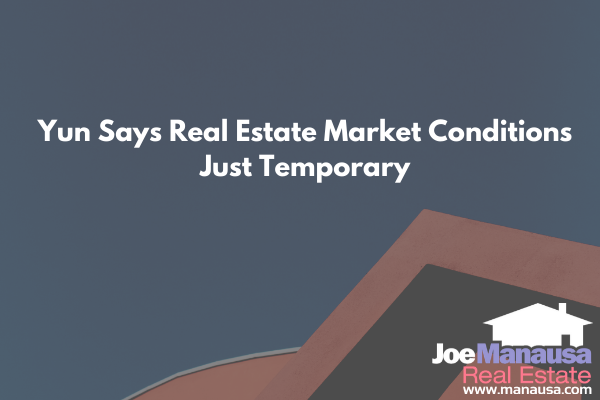 I just finished reading the most recent Existing Home Sales Report by Dr. Yun (chief spin-master for the National Association Of REALTORS®) and was not surprised to see the normal bending and twisting of the housing data to form a "why things are improving" article on real estate. But I was surprised at his conclusion that the problems in the real estate market are temporary.
Just to make sure that my less than stellar grasp of the English language was not failing me, I quickly Googled the term "temporary" to make sure I understood what it really meant:
temporary [?t?mp?r?r? ?t?mpr?r?] adj

not permanent
lasting only a short time
I can happily report that temporary means what I thought it means … "lasting only a short time." If one considers that the age of our planet is about 4.6 billion years, and the humans have walked the earth for about 2 millions years, and the age of the United States is 235 years, then I would agree that these housing market woes are indeed temporary. But if you want to sell a home in the next 5 years, then you will not think the housing market decline is just temporary.
Yun put the brunt of the blame on temporary conditions caused by increased gasoline prices and widespread severe weather, and he went on to claim that the pace of sales in the second half of this year will be stronger than the first half. Of course, he's hedging his bets by knowing the post-Homebuyer Tax Credit period began in the second half of last year, and the corresponding 2nd half of this year will likely see a rebound by first time homebuyers.
But I am not so sure. And I do not have a trade association that I am beholden to, so I would rather just examine the real estate market conditions and report what I see. And what I see is not a temporary condition.
Home Sellers Are More Than Half Of Our Buyer Pool
Yes gasoline prices are too high, and yes severe weather has slowed sales in many regions of the country (first time for that, right?), but the real problem in the housing market is that more than 1/2 of our normal pool of homebuyers is unable to make a purchase. If gasoline dropped to $1 a gallon, we would still have homeowners who owe significantly more money on their homes than what they are worth.
If everybody had the glorious sunshine that we enjoy in Tallahassee year-long, we would still have foreclosures, short sales, and reo properties dragging down home values. Smart homebuyers know the state of the market, and they are proceeding cautiously. And again, this is not a temporary problem.
Pending Home Sales Are Low
When we look at new contracts in the Tallahassee MLS (pending home sales), we see that they are bumping along at the lowest level since we began plotting them in 2008.
Currently, the number of pending home sales in Tallahassee is down 15% from the same time last year, and that means we can expect our year over year home sales to decline by roughly the same amount over the next two months. Not exactly a great start for a stronger 2nd half of the year!
Now you might be tempted to argue that Yun was reporting on the entire US housing market, and my pending home sales graph is merely for the Tallahassee real estate market, and you would be correct. The US Pending home sales report will be published on Monday, and I look forward to seeing if it is showing any signs of improvement over one year ago.
Based upon the most recent pending home sales figures (real estate graph above), I'm wondering what Dr. Yun is seeing. The graph shows a declining trend in new contracts for the US, and the current level is below what was reported one year ago. Of course, the HomeBuyer Tax Credit ended in April of last year, so he might be assuming the rebound will be starting with May of this year. Time will tell, and Monday's US Pending Home Sales Report will be our first clue.
Please Do Us A Small Favor
We work very hard to produce daily content for our long-time readers and first-time visitors. We provide this information for free, hoping to earn your respect and trust and the right to one-day help you when selling or buying a home. Can we get your help spreading the word about our blog?
If you like the content, would you please like it or share it using the Facebook button at the beginning of the post? This simple action will be greatly appreciated! THANK YOU!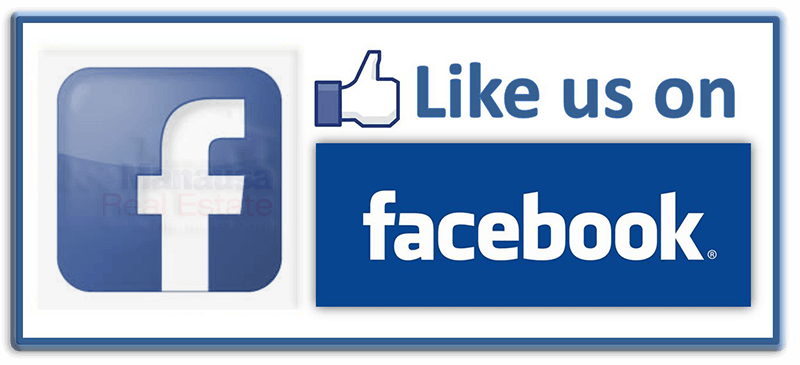 Also like us on Facebook at https://www.facebook.com/joemanausarealestate/
Joe Wrote The Book On How To Sell A Home Today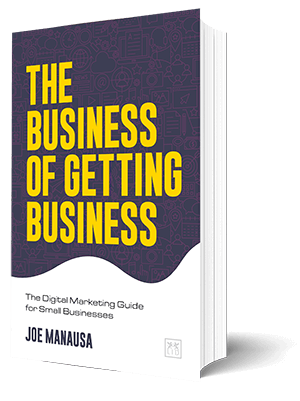 "Location, location, location' is no longer a competitive advantage. Digital marketing and going direct to consumer have made all geographical boundaries obsolete. The Business of Getting Business is a must-read modern-day survival guide for any local business to get to the next decade. Local businesses are on death ground.
They can either take a stand and re-invent themselves by embracing the digital frontier and have a chance to survive the overwhelming odds of digital direct-to-consumer capabilities that have erased all local and national business distinctions, or they can choose business as usual and accept certain death.
The Business of Getting Business is the critical survival guide for those that choose to dig in and fight."
– Anthony Noto, CEO, SoFi and former COO, Twitter
Get the book that explains it all, in a manner that is understanding to all, even technology neophytes. It's available on Amazon, a trusted source for consumers.

Think all REALTORS are alike?
Read what people are saying about working with Joe Manausa Real Estate! You can see thousands of real customer reviews reported on Google, Facebook and Zillow at this link: CLICK HERE FOR REAL ESTATE AGENT REVIEWS.