Why Use A Buyer's Agent For New Construction?
Posted by Joe Manausa on Thursday, November 5, 2020 at 5:51 AM
By Joe Manausa / November 5, 2020
Comment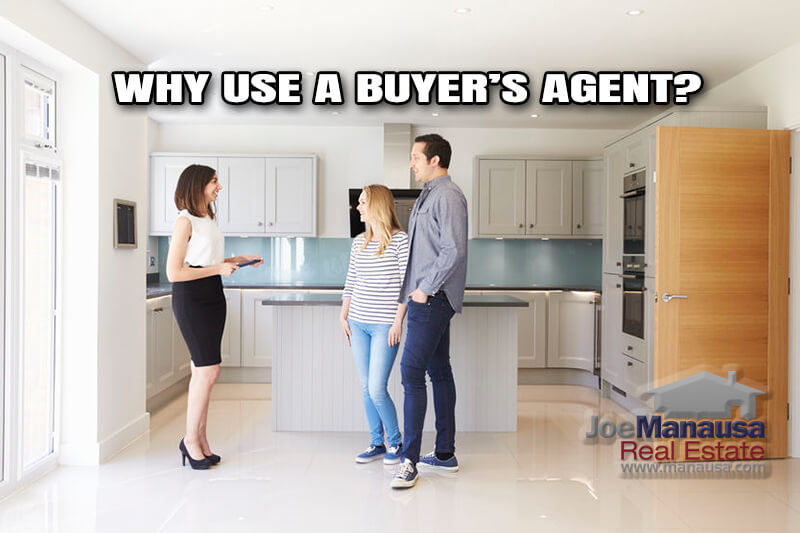 I was recently asked about the benefits of having your own agent when negotiating a deal with a builder's rep. Specifically, she asked why she should use a buyer's agent for new construction?
My short answer is that you should always hire a well-trained advocate to help you buy any real estate.
This article though will specifically address the benefits of having your own advocate when purchasing a brand new home, whether it has already been built or if you want to have one built to your own specifications.
Let's start with a list of all new construction listings in Tallahassee, and then I'll share my reasons and top tips for using a buyer's agent when buying new construction.
New Construction Homes For Sale In Tallahassee
Think Process, Not Payoff
Too often, consumers do not take the right approach to buying a new home. They get caught up in the fun parts (like looking at a bunch of brand new homes with all the shiny new appliances and amenities), and leave some critical elements to chance. It is these overlooked details that often mean lost money or a less than optimal home when it is completed.
Here's what a past football coach once said about being successful, and I think it applies well to buying a new home (or even a used one for that matter).
When asked why he was so successful, he replied:
"Process-oriented thinking as opposed to outcome-oriented thinking: Sometimes you want to win so fast you don't know how to win. Our goal is to get the structure of the staff and the support and resources in place to facilitate a winning plan and get players into the structure and start affecting change now."
You really want to do the same thing.
Get your advocate, support staff, and resources in place before you begin negotiating with a builder, and you'll end up with a much better outcome.
There are a lot of people who endorse Joe for the job of selling your home, from Barbara Corcoran (Star of ABC's Shark Tank) to Preston Scott (host of Tallahassee's top daily "Audio Magazine," as well as the thousands of happy customers Joe has helped in the past. Listen why!
I recently stumbled upon your latest Carrabelle listing. I must say, a home on Florida's Forgotten Coast is bound to be snatched up quickly. Best of luck with getting it under contract soon!

Posted by Barbara Corcoran on Thursday, June 15, 2023
Why You Need An Advocate When Buying A New Home
Here's the scenario most people face when they walk into a builder's model home.
Imagine the scene. Everything around you is shiny-new, and the model is decked out with all the options that will make you drool.
Most likely, you were attracted by the "base price" of the model, but what you see before you is the full nine yards. This home has it all! That means the price that attracted you is not likely the price you will have to pay to get what you see before you.
If you fall into the trap of buying without a representative of your own, here's the group of people you might face.
First of all, you have a builder. Then you have the builder's real estate agent. Maybe not in person, but you'll definitely be referred to the builder's lender. And the builder's title company.
Indirectly, you'll interact with the builder's attorney who has created the contract form that you must use. Will you even know what all the small print means and why it is there? I can tell you from nearly 30 years of experience, the builder's contract was designed to protect the builder, not to protect you. There is language that you are going to want to add to the contract to protect your interests.
Finally, there is YOU.
Of the six people mentioned, how many are there to protect your best interests? How many are your advocate versus those that advocate for the builder? It hardly seems fair, right?
But this five-on-one scenario is how unprepared buyers typically start the new home construction buying process, and it is not an accidental design. It is just smart business by the builder, and it's the builder's process for maximizing profits. That's why you need to have a process of your own.
Before you even go looking at new homes, take the time to interview and hire a buyer's agent who will go shopping with you. If you share your needs, wants, and goals with your buyer's agent, then you know you won't make a mistake when lulled by the exciting features of the new homes that you visit. You won't be hurried to sign a builder's contract that has language you do not understand.
If you want to buy a new home, give us a call and let us help you start the process of successfully buying a new home, without over-paying or paying for options that you do not really want. We'll be glad to assist you when you are ready.
Your Local Expert In Tallahassee
When moving to, in, or from Tallahassee, you will fare better if you work with a local expert. We are here to help. If you have further questions on the Tallahassee real estate market, you can leave a comment below, give us a call at (850) 366-8917, or drop us a note and we'll give you the local information needed to ensure a successful, smooth transaction.
As a local born and raised in Tallahassee with a focus on customer service, I promise you'll find great success when working with Joe Manausa Real Estate, just as have our past customers. You can read thousands of their reviews reported on Google, Facebook and Zillow right here: Real Estate Agent Reviews Tallahassee.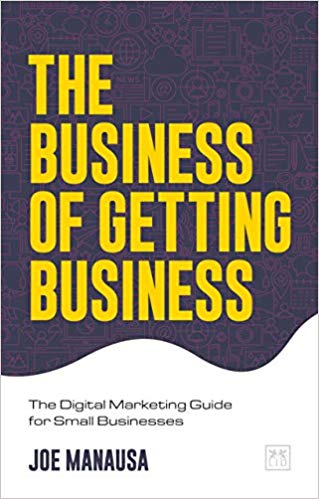 Have you heard about my new book "The Business of Getting Business?" It's a comprehensive guide for small businesses to help them make the move to digital. For those of us who want to survive and thrive in a world where large corporations are taking over, it is a must-read. It's also the perfect guide for how to sell a home in the digital age. You can find The Business Of Getting Business by clicking on any of the trusted retailers below.

Think all REALTORS are alike?
Read what people are saying about working with Joe Manausa Real Estate! You can see thousands of real customer reviews reported on Google, Facebook and Zillow at this link: CLICK HERE FOR REAL ESTATE AGENT REVIEWS.
I recently stumbled upon your latest Carrabelle listing. I must say, a home on Florida's Forgotten Coast is bound to be snatched up quickly. Best of luck with getting it under contract soon!

Posted by Barbara Corcoran on Thursday, June 15, 2023