What Is A Short Sale Going To Do To Help A Upside-Down Homeowner?
Posted by Joe Manausa on Wednesday, July 27, 2011 at 10:37 AM
By Joe Manausa / July 27, 2011
Comment

What Is A Short Sale?
First of all, what is a short sale? This is simply when a seller agrees to a price with a buyer and the net amount of money from the home sale is not enough to cover the mortgage(s) on the property. In this case, approval from the lender(s) is required for the sale to close. In the past, short sales in Tallahassee were seldom seen, as our property values appreciated very consistently and it was rare for a homeowner to be upside-down in their home.
But things have changed. Property values in Tallahassee have dropped 30% since the peak of the housing market, and many people who need to sell a home in Tallahassee owe more on their property than it is worth. With values continuing to depreciate, more and more people will be joining the group of frustrated, upside-down homeowners. They are looking for solutions.
Recently, a friend of mine asked me "what is a short sale going to do for me versus me just renting out the home until it can be sold without a loss? Rather than just explain it to him, I decided to use this often asked question as the basis for a real-world real estate case study. The following analysis was performed to help him make a decision, and the numbers used come straight from today's Tallahassee real estate market. I suspect most markets would find similar results.
Real Estate Case Study: What Is A Short Sale Going To Do For Your Bottom Line
In order to understand the real estate graph below, you need to know the variables that were used to create it. I gathered up current market information regarding rental rates and home values, and then applied them to our long-term projections of the recovery of the housing market in Tallahassee. I plugged them into a 30 year proforma to discover the following information about what is a short sale going to mean financially:
When could the homeowner sell the home and not bring money to closing
How much money would the homeowner still have to invest in the property during the lease period
How much money would the homeowner save if that same amount of money was invested (at a 5% return) rather than into keeping the house
When would the decision to keep the house (and rent it out) become a wise financial decision
The biggest variables in this case study of what is a short sale going to do for a home seller concern future market values and future market rents. For those long-time readers of the Tallahassee real estate blog, you know this is something I both study and write about quite often, so I have used conservative estimates that we have developed from our previous case studies as well as from our daily tracking of the Tallahassee housing market.
Our case study shows property values depreciating over the next three years and then slowly recovering to our traditional appreciation rate of 3% to 4% per year. It also includes an increase in rents of 2.5% per year, which is a conservative estimate based upon previous years.
In order to answer my friend's question about what is a short sale going to do for him, I will share that his home is currently worth about $75K less than what he owes on it, and if he chooses to rent it out, his negative monthly cash flow will be about $500. When I discussed these numbers with him, he concurred that he thought these numbers were correct.
Sell Now Or Become A Landlord And Wait?
Ultimately, the question of what is a short sale going to do for him is really "should he sell the home now, or become a landlord and wait for better times?" The graph gives a very visual answer. Of course, we have to consider "what else he could do with his money" if he chooses to sell the home now, so that is where the graph provides some great feedback.
The green section of the real estate graph above shows how much money he would amass over time if he were to sell the home now and invest the proceeds into an investment yielding 5% each year. The diagonal red line shows the value of the property and the horizontal red line depicts the cash flows from leasing the property. Even with a growth in the rental rates, this would be a negative cash flow situation for him for over 25 years.
We can see that the value line hits "zero" in the year 2024, meaning if he leases it out for another 13 years, he would then be able to sell it and not bring money to closing (closing costs were included in the valuation measurement). By the time he could get out from under the house, he would have invested another $60K in money spent to cover the shortages from rents.
This tells us that just merely holding on to it until it can be sold "for nothing" will still cost a lot of money, so exactly how long will he have to own the home until it becomes a profitable (or smart) decision? Our projections show that it takes until the year 2039 for him to out-perform a 5% investment. During that time his mortgage would be completely paid off and the cash flows would become positive. So the bottom line result is that if he is willing to commit to owning this for 30 years, it is a better rate of return than putting his money into an investment yield 5% per year.
So what is a short sale going to do for my friend? It will allow him to get rid of a home that he does not need (he's moving out of Tallahassee) and cut his losses. We covered the ramifications of what this all means in yesterday's article about short sales, and that is why this is a tough, but obvious decision when he considers the financial benefits of what is a short sale going to do for he and his family.
---
Joe Manausa Real Estate is a brokerage company headquartered in Tallahassee, Florida. Its unique business model provides specialists to both home sellers and home buyers, and the results speak for themselves. JMRE has significantly more 5-star reviews on google than any other local competitor. Joe Manausa Real Estate is a leader in internet marketing and utilizes search engine optimization, email marketing, social media and data analytics to get their clients' home sold faster and for more money than any other Tallahassee brokerage firm. For more information, visit www.manausa.com or call us at (850) 366-8917.
Please Do Us A Small Favor
We work very hard to produce daily content for our long-time readers and first-time visitors. We provide this information for free, hoping to earn your respect and trust and the right to one-day help you when selling or buying a home. Can we get your help spreading the word about our blog?
If you like the content, would you please like it or share it using the Facebook button at the beginning of the post? This simple action will be greatly appreciated! THANK YOU!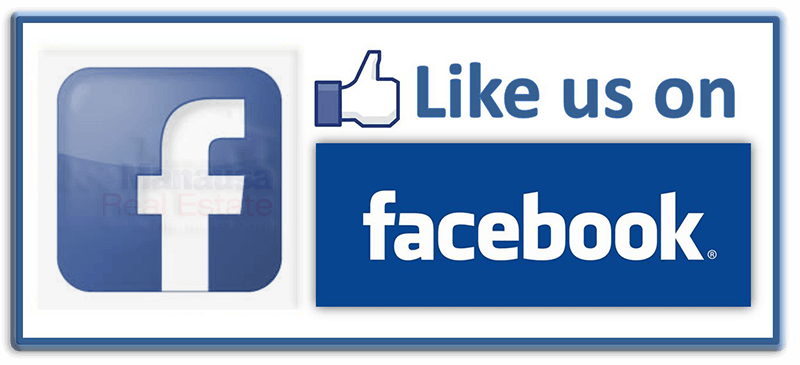 Also like us on Facebook at https://www.facebook.com/joemanausarealestate/
Your Local Expert In Tallahassee
Are you ready to go see a home in this oft-overlooked, amazing neighborhood? Do you have further questions on the Tallahassee real estate market? If so, you can leave a comment below, give us a call at (850) 366-8917, or drop us a note and we'll give you the local information needed to ensure a successful, smooth transaction.
As a local born and raised in Tallahassee with a focus on customer service, I promise you'll find great success when working with Joe Manausa Real Estate, just as have our past customers. You can read thousands of their reviews reported on Google, Facebook and Zillow right here: Real Estate Agent Reviews Tallahassee.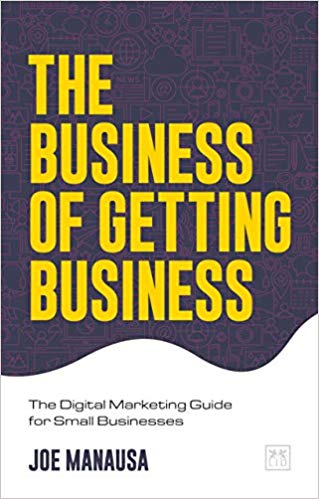 Have you heard about my new book "The Business of Getting Business?" It's a comprehensive guide for small businesses to help them make the move to digital. For those of us who want to survive and thrive in a world where large corporations are taking over, it is a must-read. It's also the perfect guide for how to sell a home in the digital age. You can find it on Amazon (UK) for immediate delivery, or you can go to Amazon (US) to reserve a copy at a pre-US published rate.

Think all REALTORS are alike?
Read what people are saying about working with Joe Manausa Real Estate! You can see thousands of real customer reviews reported on Google, Facebook and Zillow at this link: CLICK HERE FOR REAL ESTATE AGENT REVIEWS.