NAR: Home Sales Are Slipping
Posted by Joe Manausa on Thursday, July 28, 2011 at 12:07 PM
By Joe Manausa / July 28, 2011
Comment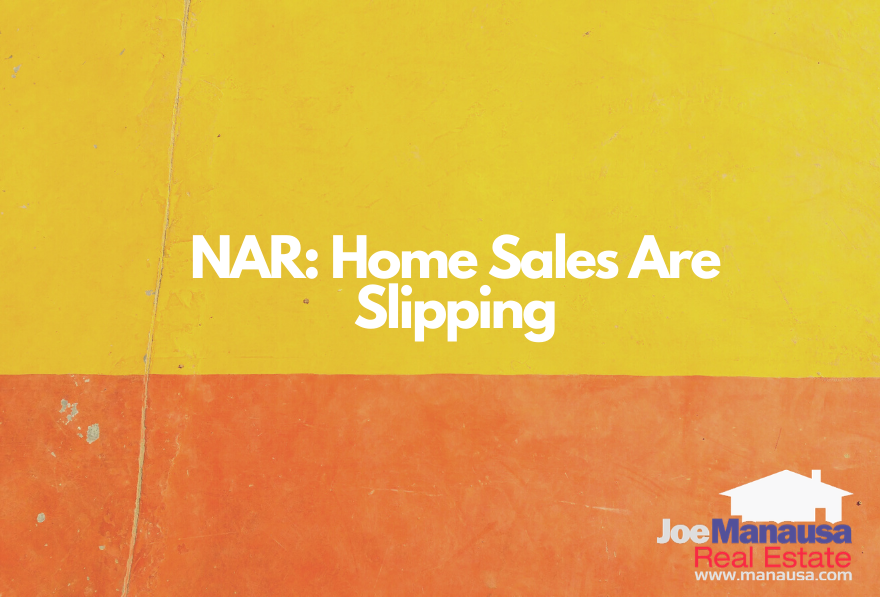 Every month I like to read the National Association of REALTORS® Existing Home Sales Report to see how Lawrence Yun is going to positively interpret the data being reported from all the US housing markets. Last month he blamed the weather, this month apparently the problems were due to contract cancellations. Regardless, he is still quite certain that we are in the midst of a housing recovery.
Lawrence Yun, NAR chief economist, said this is an uneven recovery. "Home sales had been trending up without a tax stimulus, but a variety of issues are weighing on the market including an unusual spike in contract cancellations in the past month," he said.
I wish Dr. Yun would finally spend a little time talking about the "variety of issues," as these are the real story for US home sales.
Supply And Demand Rule Home Sales
You don't have to have a PhD to understand that supply and demand dictate value movement in any market, even home sales. There have been several reports that the NAR uses incorrect methods to estimate overall home sales, thus their recent report of a 9.5 month of supply is highly suspect. In Tallahassee (which is usually moves in line with the US markets), our 13.5 months of supply of homes is measured daily by my office. If we take the entire North Central Florida area into consideration, the supply is nearly 19 months!
The information in the real estate graph above was taken from the Tallahassee MLS and shows the current number of listings (red) and the trend of home sales (green), and produces the months of supply (purple). This is not the picture of a housing market recovery.
Demand Is Hampering Home Sales
The "variety of issues" with the real estate market fall mostly on the demand side. But unlike Yun's blame of weather and contract cancellations, I think the problem is far easier to define and much harder to repair. To show this in a simple graph, all we need to do is take data right from the NAR Existing Home Sales Report:
First-time buyers purchased 31 percent of homes in June, down from 36 percent in May; they were 43 percent in June 2010 when the tax credit was in place. Investors accounted for 19 percent of purchase activity in June, unchanged from May; they were 13 percent in June 2010. The balance of sales was to repeat buyers, which were a 50 percent market share in June, up from 45 percent in May, which appears to be a normal seasonal gain.
Let's assume for the sake of simplicity that this dissection of home buyers is accurate for most US housing markets. One half of all home sales comes from buyers who must first sell a home. Home values have declined 30% and are still declining, thus one-half of our buyers have seen their equity vanish. And isn't it that equity that would be used to buy the next home?
The "variety of issues" that Yun mentions should be restated as "one half of our buyers are trapped in their current homes and cannot enter the market to fulfill their roles as buyers!" Not coincidentally, Tallahassee home sales are currently closing at 53% of the rate that we would normally expect to see.
And the problem is getting worse, not better. Falling demand will only create more pricing pressures and the volume of short sales in the housing market is on the rise. Home sales will continue on the current trend until the market pushes through several more years of distressed properties selling at falling prices. As prices fall, more homeowners move to a negative equity position (meaning they owe more on the home than it is worth). If prices fall another 10%, that could represent as much as another 25% of homeowners move to an upside-down position.
From what I read, somewhere between 40% and 50% of all US homeowners owe more on their home than it is worth. It is safe to assume that we will surpass the 50% mark in most markets by this time next year. So what is going to happen to home sales?
Short Sales Must Cure The Housing Market
Banks are starting to get it. Short sales are "going through the system" at an easier pace than we have seen in the past. It is the best solution for home sellers and a quick way for banks to reduce their load of loans that exceed the value of the pledged asset. With such a large inventory of negative equity homeowners, the short sale is now an acceptable solution for all sellers, even ones with perfect credit and current payment records.
I suspect short sales will be the dominant force for home sales for the next three years (and perhaps even longer). It will help the market churn through the supply of homes that need to be sold and will allow homeowners to "move on." I have included a link to my 86 page e-book on short sales and encourage all homeowners to read it through, as it will prepare the reader for a home sales process that is saving people tens of thousands of dollars every day.
Please Do Us A Small Favor
We work very hard to produce daily content for our long-time readers and first-time visitors. We provide this information for free, hoping to earn your respect and trust and the right to one-day help you when selling or buying a home. Can we get your help spreading the word about our blog?
If you like the content, would you please like it or share it using the Facebook button at the beginning of the post? This simple action will be greatly appreciated! THANK YOU!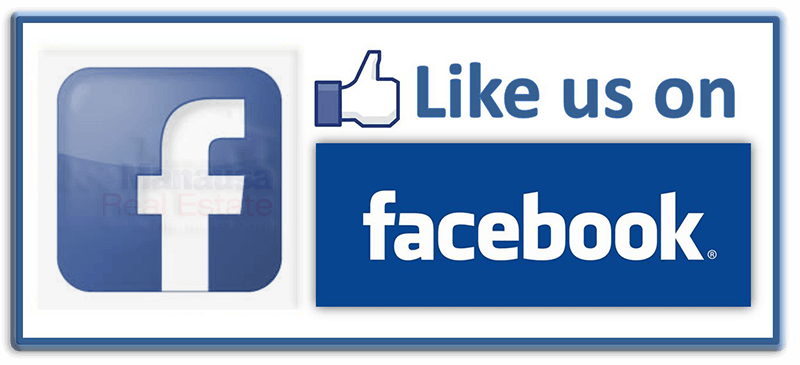 Also like us on Facebook at https://www.facebook.com/joemanausarealestate/
Your Local Expert In Tallahassee
Do you have a question on the Tallahassee real estate market? If so, you can leave a comment below, give us a call at (850) 366-8917, or drop us a note and we'll give you the local information needed to ensure a successful, smooth transaction.
As a local born and raised in Tallahassee with a focus on customer service, I promise you'll find great success when working with Joe Manausa Real Estate, just as have our past customers. You can read thousands of their reviews reported on Google, Facebook and Zillow right here: Real Estate Agent Reviews Tallahassee.
Have you heard about my new book "The Business of Getting Business?" It's a comprehensive guide for small businesses to help them make the move to digital. For those of us who want to survive and thrive in a world where large corporations are taking over, it is a must-read. It's also the perfect guide for how to sell a home in the digital age. You can go to Amazon (a trusted digital retailer) to get a copy delivered directly to your home.

Think all REALTORS are alike?
Read what people are saying about working with Joe Manausa Real Estate! You can see thousands of real customer reviews reported on Google, Facebook and Zillow at this link: CLICK HERE FOR REAL ESTATE AGENT REVIEWS.