Explore Tallahassee Real Estate Supply And Demand By Area
Posted by Joe Manausa on Monday, August 25, 2014 at 10:34 AM
By Joe Manausa / August 25, 2014
Comment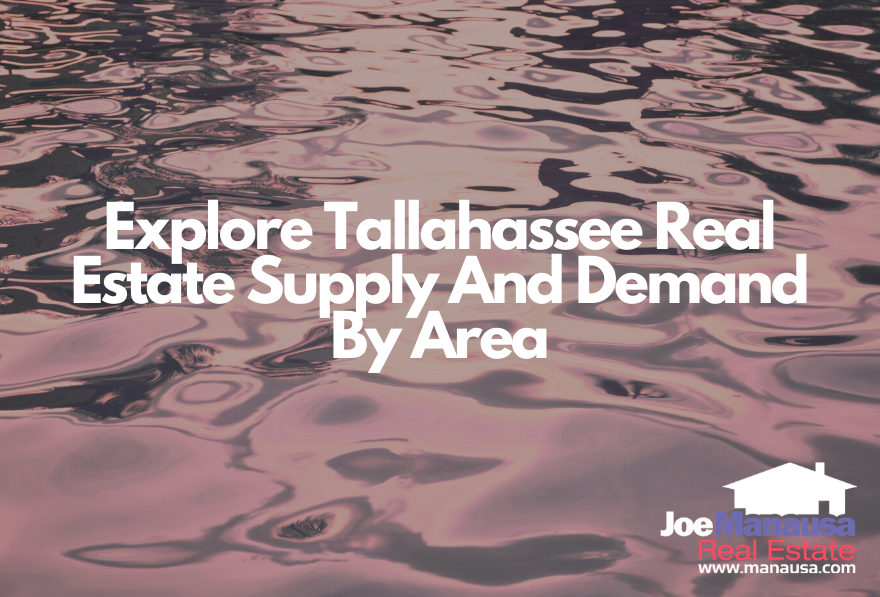 As the annual Summer selling season is drawing to a close, it's time to examine Tallahassee real estate supply and demand to see how each area of the market has evolved.
An important issue for both buyers and sellers alike is how the balance of supply and demand has changed, and it prudent to do so by each quadrant of the Tallahassee real estate market. The conditions for home sellers in NE Tallahassee are far different than those for sellers in the SW, and buyers will find very different opportunities in each area.
In each of the graphs featured in today's post, we examine the current supply of homes (red bars), the past twelve month's closed home sale (green bars), and the corresponding relative supply of homes (blue line).
The relative supply of homes, measured in "months of supply" is shown for each price range. When the blue line sits in the middle of the yellow shaded region, we say that the price range is in equilibrium, or "balance." When the blue line is below the yellow field, it is a seller's market, while the opposite is true when it falls above the yellow field and is deemed a buyer's market.
Northeast Tallahassee
The best looking quadrant in Tallahassee can be found in the Northeast, where the market has approached "normal" in many of the price ranges.
Homes priced below $100,000 in Northeast Tallahassee are rare, and are in high demand. This is clearly a seller's market. Homes priced above $150,000 are still in a buyer's market, but the supply and demand is close to equilibrium for homes priced up to $250,000. Once we reach the the higher end of the price ranges though, the market is still very much favoring buyers.
Northwest Tallahassee
Northwest Tallahassee still suffers from a gross over-supply of homes. Right now, homes priced between $200,000 to $300,000 in NW Tallahassee appear to be in balance, as are homes priced below $75,000. But all other price ranges are so competitive among sellers that there are some steals to be found if you are an active buyer.
Southeast Tallahassee
Southeast Tallahassee is in balance for homes priced below $125,000, but there is still too many homes available at all price ranges above that level. Note the level of imbalance is far better than what we observed in the NW, with SE Tallahassee homes priced between $125,000 and $750,000 holding less than one full year's supply of homes.
Southwest Tallahassee
Supply and demand for homes in SW Tallahassee is a train wreck.
With nearly zero buyer activity for homes priced above $200,000, SW Tallahassee still has a long way to go before we will see the market return to a balanced level.
Understanding Market Conditions
Too often, people start the process of buying a home by looking at homes online and then asking to see the ones that look interesting.
While I think it is a wise move to use our online property search tool, I think buyers who want to ensure they do not over-pay for a home either take the time to really learn more about market conditions, or at a minimum they should choose to work with a well-trained real estate buyer's agent.
If you would like to know more about buying a home in Tallahassee, you can register for our FREE e-series "Home Buying For Smart People," as it will guide you through the preparation necessary to ensure that you get the best deal possible when you buy your next home.
Please Do Us A Small Favor
We work very hard to produce daily content for our long-time readers and first-time visitors. We provide this information for free, hoping to earn your respect and trust and the right to one-day help you when selling or buying a home. Can we get your help spreading the word about our blog?
If you like the content, would you please like it or share it using the Facebook button at the beginning of the post? This simple action will be greatly appreciated! THANK YOU!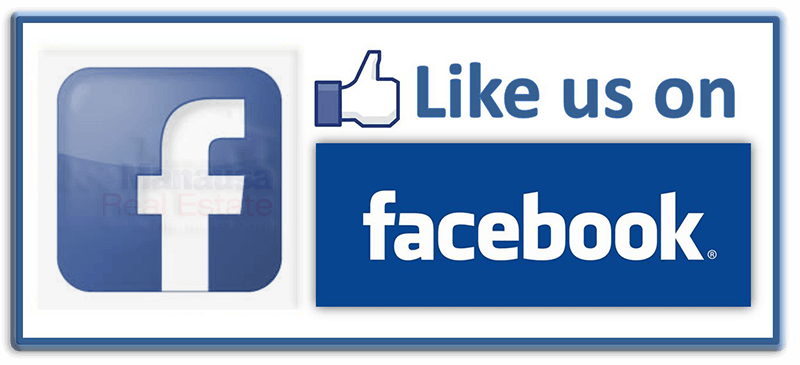 Also like us on Facebook at https://www.facebook.com/joemanausarealestate/
Joe Wrote The Book On How To Sell A Home Today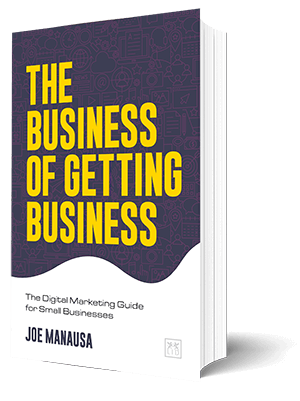 "Location, location, location' is no longer a competitive advantage. Digital marketing and going direct to consumer have made all geographical boundaries obsolete. The Business of Getting Business is a must-read modern-day survival guide for any local business to get to the next decade. Local businesses are on death ground.
They can either take a stand and re-invent themselves by embracing the digital frontier and have a chance to survive the overwhelming odds of digital direct-to-consumer capabilities that have erased all local and national business distinctions, or they can choose business as usual and accept certain death.
The Business of Getting Business is the critical survival guide for those that choose to dig in and fight."
– Anthony Noto, CEO, SoFi and former COO, Twitter
Get the book that explains it all, in a manner that is understanding to all, even technology neophytes. It's available on Amazon, a trusted source for consumers.

Think all REALTORS are alike?
Read what people are saying about working with Joe Manausa Real Estate! You can see thousands of real customer reviews reported on Google, Facebook and Zillow at this link: CLICK HERE FOR REAL ESTATE AGENT REVIEWS.