Tallahassee Real Estate Improvement
Posted by Joe Manausa on Wednesday, December 30, 2009 at 10:54 AM
By Joe Manausa / December 30, 2009
Comment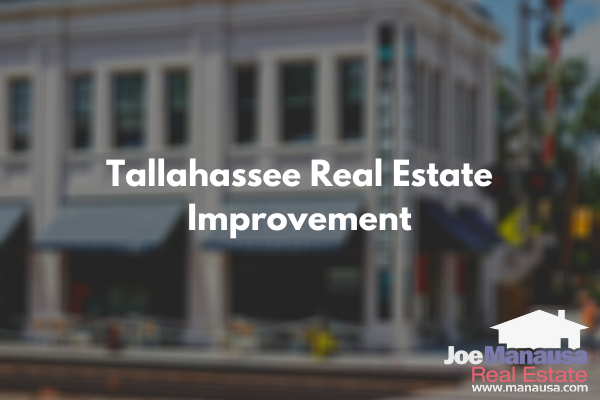 I first learned of a Japanese term "Kaizen" from Coach Jim Young at West Point, where I was a lowly offensive lineman for the Army Football Team. Coach Young explained Kaizen to us as the concept of continuous improvement.
Jim Young taught that the way to move from a losing program to a winning program was to find improvement, in all areas, all of the time. It was no fluke that Coach Young made the College Football Hall of Fame.
He taught us that you never are standing still, that the competition behind you is always chasing you, so you have to keep the target moving. Everybody is trying to catch up to where you are, so moving forward is the only way to stay on top.
I try to instill a Kaizen approach to real estate brokerage with all of our Joe Manausa Real Estate agents and staff. We strive for continual growth and improvement in all that we are doing, and our recent web site rebuild is a prime example of our company's quest for improvement.
Tallahassee Real Estate Web Site Features
For those of you who have been regular readers of the Tallahassee Real Estate Blog, you will know that we have launched a very fast Property Search Tool that generated a lot of positive feedback even during the Beta testing phase.
For those of you who really like to "study" the market, our Tallahassee Housing Report has been launched and will become an even better resource than our previous Market Bulletin. This tool is already filled with more than 30 different charts, graphs (and analysis) of the Tallahassee real estate market.
An exciting addition to our real estate web site is the Tallahassee Foreclosures Page which will also feature a "best buy list" of short sale homes for sale in Tallahassee. We are currently building this page and it should be available really soon. As many of our Tallahassee home buyers are asking about short sales, we figured having a convenient list on our site would make a great improvement.
Another area of our site that has (and will be) improved greatly features our team and our recent activities. The CENTURY 21 Manausa and Associates Team is doing a lot of great things in Tallahassee, and we will use this section of the Tallahassee Real Estate Web Site to get the word out on our great team members. Nobody has better agents and staff than Joe Manausa Real Estate in Tallahassee!
Social Media Helps Sell Tallahassee Homes
From time to time, you are going to see the blue "Twitter Bird" as you do below. If you have a Twitter account, please help us spread the word by clicking on the blue bird and then hitting the update button on your twitter account. You will send a message and a link to your friends on Twitter about Tallahassee real estate, and it will help us spread the news!
Twitter And Real Estate
If you have a twitter account, please take the few seconds to "tweet" this out to your followers. Just click on the blue bird below and then submit.
Please Do Us A Small Favor
We work very hard to produce daily content for our long-time readers and first-time visitors. We provide this information for free, hoping to earn your respect and trust and the right to one-day help you when selling or buying a home. Can we get your help spreading the word about our blog?
If you like the content, would you please like it or share it using the Facebook button at the beginning of the post? This simple action will be greatly appreciated! THANK YOU!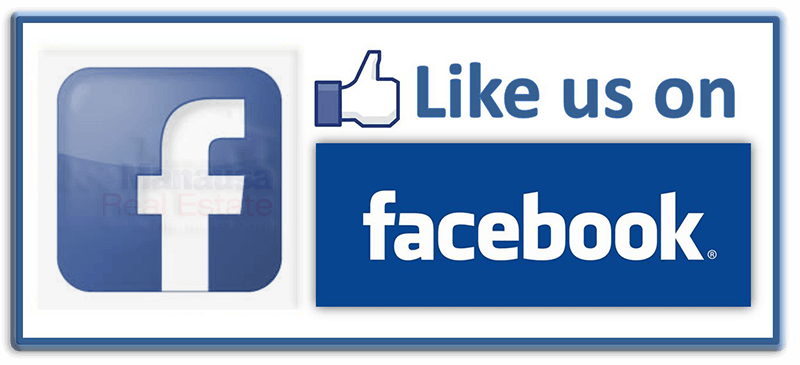 Also like us on Facebook at https://www.facebook.com/joemanausarealestate/
Joe Wrote The Book On How To Sell A Home Today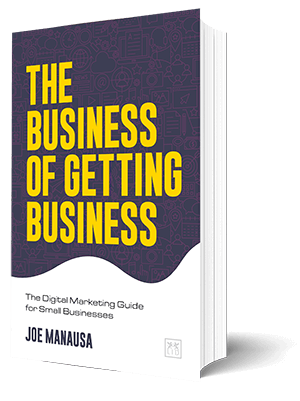 "Location, location, location' is no longer a competitive advantage. Digital marketing and going direct to consumer have made all geographical boundaries obsolete. The Business of Getting Business is a must-read modern-day survival guide for any local business to get to the next decade. Local businesses are on death ground.
They can either take a stand and re-invent themselves by embracing the digital frontier and have a chance to survive the overwhelming odds of digital direct-to-consumer capabilities that have erased all local and national business distinctions, or they can choose business as usual and accept certain death.
The Business of Getting Business is the critical survival guide for those that choose to dig in and fight."
– Anthony Noto, CEO, SoFi and former COO, Twitter
Get the book that explains it all, in a manner that is understanding to all, even technology neophytes. It's available on Amazon, a trusted source for consumers.

Think all REALTORS are alike?
Read what people are saying about working with Joe Manausa Real Estate! You can see thousands of real customer reviews reported on Google, Facebook and Zillow at this link: CLICK HERE FOR REAL ESTATE AGENT REVIEWS.