Size Really Matters ... In Home Sales
Posted by Joe Manausa on Thursday, July 23, 2009 at 10:52 AM
By Joe Manausa / July 23, 2009
4 Comments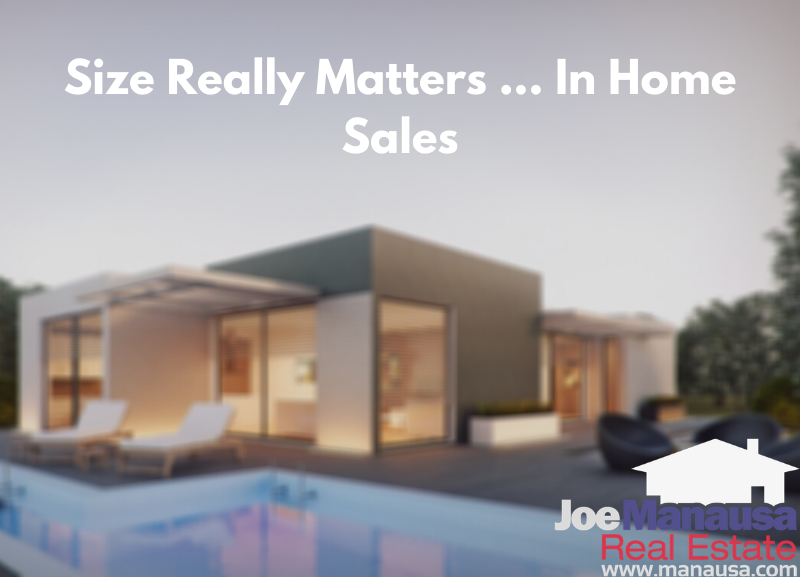 Somebody recently asked me if any size of home was selling better than the rest. For example, are smaller size homes doing fine in this market, and only the larger ones are recording real estate depreciation? She felt as if homes in her Tallahassee subdivision were being listed for sale, yet none were selling, and she thought that it was perhaps due to the abundance of supply of homes of that size.
So how does one answer this from an analytical posture, as opposed to just winging it based upon what appears to be happening "on the street?" I figured I would use the same database that I had used in order to create yesterday's blog on the hottest selling subdivisions in Tallahassee and just add a new measurement. As a reminder, this was all "arms length" existing home sales for the past twelve months. Foreclosures and short sales, as well as new home sales, were not included in this report.
I created the following ranges in order to break down all Tallahassee home sales into size ranges that could be used to gather some information.
Tallahassee Home Sizes
| | |
| --- | --- |
| Description | Heading |
| Homes that are less than 1,000 square feet | < 1,000 Sqft |
| Homes sized between 1,000 and 1,500 square feet | 1,000 - 1,499 Sqft |
| Homes sized between 1,500 and 2,000 square feet | 1,500 - 1,999 Sqft |
| Homes sized between 2,000 and 2,500 square feet | 2,000 - 2,499 Sqft |
| Homes sized between 2,500 and 3,000 square feet | 2,500 - 2,999 Sqft |
| Homes that are greater than 3,000 square feet | > 3,000 Sqft |
Not surprisingly, there was an overall trend shared by each home size range, but they did not all perform the same. Before moving on, would you care to take a guess at the overall trend, as well as which category is doing the best ... the worst?
Smaller Homes Have Depreciated Faster In Tallahassee
The following real estate graph is a little busy, but it holds a wealth of information on home sales by home size in the Tallahassee real estate market. The vertical bars represent the average price per square foot of each home size, each month, going back one year. The horizontal (and sloping slightly down from left to right) lines are the linear trend of each home size range. This trend shows us the real estate depreciation in Tallahassee, by home size, over the past 12 months.
Tallahassee Housing Value Trends - By Size
As you can see, each range of home sizes in Tallahassee has experienced depreciation over the past twelve months. The hardest hit were the smaller homes (< 1,000 Sqft), while the least affected were homes ranging in size from 2,500 to 3,000 square feet. The following table shows a breakdown from the information above:
| | |
| --- | --- |
| Description | Results |
| Homes that are less than 1,000 square feet | -21% |
| Homes sized between 1,000 and 1,500 square feet | -8% |
| Homes sized between 1,500 and 2,000 square feet | -8% |
| Homes sized between 2,000 and 2,500 square feet | -9% |
| Homes sized between 2,500 and 3,000 square feet | -5% |
| Homes that are greater than 3,000 square feet | -6% |
Tallahassee Home Value Trends Useful
Now that we have determined that larger homes seem to be depreciating slower than smaller homes, one has to wonder why this is so and how do we use this information. First, as to the question of why larger homes are showing less real estate depreciation than their smaller counterparts, a few thoughts come to mind:
Much of the over-building of homes were in the smaller sized units, hoping to lure in investors during the boom market
The glut of smaller homes is creating more pricing pressure than the larger homes are feeling
Typically, larger homes and owned by wealthier people; they might be weathering the financial storm a bit better than others
But how do we use this information? Do we multiply our home size by the current square footage value to determine its value?
Specific Home Value Versus Housing Market Generalizations
This report gives us an overall feel for what has happened with home values in Tallahassee for the past year. I would generally say that if you own a home that falls in the range of 1,500 to 2,000 square feet, then it most likely has dropped in value. A good guess in this drop in value would be about 8% from what it was worth last year at this time.
In order to get a home value, on a specific peace of real estate, a more focused analysis needs to be done on the property. There are often large differences between rules of thumb and specific measurements. Always be wary of anybody quoting you a value on your home if they mention or refer to square footage. The use of square footage is fine in market generalizations, but it is grossly incorrect when determining the market value range of a specific property.
As a reminder for those who subscribe to the Tallahassee Real Estate Blog by email, some embedded pictures and videos might not be appearing in your email and you might need to click the title header to go to your browser where all will be visible. Additionally, if you would like to respond (leave a comment) to this article, you will need to "click through" to the blog site to post your feedback.
Keep checking out the
Tallahassee Real Estate Blog
every day for updates on real estate in Tallahassee Florida.
If you like this Article then please subscribe to my
blog through a full
RSS feed
,
or you can

Subscribe by Email

.You will be able to stay informed about the happenings in the Tallahassee Real Estate Market.
Please Do Us A Small Favor
We work very hard to produce daily content for our long-time readers and first-time visitors. We provide this information for free, hoping to earn your respect and trust and the right to one-day help you when selling or buying a home. Can we get your help spreading the word about our blog?
If you like the content, would you please like it or share it using the Facebook button at the beginning of the post? This simple action will be greatly appreciated! THANK YOU!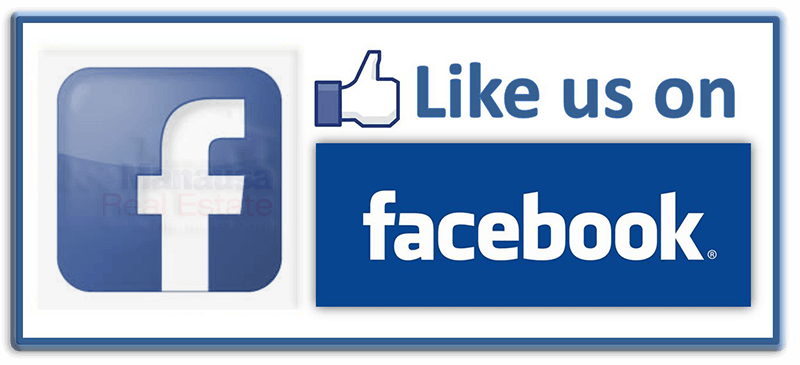 Also like us on Facebook at https://www.facebook.com/joemanausarealestate/
Joe Wrote The Book On How To Sell A Home Today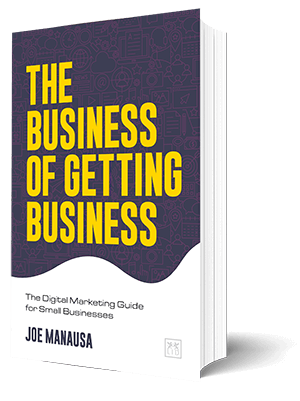 WARNING: The Internet & digital marketing systems have changed the way sellers need to market a home for sale. It's not about getting a home sold anymore, it's about getting a home sold and netting the most money from the sale.
To do this, a seller needs to hit the digital market hard in a coordinated effort that alerts ready-buyers (all at the same time) to ensure buyers understand they are competing for the right to buy the home.
While it only takes ONE buyer to sell a home, it takes MULTIPLE BUYERS for the seller to bid the property up to its highest value in today's market. You see our full explanation about how to sell a house here, or you can buy the book and really get into the nuts and bolts of selling a home in the digital age.
Get the book that explains it all, in a manner that is understanding to all, even technology neophytes. It's available on Amazon, a trusted source for consumers.

Think all REALTORS are alike?
Read what people are saying about working with Joe Manausa Real Estate! You can see thousands of real customer reviews reported on Google, Facebook and Zillow at this link: CLICK HERE FOR REAL ESTATE AGENT REVIEWS.