Tallahassee Housing Resource
Posted by Joe Manausa on Thursday, August 20, 2009 at 10:27 AM
By Joe Manausa / August 20, 2009
Comment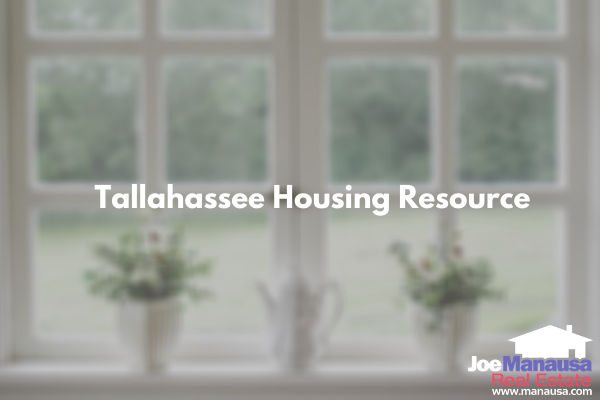 Do you ever sneak over to The Market Bulletin to check out the current state of the Tallahassee Housing Market? A lot of people do, as we get many of our questions at Joe Manausa Real Estate that are based upon the information that is posted there twice a week.
This is a simple, one-page, real estate website designed to put out a quick opinion on supply and demand of homes in Tallahassee. The Market Bulletin includes charts, graphs, and analysis of the Tallahassee real estate market based upon information that can be currently found in the Tallahassee MLS.
Another great Tallahassee housing resource that you can always find at The Market Bulletin is the FREE download-able supply and demand report for the Tallahassee housing market. This current Supply and Demand For Tallahassee Housing Report can be downloaded by clicking the image to the right, which is always present at The Market Bulletin.
But there is so much more to find there as well. How about six real estate graphs that demonstrate a different view of the ever changing real estate supply and demand landscape in Tallahassee. The following represents the kind of analysis that you will see, updated, on each of your visits to The Market Bulletin.
Tallahassee Home Buyer Activity
The following real estate graph shows the change in buyer activity each day. Each point on the graph represents the daily average number of homes sold in Tallahassee for the past 365 days. We are hoping to see this "bottom out" and begin to rise real soon!
Tallahassee Housing Inventory: 30 Day Trend Report
The short-term trend has made a move recently! We are seeing homes leave the market at record levels, though not just through sales. Many homes are failing to sell, and then not being relisted. The shadow inventory continues to grow.
The red area represents homes coming on the market (new listings & re-listed homes), the green area
represents those homes leaving the market (sold, expired, canceled and withdrawn listings), while
the yellow area shows the total change (above the line means that inventory is growing, below the line means that inventory is shrinking).
The next graph shows the trends for homes that have come back on the market after failing to sell (BOM), homes that failed to sell (Fail), and for homes that have sold in the past 365 days (Sold). It is rather interesting that we are seeing the failures rise and the sales falling, which makes it very important that only "serious sellers" enter this market.The failures is a measure of the number of homes that failed to sell over the past year compared to the number of homes that were newly listed for sale over the same period of time. Based upon the current trend, we have seen failures explode beyond 80%. This means that we are consuming inventory, but more through failures than through sales. We are now able to observe these trends on a 1-year basis , allowing the seasonal distortion to be removed (meaning a whole year's data means that there are no spikes due to time of the year changes). The orange trend line shows that inventory is down over 1,000 homes since this time last year.
Tallahassee Home Inventory Trends
The next chart shows that the 1 year trend is showing inventory reduction, as are all of the trends in the Tallahassee real estate market. This means that our inventory reduction rate is currently accelerating on the one year trend. We need to keep our eye on the short term inventory change trends as they will give us an early warning on what the longer-term trends will be doing.
Tallahassee Real Estate Inventory Trend Summary
One Year Trend In Tallahassee Housing Market Inventories
The real estate graph that we have been long anticipating is starting to populate with important housing data. What we are seeing here is a slow decline in the number of homes listed each day (down by 4 homes per day, on average, since mid December). Simultaneously, we're seeing nearly the same number of failures per day (from 15 to 14) and a decline in the sales and pendings. Overall, more inventory is leaving the market than is coming on the market.
Tallahassee Home Sellers Find Difficulty Selling Their Homes
The next real estate graph is what we refer to as the "Sales Success Graph." We track the number of homes that sell and compare it to the number of new homes listed during the same period of time. The short-term has improved greatly over the past four months, with a sales success level starting to rebound from a depth of 20% to 55%. We observe the short-term trend crossing over all other trend lines, meaning we that we are doing better now than we have in the recent past.
While the specific value is not necessarily reflective of the true rate of success Tallahassee home sellers are finding, the direction of the trend is a fair assessment of whether or not the home sellers are finding more or less success as the market continues forward. The blue line is the 1 Year Trend, meaning that no seasonality exists in its measurement. We can accurately say that sellers are having a harder time selling their home today than they were 1 year ago. This line is currently trending at 36%, meaning over the past year, only 36% of the homes listed actually sold in the Tallahassee real estate market.
Tallahassee Housing Resource
We have built the entire Joe Manausa Real Estate Web Site to be a Tallahassee Housing Resource. Among its many beneficial pages, buyers and sellers can enjoy the most current real estate market information to be found anywhere on the internet. If you have any recommendations or suggestions on how we can improve The Market Bulletin, or any other page on the Tallahassee Housing Resource website, please leave us a comment below. We'll do our best to keep improving.
As a reminder for those who subscribe to the Tallahassee Real Estate Blog by email, some embedded pictures and videos might not be appearing in your email and you might need to click the title header to go to your browser where all will be visible. Additionally, if you would like to respond (leave a comment) to this article, you will need to "click through" to the blog site to post your feedback.
Keep checking out the
Tallahassee Real Estate Blog
every day for updates on real estate in Tallahassee Florida.
If you like this Article then please subscribe to my
blog through a full
RSS feed
,
or you can

Subscribe by Email

.You will be able to stay informed about the happenings in the Tallahassee Real Estate Market.
Please Do Us A Small Favor
We work very hard to produce daily content for our long-time readers and first-time visitors. We provide this information for free, hoping to earn your respect and trust and the right to one-day help you when selling or buying a home. Can we get your help spreading the word about our blog?
If you like the content, would you please like it or share it using the Facebook button at the beginning of the post? This simple action will be greatly appreciated! THANK YOU!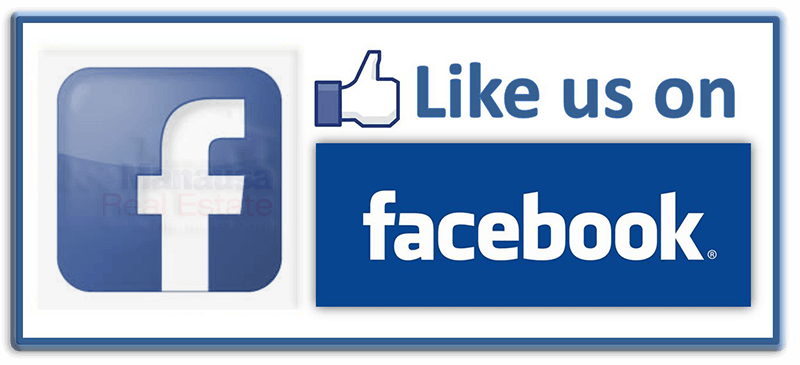 Also like us on Facebook at https://www.facebook.com/joemanausarealestate/
Your Local Expert In Tallahassee
When moving to, in, or from Tallahassee, you will fare better if you work with a local expert. We are here to help. If you have further questions on the Tallahassee real estate market, you can leave a comment below, give us a call at (850) 366-8917, or drop us a note and we'll give you the local information needed to ensure a successful, smooth transaction.
As a local born and raised in Tallahassee with a focus on customer service, I promise you'll find great success when working with Joe Manausa Real Estate, just as have our past customers. You can read thousands of their reviews reported on Google, Facebook and Zillow right here: Real Estate Agent Reviews Tallahassee.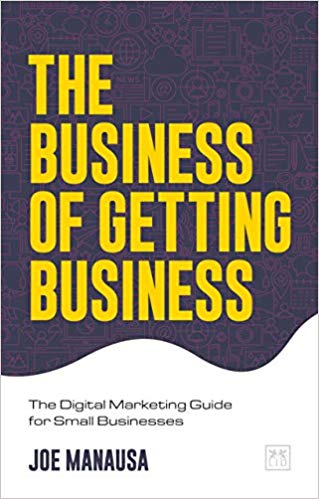 Have you heard about my new book "The Business of Getting Business?" It's a comprehensive guide for small businesses to help them make the move to digital. For those of us who want to survive and thrive in a world where large corporations are taking over, it is a must-read. It's also the perfect guide for how to sell a home in the digital age. You can find The Business Of Getting Business from each of the trusted retailers below.

Think all REALTORS are alike?
Read what people are saying about working with Joe Manausa Real Estate! You can see thousands of real customer reviews reported on Google, Facebook and Zillow at this link: CLICK HERE FOR REAL ESTATE AGENT REVIEWS.