Does It Take A Realtor To Sell A House?
Posted by Joe Manausa on Wednesday, October 20, 2010 at 11:32 AM
By Joe Manausa / October 20, 2010
Comment
I was searching the term "sell house" on several real estate message boards to see if any good ideas were posted that could provide guidance for a troubled home seller. I found one that I think is very interesting due to the current nature of the housing market, where roughly 60% of homeowners who try to sell their home end up failing. The reader inquired about the need for a REALTOR® when selling a home. He wrote:
I need to sell house in Florida, should I get a Realtor? I am selling a home for what I owe the bank. So, my property is beeing sold for less than other homes in the same community. If I get a Realtor, I would have to raise the price to the same price that everyone is selling. So, I can cover the realtor expense. But it will give me more exposure. Should I get a realtor?
I think this is a fair and valid question, and as you might expect, I will certainly recommend that the seller do some homework before making a decision on how he will "sell house." Whether or not he decides to hire a real estate company for the job of selling a home, he would be foolish not to interview a local real estate expert to hear what they have to say. At a minimum, he could learn something useful that he would use selling it as a "For Sale By Owner".
One thing you need to understand right up front is that the only differences between you and a real estate professional or another "For Sale By Owner" are knowledge and experience. Experience is tough to gain but knowledge is available here.
I talk to people regularly that sell on their own. It's hard work, involves a lot of time, some expenses, and requires a sound plan. This book will help you develop a winning plan and empower you to collect all of the equity in your home. Just tell us where to send it!
Homeowner Wants To Sell House
The question posed above is based upon good, sound, common sense. When he considers his options for selling a home though, he is making some common mistakes that need to be avoided. Here are some thoughts to consider if you are mulling through a "sell house" scenario:
Make an informed decision - It does not cost anything to interview an agent (or better yet, an entire company) for the job of selling a home, so go ahead and do so. The insight that you will gain from the interviews will make you better qualified to determine whether a REALTOR is needed.
Value - The question states "I am selling a home for what I owe the bank" implies that the home owner is the one that gets to determine the value of the property. With all the distressed properties for sale, I suspect the homeowner is not completely prepared for what he will find when he has to compete in the market. He can set any asking price he wants ... but buyers set the value and might never even find his property.
REALTOR Fee - "If I get a REALTOR, I would have to raise the price..." Most buyers bring a real estate agent and the agent gets paid (even when the property is sold "without a REALTOR"). So the true "discount" is 1/2 of the real estate fee. However, everybody knows when a seller is not paying that fee, and that amount is almost ALWAYS discounted out of the value of the home. Ultimately, the few sellers that succeed in selling their home without a REALTOR pass the discount off to the buyer.
Exposure - Today's market requires much more than just exposure. Think about this. 60% of homeowners who try to sell their home end up failing. This means that they hired a real estate company and failed! All of these real estate companies put the listings in the MLS, REALTOR.com, Trulia, Zillow, etc. So it is not about exposure. It is about TARGETED EXPOSURE! Home sellers need to know the difference!
To Sell House - Be Informed
If a homeowner has to sell a house, there are so many free sources of information (like what you are reading now) available. Study local housing market conditions and determine the best Progressive Marketing Plan that will create targeted exposure and sell the home fast!
---
*Joe Manausa Real Estate is a brokerage company headquartered in Tallahassee, Florida. Its unique business model provides specialists to both home sellers and home buyers, and the results speak for themselves. JMRE has significantly more 5-star reviews on google than any other local competitor. Joe Manausa Real Estate is a leader in internet marketing and utilizes search engine optimization, email marketing, social media and data analytics to get their clients' home sold faster and for more money than any other Tallahassee brokerage firm. For more information, visit www.manausa.com or call us at (850) 366-8917.
Your Local Expert In Tallahassee
When moving to, in, or from Tallahassee, you will fare better if you work with a local expert. We are here to help. If you have further questions on the Tallahassee real estate market, you can leave a comment below, give us a call at (850) 366-8917, or drop us a note and we'll give you the local information needed to ensure a successful, smooth transaction.
As a local born and raised in Tallahassee with a focus on customer service, I promise you'll find great success when working with Joe Manausa Real Estate, just as have our past customers. You can read thousands of their reviews reported on Google, Facebook and Zillow right here: Real Estate Agent Reviews Tallahassee.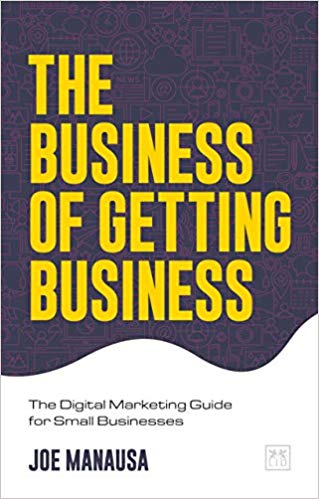 Have you heard about my new book "The Business of Getting Business?" It's a comprehensive guide for small businesses to help them make the move to digital. For those of us who want to survive and thrive in a world where large corporations are taking over, it is a must-read. It's also the perfect guide for how to sell a home in the digital age. You can find The Business Of Getting Business by clicking on any of the trusted retailers below.

Think all REALTORS are alike?
Read what people are saying about working with Joe Manausa Real Estate! You can see thousands of real customer reviews reported on Google, Facebook and Zillow at this link: CLICK HERE FOR REAL ESTATE AGENT REVIEWS.